'Things changed for us and all the children in the valley when we won the Second Division'
'When we played our I-League home matches it was always a full house. Rain, snow, sunshine, our fans came to cheer for us'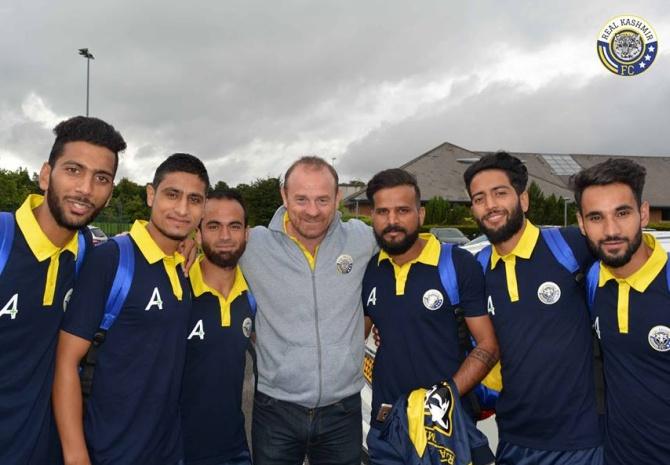 Whenever Kashmir comes to mind, we think of snow-clad mountains and beautiful boat houses. In recent years, though, that picture has changed, with scenes of unrest being the dominant image.
On Wednesday, July 7, Real Kashmir FC gave indications that they could change that image by turning the conflict-torn state into an Indian footballing powerhouse.
Since its inception in 2016, the club's rise has been meteoric. Last May it became the first Kashmiri club to be promoted to the I-League, India's top professional football tournament.
Against the backdrop of a lockdown in force in Jammu and Kashmir in the aftermath of the scrapping of Article 370, Real Kashmir FC became a symbol of mental toughness when they beat Chennai City FC 1-0 in their 129th Durand Cup fixture, in Kalyani.
Rediff.com's Laxmi Negi spoke with the team's general manager Showkat Ahmad Yatoo about Real Kashmir's future plans and immediate goals.
What are your plans for the season?
We will have our pre-season in Mumbai. After Durand Cup we travel to Mumbai. That is our immediate plan.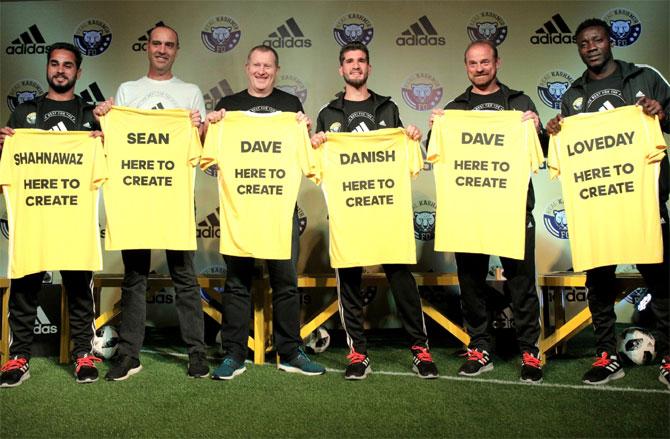 Will you continue to play home matches (I-League) in Srinagar this season?
The season will start by the end of October. We have a lot of time to decide on that.
Will scrapping Article 370 and 35A affect the recruitment policy for outstation and overseas payers?
(Curtly) No ! It will not.
Will the move in any way affect Real Kashmir's legion of fans?
All over India we have our fans. We have travelling fans and in a short span of time Kashmiris have been coming and supporting us wherever we go to play. I am saying this out of experience. Sometimes I end up making arrangements for hundreds of fans for outstation matches.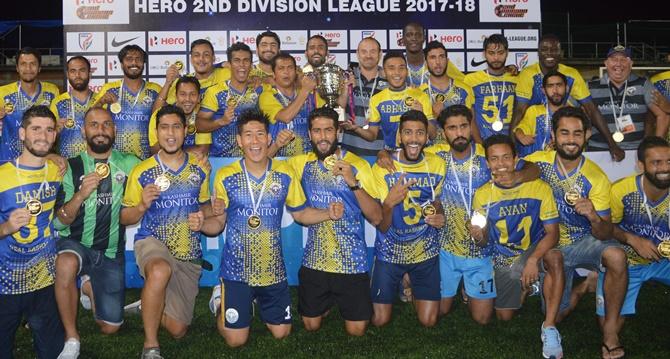 What are your views on the merging of the I-League and ISL?
I-League is the top-most tier league of our country. It has a long history. All of a sudden things cannot be changed. If AIFF (All India Football Federation) want to bring in change, football should not suffer. The federation should bring in all the clubs together and make it conducive for all to survive.
Real Kashmir won the second division and came to I-League. Did you feel any difference in terms of facilities or fan following?
I will be honest and say that when we were playing in the second division, no one in Kashmir knew about us. We just kept our heads down and played football. But things changed for us and all the children in the valley when we won the Second Division.
When we played our I-League home matches it was always a full house. Rain, snow, sunshine, our fans came to cheer for us.
When we travelled for the away matches, in terms of facilities, fan following, there was too much left to be desired.
I am not even comparing with the ISL here. It has a bigger budget and hence can market in a better way.
But, yes, I-League needs a lot of work to be done to find favour with the fans and administrators.
How anxious are the players about the situation back home? Are they worried about the safety of their loved ones?
No.
In this situation, how is it possible to play football?
This is not new to us. In our short outing we have faced these situations almost two-three times before.