Puerto Rican boxer Orlando Cruz has quite suddenly become a hero to many after becoming the first active athlete in a traditional male sport to announce to the world that he is homosexual.
Cruz, 31, had a girlfriend in Puerto Rico and a growing reputation as a fast, tough, counter-punching lefthander. But after his first sexual experience with a man, he was pitched into a state of complete confusion, reports New York Daily News.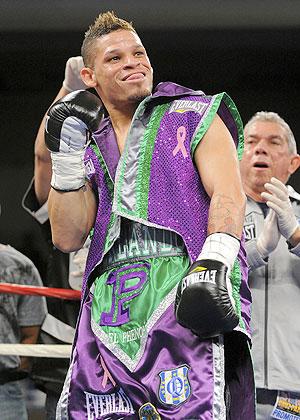 Cruz said he wondered if he were crazy and his confusion grew. He turned pro, winning his first pro fight not even three months after the Olympics. He kept on fighting and winning, and though he gradually came to accept that he was gay, with the exception of telling his mother, Dominga Torres, he kept his sexuality a secret from the rest of the world.
Cruz said he was very scared of what would happen if people found out about him being gay. Several years passed. He moved to Jersey City and went 20 months without fighting. He got increasingly tired of pretending he was something he was not. Slowly, the world around Cruz began to manifest more tolerance toward homosexuality.
Ricky Martin, a Puerto Rican icon, came out in 2010. Anderson Cooper, one of the biggest stars in television journalism, came out last summer. Pedro Julio Serrano, a passionate advocate for equal rights, helped Cruz see the positives that could come from being openly gay -- and ending his public/private divide.
HBO Real Sports devoted a segment to Cruz and gay athletes called The Last Closet, where he was introduced to a rousing ovation, and a multitude of Puerto Rican flags. Juan De Leon, Cruz's longtime trainer said that the biggest change he has seen in Cruz since he came out is not in his emotional outbursts, but in his calm.
He described Orlando as "happy".
The world's only openly gay boxer is 19-2-1 in his career, and dreams of fighting for a title this year. He is training hard, with a fresh commitment. He is out and energized and is convinced the best times are ahead of him, and for all gay people.
Photograph: Scott Miller/Reuters