Close on the heels of the Lionel Messi-led Argentine side's match in Kolkata, English Premier League club Blackburn Rovers will make a maiden appearance in India as they take on local side Pune FC in an exhibition match in Pune on Friday.
Blackburn is owned by Pune-based poultry company Venkys.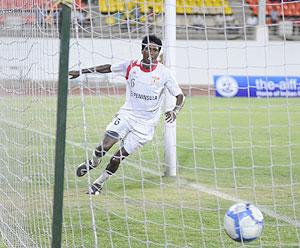 Puneites are in for a treat as the likes of New Zealand and Blackburn skipper Ryan Nelsen, former England international David Dunn, former Spanish international Michael Salgado and Nigerian striker Ayegbeni Yakubu will showcase their skills against a Shanmugam Venkatesh-led Pune FC at the Shiv Chatrapati stadium at Balewadi on Friday.
"It is a huge game no doubt but above all it presents a very great opportunity for us to learn. I have been telling all that they have to just enjoy the game and put up a good show for our fans," Pune FC coach Derrick Pereira said.
"Yes the spirit of the team is good and the players are looking forward to the game. We have one of the most passionate fans in the country and we want to put up a good show for them," he added.
The visitors are having a torrid time of late as they are languishing in the relegation zone in the English Premier League, having won just one match of their first seven ties.
This has ruffled the fans as the team had barely managed to save itself from relegation last season, and calls for removal of chief coach Steve Kean have only gained momentum.
Though a win in Pune may not silence their vexed supporters, anything less will give the voices a new reason to dissent.
Meanwhile, for Pune FC, who begin as underdogs, the match is a great opportunity to show that irrespective of its failure to reach the knockout stages of the recently concluded Federation Cup, its steady improvement since promotion to the I-league, including a third place finish last year, was not a fluke.
While a victory would surely surprise the team itself, a spirited performance against a technically superior side will give the hosts great confidence ahead of the new I-League season commencing later this month.
Veteran India player and Pune FC midfielder Venkatesh will lead his team in the absence of regular skipper and goalkeeper Subrata Paul, who along with striker Mandjou Keita are sidelined due to injuries.
"We are ready for history and to unfold a good game for our fans, who will be turning out in numbers for the game. Our fans know us and on their behalf we need to keep our reputation by playing well which will be our mission," he said.
"The result does not matter. Everybody is aware who Blackburn are. For Pune FC, fans matter," he said.
About the absence of Subrata Paul and striker Mandjou Keita due to injury, Pereira said, "As a coach you will always want to have the entire squad at your disposal. Subrata and Keita are key players for us, but this provides an opportunity for the younger players to step up. I look forward to the youngsters stepping up and giving a good account of themselves."