Summary of sports events and persons who made news on Tuesday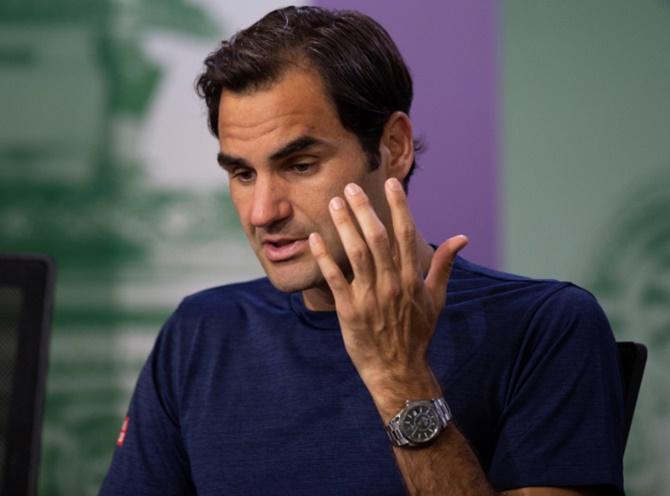 World No 1 Novak Djokovic said Justin Gimelstob made a 'wise decision' to step down from the ATP board of directors but also suggested he might make a return in the future.
Gimelstob resigned from the board last week after being sentenced to three years probation and 60 hours community service on an assault charge.
Djokovic, who is the ATP Player Council president, said Gimelstob's departure was the correct outcome but that his loss to the tour was "unfortunate".
"Under the circumstances it was a wise decision from his side," Djokovic told reporters at the Madrid Open.
"It's unfortunate because I think he has been probably the biggest asset that players had in the last 10-plus years that he's been on the tour.
"But, at the same time, these are kind of unfortunate circumstances and he needs to go back and deal with that, deal with that case and try to find the right balance and the right state of mind before he eventually tries to come back."
Stan Wawrinka and Roger Federer have both welcomed Gimelstob's resignation with the former saying in a letter to the Times newspaper that the American being initially allowed to stay on the board after the assault was "shameful".
Federer said in Madrid that he thought Gimelstob's exit could pave the way for ATP chief Chris Kermode to stay in his position beyond 2019.
Gimelstob was one of the main drivers behind the rejection of a contract extension for the executive chairman and president in March and was at one stage spoken of as a potential replacement for Kermode.
"I don't know exactly the process ... when the new CEO, all this stuff gets decided," Federer said at the weekend.
"But (Kermode) maybe should be put back ... in the mix ..."
Djokovic, the most prominent player to back Kermode's ousting, said he was not opposed to Kermode applying to stay on if he got enough support.
"Technically Chris has the right to be in a ballot again," Djokovic said.
"He has the right to be a candidate officially for another mandate. I don't know whether he wants to do that or not. I haven't spoken to him about it. But if this happens, why not?
"In our sport we need as many quality candidates as possible. He's someone that has been a president for quite a few years and knows the tour inside out."
Murray given wildcard for Queen's Club Championships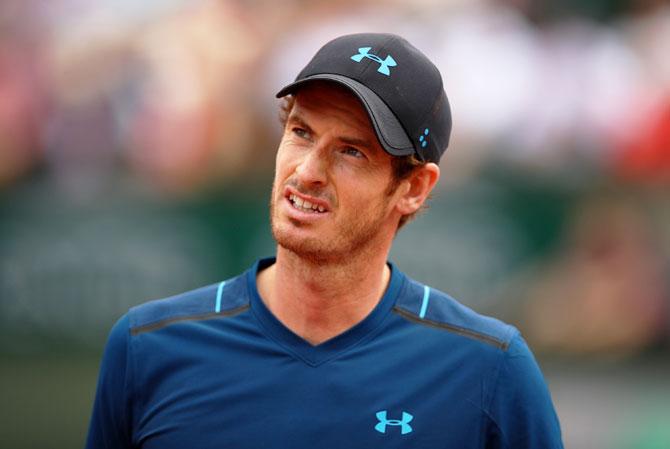 A wildcard has been reserved for former world number one Andy Murray to play at the Queen's Club Championships in June but the Scot has been given time to confirm his participation, organisers said on Tuesday.
Murray, a three-time Grand Slam champion, has not played competitively since his first round exit at the Australian Open in January. He has since undergone hip resurfacing surgery.
The 31-year-old said last month he was pain-free but under no pressure to return and that he would attempt to make a comeback only if his body allowed it.
"A wildcard is being held for five-time champion Andy Murray, who will confirm closer to the time if he's fit enough to compete," organisers said in a statement. The tournament's main draw begins on June 17.
The Queen's Club Championships, where Murray last won the title in 2016, has traditionally been a warm-up tournament for Wimbledon.
Organisers said in February that defending champion Marin Cilic would take part this year while Kevin Anderson, Juan Martin del Potro, Stefanos Tsitsipas and Stan Wawrinka have also confirmed their participation.
Aditi finishes tied 35 at Mediheal Championship on LPGA
Aditi Ashok maintained her progress to conclude the week with a one-under 71 that saw her total 2-over 290 and finish a respectable tied 35th at the LPGA MEDIHEAL Championship.
It was the third successive cut Aditi had made this season after five missed cuts in a row.
Starting the day at three-over for the tournament, Aditi bogeyed the first hole, but made up on the very next. She birdied fifth, bogeyed sixth and turned in a string of pars next eight holes.
She birdied 15th and gave back that shot on 16th, but closed with a birdie on 18th for the 71.
Sei Young Kim overcame a rough start to win the LPGA MEDIHEAL title at cold and windy LakeMerced. She beat back a strong challenge from Bronte Law and Jeongeun Lee6 with a birdie on the first hole of a playoff.
Three strokes ahead entering the day, Kim opened with a double bogey and a bogey and dropped another stroke on No. 8. The 26-year-old South Korean birdied the par-5 15th to regain a share of the lead, dropped back with a bogey on the par-3 17th and birdied the par-5 18th for a 3-over 75 and a spot in the playoff at 7-under 281.
Law closed with a 65, finishing about two and a half hours before Kim, and Lee6 had a 67.
Kim won for the eighth time on the LPGA Tour, improving to 4-0 in playoffs.
Lexi Thompson, Amy Yang, Eun-Hee Ji and Charley Hull tied for fourth at 5-under. Thompson, Yang and Ji each shot 71, and Hull had a 74.