The Women's World Cup has given us some memorable footballing moments, while Sri Lanka took advantage of a Pakistan's poor batting display for a series-levelling seven-wicket victory in the second Test in Colombo.
The WTA pre-Wimbledon bash had women's tennis players gracing the blue carpet in style.
Take a look at these and images from other events that caught our attention in the week gone by.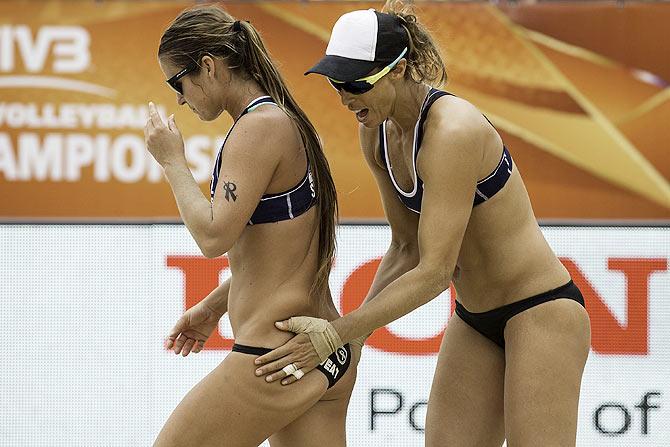 The United States' Lauren Fendrick (right) celebrates with teammate Brooke Sweat during the FIVB Women's Beach Volleyball World Championships match against Germany in Amsterdam, Netherlands, on June 28. Photograph: Gonzalo Arroyo Moreno/Getty Images for FIVB
Serbia tennis star Ana Ivanovic with boyfriend and German footballer Bastian Schweinsteiger at the WTA-hosted pre-Wimbledon party at the roof gardens in Kensington on June 25. Photograph: Eamonn M. McCormack/Getty Images for WTA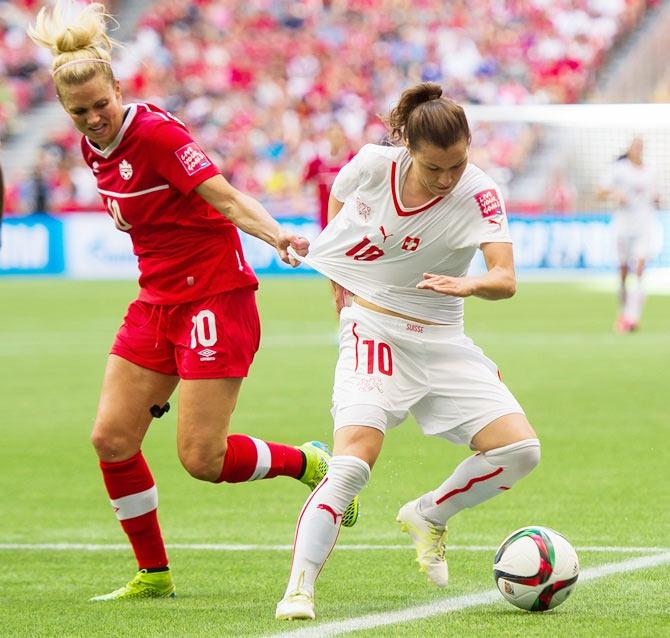 Switzerland's Ramona Bachmann (right) is challenged by Canada's Lauren Sesselmann during their FIFA Women's World Cup match in Canada on June 22. Photograph: Rich Lam/Getty Images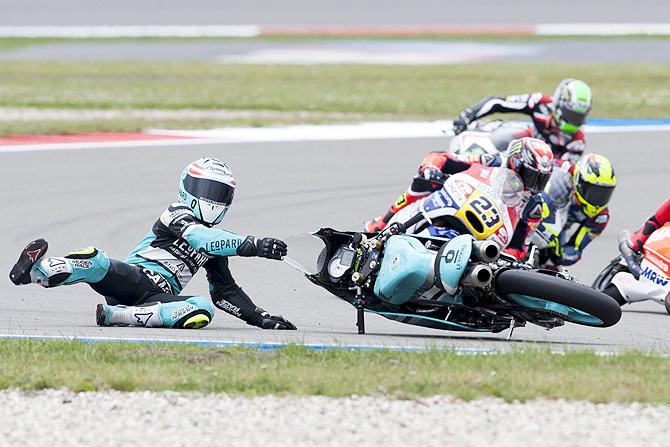 Honda Moto3's Spanish rider Efren Vazquez crashes during the race at the TT Assen Grand Prix at Assen, Netherlands on June 27. Photograph: Ronald Fleurbaaij/Reuters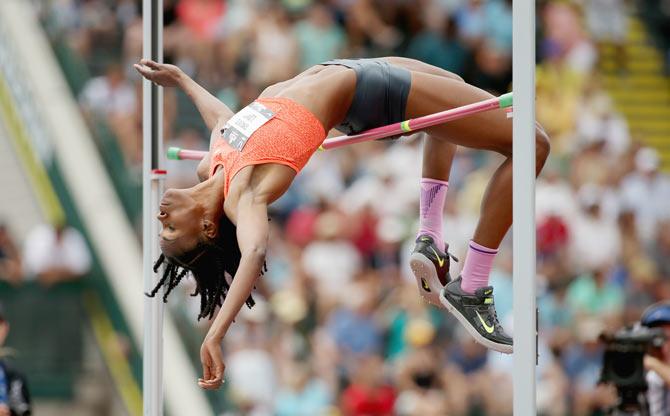 Chaunte Lowe clears the bar during her victory in the Womens High Jump on Day 4 of the 2015 USA Outdoor Track & Field Championships at Hayward Field in Eugene, Oregon on June 28. Photograph: Andy Lyons/Getty Images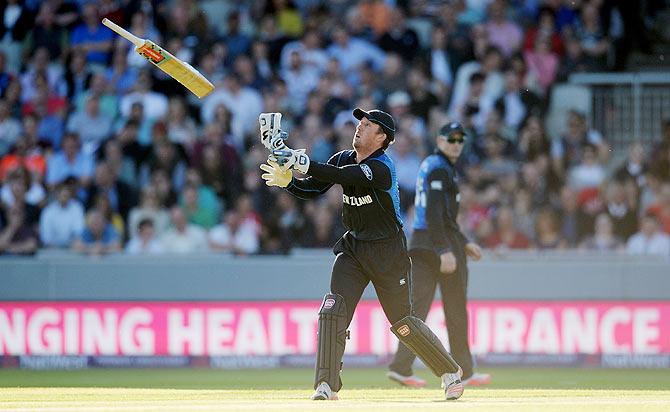 New Zealand's Luke Ronchi throws a bat during the NatWest International T20 against England at Old Trafford on June 23. Photograph: Philip Brown/Action Images via Reuters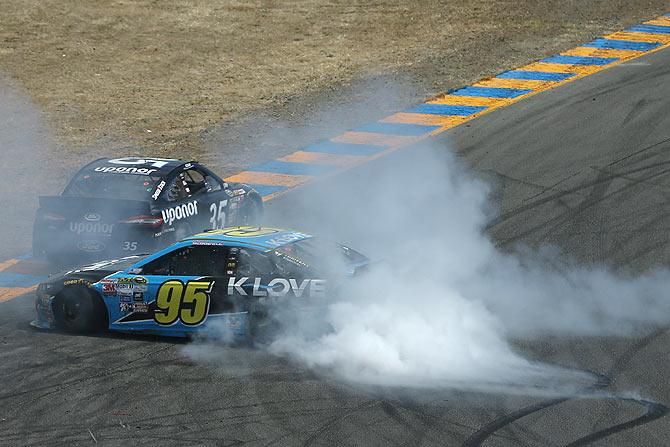 Michael McDowell, driver of the #95 KLOVE Radio Ford, is involved in an on-track incident during the NASCAR Sprint Cup Series Toyota/Save Mart 350 at Sonoma Raceway in Sonoma, California, on June 28. Photograph: Patrick Smith/Getty Images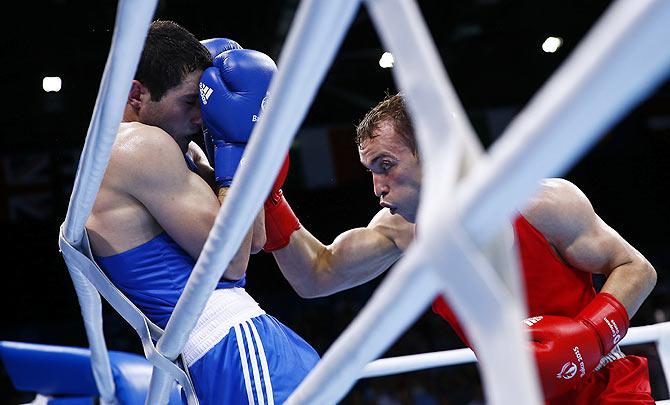 Azerbaijan's Parviz Baghirov (left) and Russia's Alexander Besputin fight during their men's 69kg Welter weight boxing gold medal fight at the 1st European Games in Baku, Azerbaijan, on June 27. Photograph: Kai Pfaffenbach/Reuters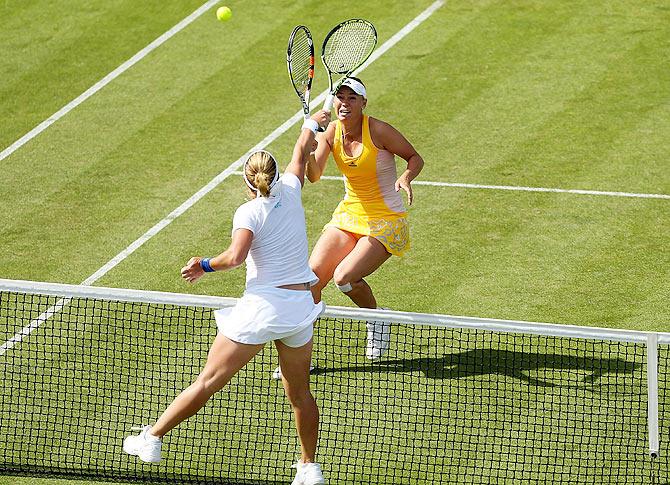 Denmark's Caroline Wozniacki lobs the ball over Russia's Svetlana Kuznetsova during their third round match of the Aegon International at Devonshire Park in Eastbourne, England, on June 24. Photograph: Ben Hoskins/Getty Images for LTA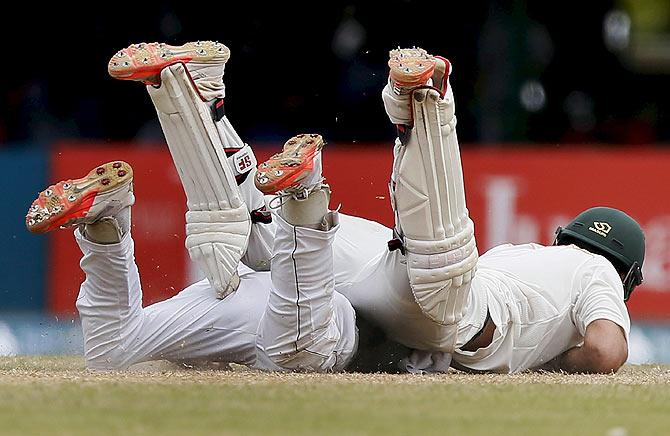 Pakistan's Ahmed Shehzad (top) collides with Sri Lanka's Kaushal Silva as he tries to make his ground on the third day of their second Test in Colombo on June 27. Photograph: Dinuka Liyanawatte/Reuters