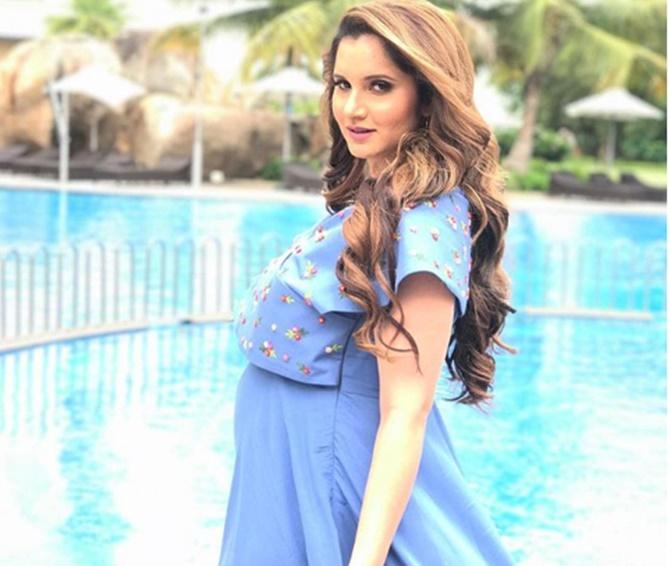 Pregnancy was once a thing where stars went into hiding for months.
But tennis ace Sania Mirza is a rocking fashionable mother-to-be.
We spotted Sania on the cover of a fashion magazine and we just can't get our eyes off her.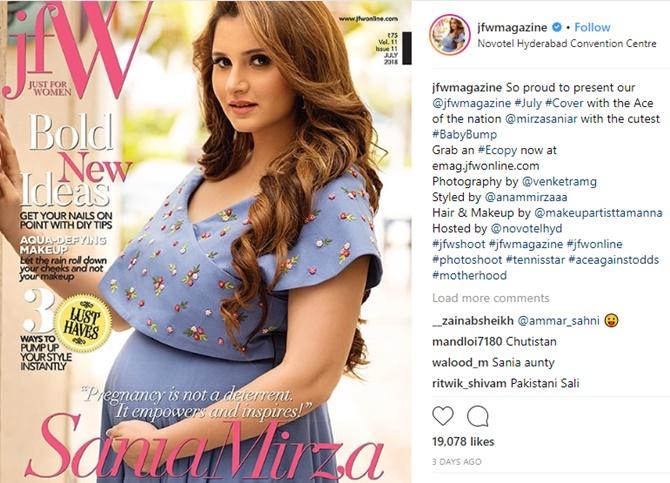 The pregnancy glow can be seen on Sania's face.
Earlier on World Yoga day, Sania's sister, Anam showed off her working out.
She wrote, "Super Api, Super Mom-to-be , Super Woman!!! #fitnessandhow."
So, heads up, new moms and moms-to-be.
Sania had also gone to Medina in Saudi Arabia on a holy pilgrimage.
The Indian tennis icon, who is pregnant with her first child, is visiting the Gulf nation with her father Imran, mother Nasima and sister Anam.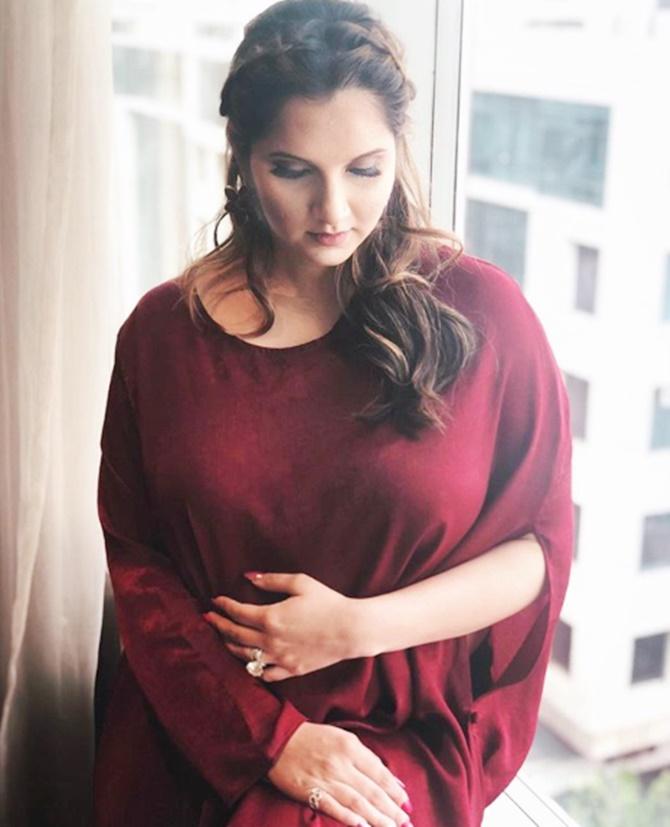 Sania, who married Pakistan cricketer Shoaib Malik in 2010, is expecting her first child in October.
The former women's doubles world No 1 announced her pregnancy in unique fashion on Instagram with the words #BabyMirzaMalik <3 and a cutesy picture -- a design depicting a locker room with three cabinets with the names 'Mirza', 'Malik' and 'Mirza-Malik' inscribed on them.
The 31-year-old had spoken about naming her child 'Mirza Malik'.
'Today, I will tell you a secret. My husband and I have spoken about it and we have decided that whenever we have a child, the child will have Mirza Malik as a surname and not just Malik. So that's where we stand as a family including my husband. He actually wants a daughter,' Sania said during a panel discussion on 'Gender Bias' at the 'Goa Fest 2018'.