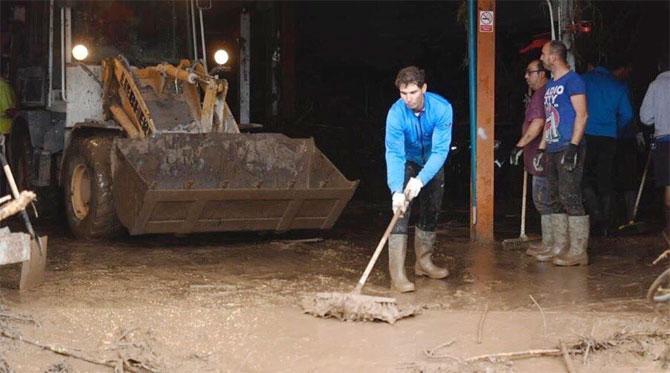 Rafael Nadal is setting examples not just on the tennis court but off it too.
The World No 1 lent a helping hand to locals and volunteers in a drive to clean up the flood-hit area of Sant Llorenç des Cardassar.
Nadal pitched in to help flood victims in the nearby Majorcan town of Sant Llorenç des Cardassar that was battered by flash floods due to heavy rains on Monday.
The tennis star also opened the doors of his Rafael Nadal Academy to those who were affected by the storm.
Nadal, wearing gum boots and a track suit, worked with volunteers to clean up the affected areas.
"Sad day in Majorca," the 32-year-old wrote on his Twitter page on Wednesday.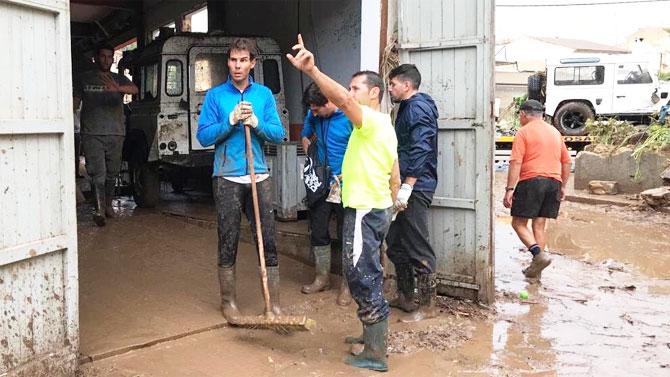 "My sincere condolences to the relatives of the deceased and injured by the severe floods in San Llorenc.
"As we did yesterday we offer today the facilities of @rnadalacademy for all those who need accommodation."
Nadal received praise and thanks for his efforts from Bayern Munich footballer Thiago Alcantara, who moved from FC Barcelona in 2013.
"Rafa is already an example, and he's shown it once again," Thiago told Spanish media.
"It's a time to help as much as we can."
Spanish media has reported at least ten deaths in the area since the floods.