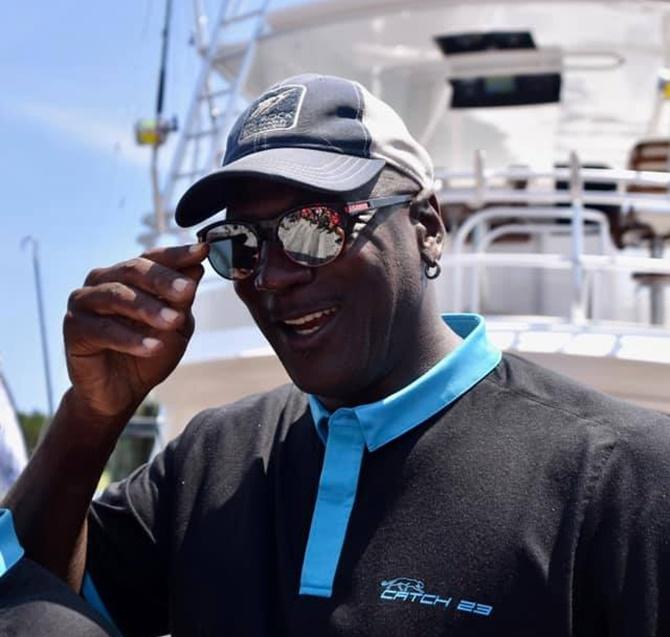 NBA legend legend Michael Jordan hauled in a 442.3 pound blue marlin while fishing at the Big Rock Blue marlin fishing tournament, an event held annually off the coast of Morehead City, North Carolina, on Tuesday, June 8.
The six-time NBA champion and the crew of his 80-foot fishing boat Catch 23 are currently placed fifth.
'Air Jordan' and his crew have two more days to catch a bigger marlin and collect some prize money.
So far, the leading blue marlin in the contest weighs 494.2 pounds.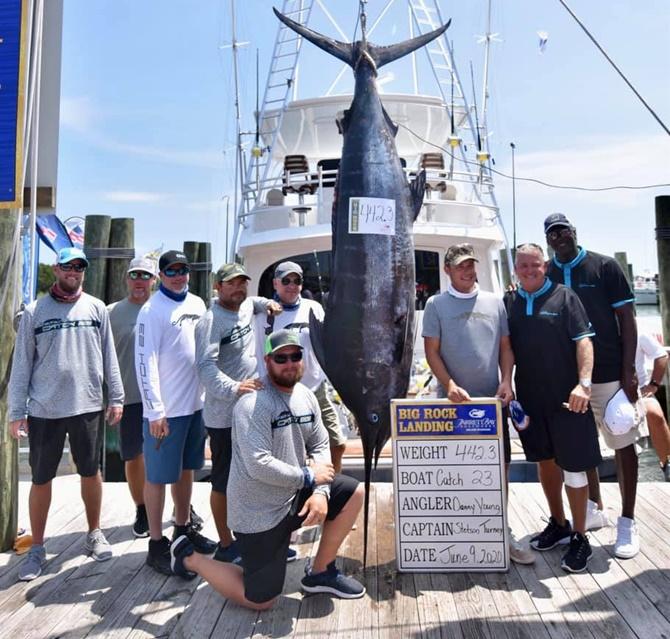 'I would love to be back with a little bit bigger fish,' the basketball legend said in a brief interview posted on the tournament's Facebook page.
The tournament pays out for the three largest blue marlins caught with the winner taking home $1.1 million for the largest fish.
There is also a $550,000 prize for the first boat to land a 500 pound blue marlin.