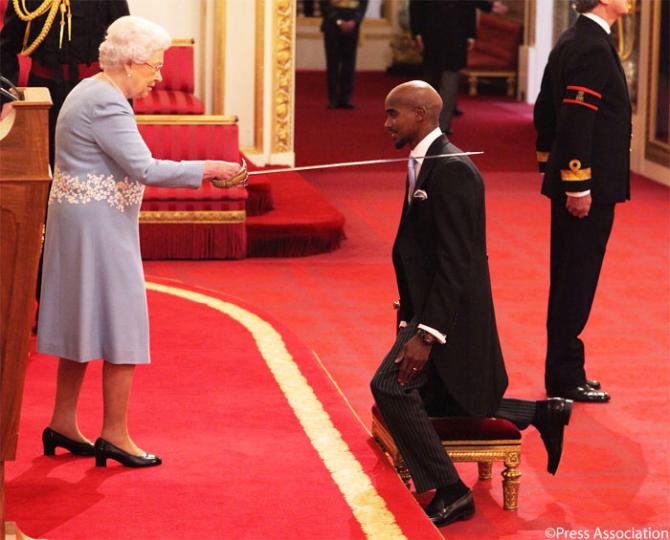 IMAGE: British athlete Mo Farah gets knighted by Queen Elizabeth at a ceremony on Wednesday. Photograph: Sir Mo Farah/Twitter
Britain's most decorated athlete Mo Farah has received his knighthood from the Queen at the Buckingham Palace.
The four-time Olympic champion, who was honoured for his services to athletics by the Queen on Tuesday, described the moment as "incredible".
"Over the years you dream of becoming something or doing something in your career, to take it to the highest level and become an Olympic champion -- that was always the dream," the Independent quoted Farah as saying.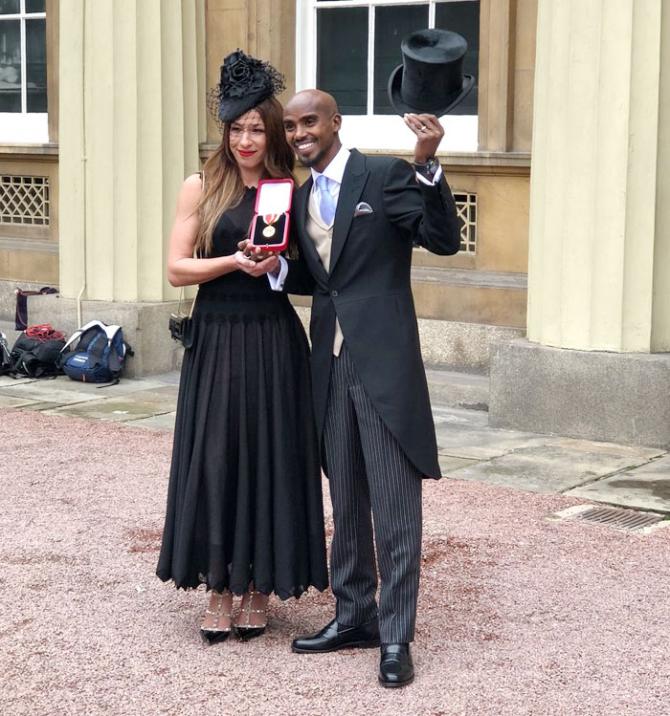 IMAGE: Sir Mo Farah and his wife Tania Nell show off the medal. Photograph: Sir Mo Farah/Twitter
He added, "As an eight-year-old coming from Somalia and not speaking a word of English, to be recognised by your country, it is incredible."
Meanwhile, the 34-year-old also revealed that he wanted to run the London Marathon.
Farah hanged his boots on his track career after winning 10,000m gold and 5,000m silver at the World Championships in London in August. The British sprinter had retired from track racing in order to concentrate on marathons.
The Briton has won ten global titles, and was the first British athlete to win two gold medals at the same world championships.