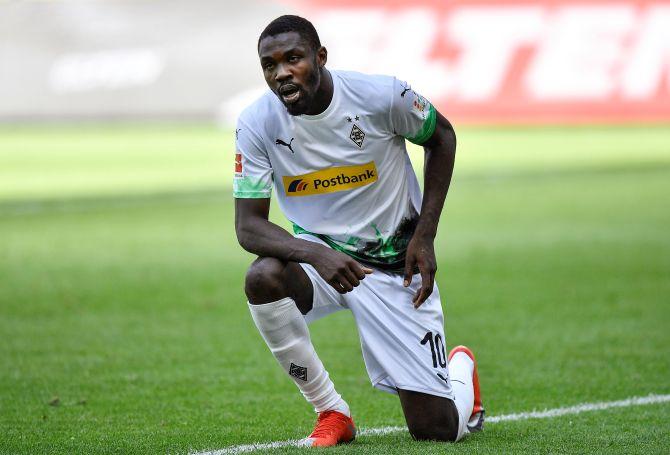 Borussia Moenchengladbach's Marcus Thuram, Borussia Dortmund's Jadon Sancho and Achraf Hakimi, and Schalke's Weston McKennie showed solidarity with protesters across the world, demanding justice for George Floyd, an African-American who was murdered by a policeman in Minneapolis, Minnesota on May 25.
Thuram went down on his knee in memory of Floyd, an unarmed black man who died in Minnesota after a white police officer knelt on his neck. Thuram knelt after celebrating the second goal in their 4-1 win over FC Union Berlin at Borussia Park, in Moenchengladbach on Sunday.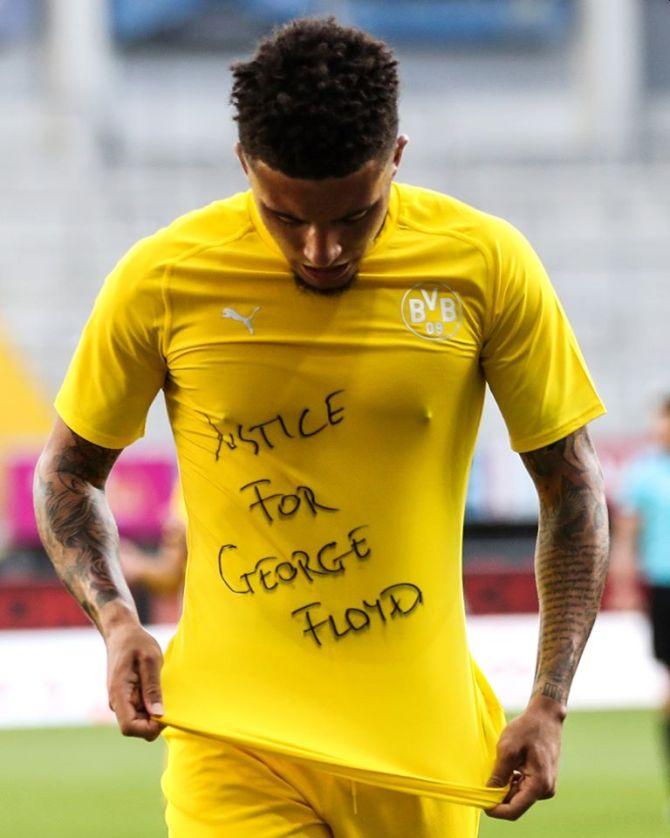 Dortmund's English footballer, Sancho also protested the killing of Floyd celebrating his goal by taking off his jersey and showing his undershirt that had the words 'Justice for George Floyd' written on it.
Jadon scored a hat-trick in the team's 6-1 win over struggling Paderborn.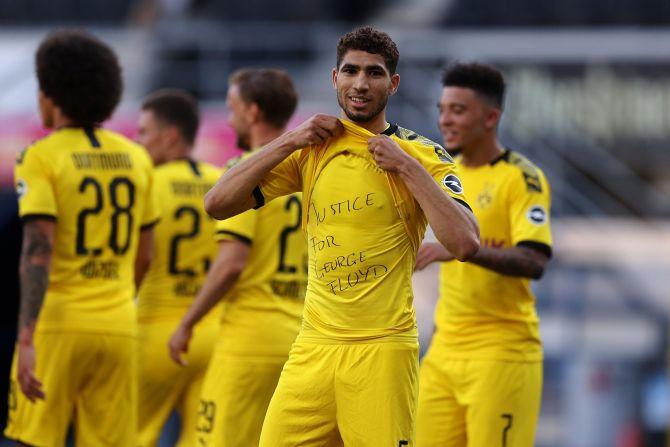 A video recording, taken by a bystander outside a shop in Minneapolis, showed a police officer kneeling on Floyd's neck for at least 8 minutes while the latter said he could not breathe. The clip went viral earlier this week, sparking widespread protests in the United States.
Police officer Derek Chauvin, who knelt on 46-year-old Floyd's neck was charged with murder and manslaughter on Friday.
The protests turned into rioting with a number of people arrested for arson, destruction and looting across the 30 cities in USA.
At least 25 cities across 16 states have imposed curfews due to the raging unrest.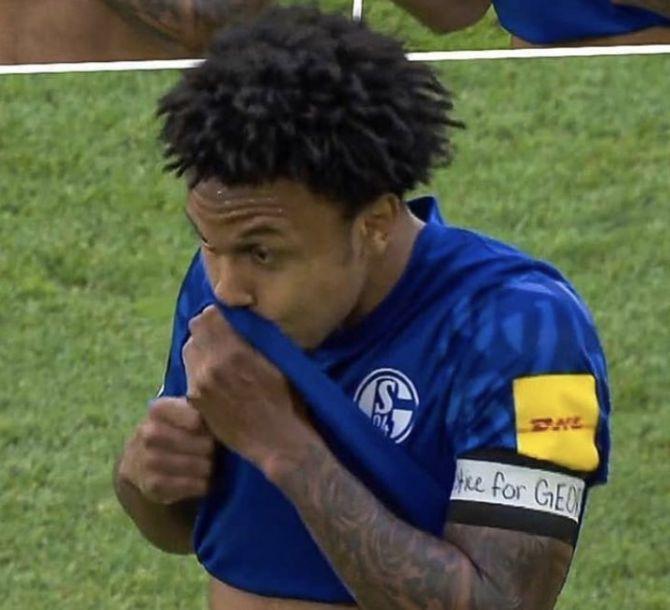 "To be able to use my platform to bring attention to a problem that has been going on to long feels good!!! We have to stand up for what we believe in and I believe that it is time that we are heard! #justiceforgeorgefloyd #saynotoracism," McKennie wrote on his Twitter handle.
President Donald Trump vowed his administration would end what he called "mob violence" in US cities, blaming leftist groups for clashes with police and property damage around the nation.
"The mobs are devastating the life's work of good people and destroying their dreams," Trump said at Cape Canaveral, Florida, on Saturday.
"There will be no anarchy," Trump said.
"Civilization must be cherished, defended and protected. The voices of law-abiding citizens must be heard, and heard very loudly."