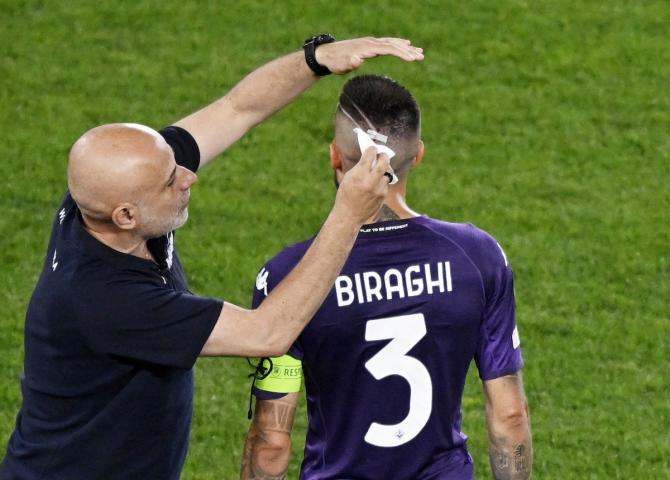 West Ham United have condemned the behaviour of some of their fans after Fiorentina's Cristiano Biraghi was hit by a cup during the Europa Conference League final, while the Italian side said the incident affected their players' performance.
Fans threw plastic cups and other objects at Fiorentina captain Biraghi as he prepared to take a corner during the match in Prague, hitting the defender on the head and drawing blood, after which he had to receive medical attention.
"West Ham United unreservedly condemn the behaviour of a small number of individuals who threw objects onto the pitch during tonight's UEFA Europa Conference League final," the Premier League club said in a statement.
"These actions have no place in football and do not in any way represent the values of our football club and the overwhelming majority of our supporters, who have behaved impeccably in Prague this week and throughout our last two seasons in European competition.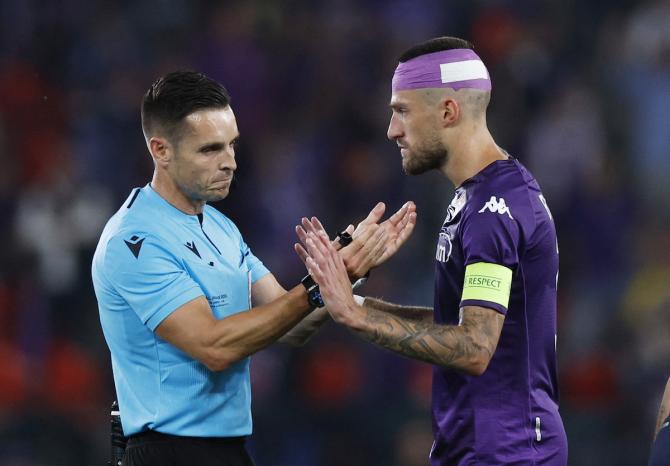 "In line with our zero-tolerance approach, anyone identified will have their details passed to the police and will be given an indefinite ban and therefore be unable to enter London Stadium and travel with the club."
The Serie A side also condemned the incident.
"This unacceptable behaviour obviously affected the performance of the footballer and his team mates, who had their attention drawn away from footballing matters by the threats to their own safety," Fiorentina said.
"The club is certain that UEFA (European soccer's governing body) will thoroughly evaluate the incident and duly punish those responsible for this act, delivering an appropriate response and setting an example so that such situations never occur again."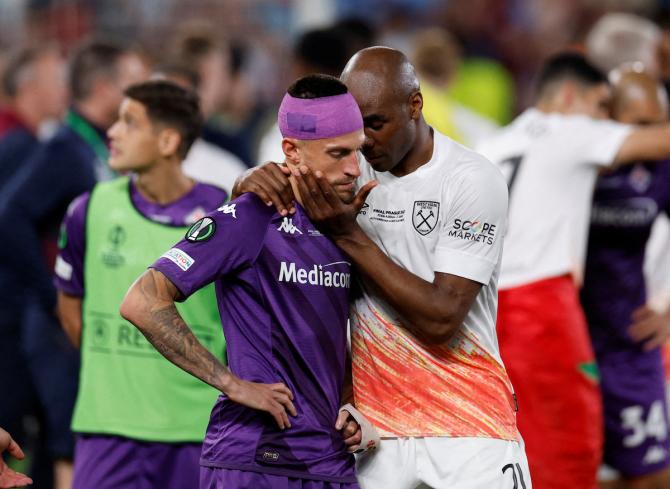 Czech police earlier said they had detained 16 Fiorentina supporters after they attacked West Ham fans in a local bar and a police officer.
West Ham clinched their first major European trophy in 58 years on Wednesday after Jarrod Bowen slid home a 90th-minute winner.