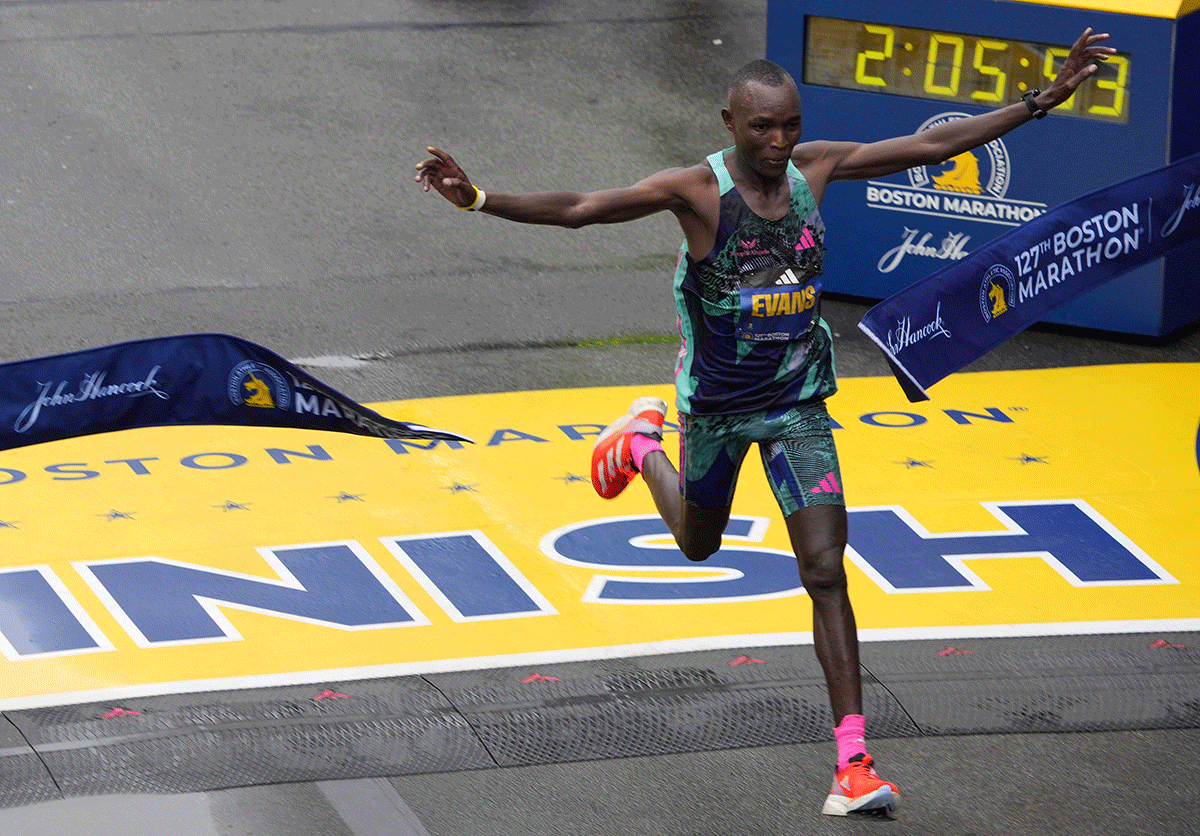 Evans Chebet retained his Boston Marathon title and fellow Kenyan Hellen Obiri won the women's race on Monday but their compatriot and twice Olympic champion Eliud Kipchoge failed to make the podium.
Chebet's time of two hours five minutes and 54 seconds was 10 seconds ahead of Tanzanian Gabriel Geay while Kenya's Benson Kipruto, the champion in 2021, took third spot in 2:06:06.
Chebet, who also won in New York last year, made his break after the 35km mark but Geay refused to go down without a fight, and Kipruto caught up by 40km to make it a three-man race.
But with a mile to go Chebet had established an unassailable lead and was all on his own as he crossed the finish line to roars from the crowd, becoming the first man since 2008 to retain his Boston crown.
World record holder Kipchoge was among the biggest attractions at the World Marathon Major but lost his momentum around the halfway mark and finished sixth.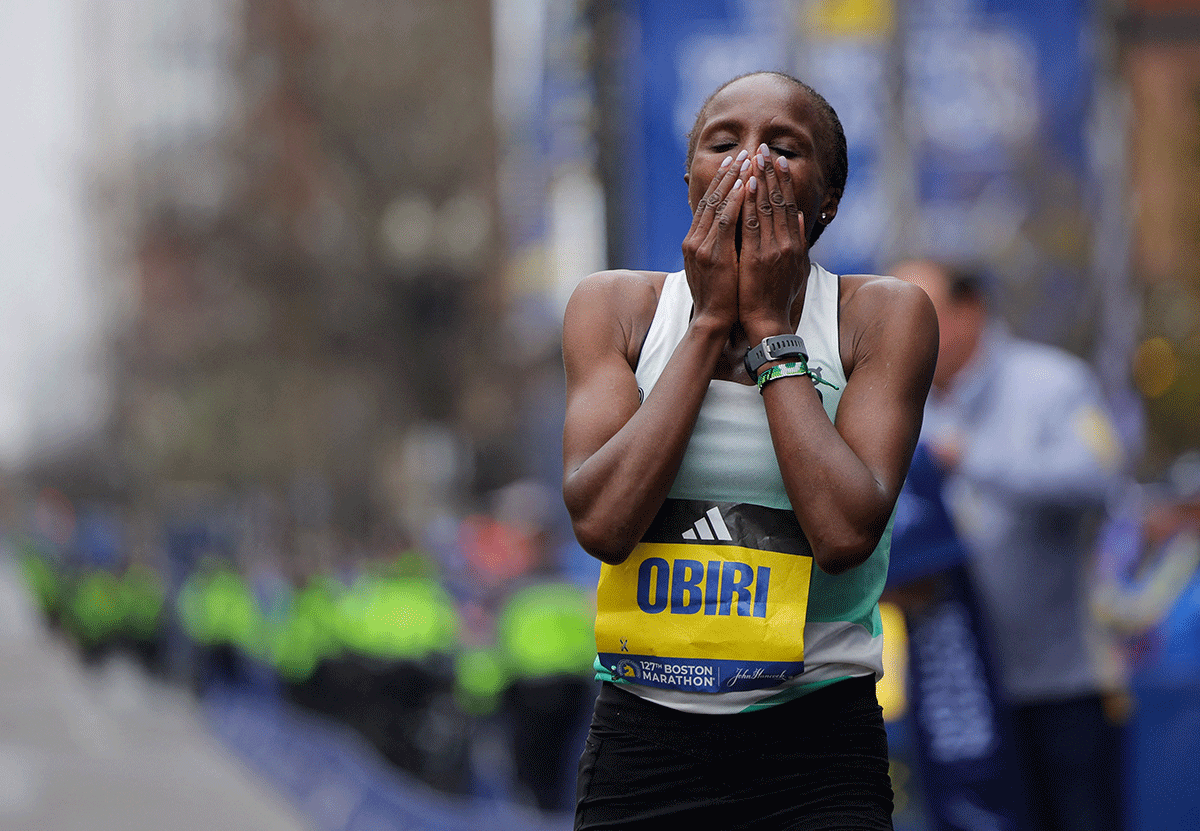 Running her second marathon, Obiri hung in with a tightly packed lead group for the entire race before breaking away with a mile to go and won in 2:21:38 to roars of approval from the Boston fans.
Ethiopian Amane Beriso, a favourite after producing the all-time third-fastest marathon in Valencia late last year, was unable to find her kick and could only watch helplessly as Obiri zoomed past. She finished 12 seconds behind.
Israeli Lonah Salpeter, who claimed bronze at the World Championships last year, survived a duel for third in 2:21:57, keeping Ethiopian Ababel Yeshaneh off the podium.
Obiri said in a televised interview that she very nearly opted out of the race after moving to the United States just three weeks ago and drew on the lessons from her marathon debut in New York last year, where she finished six.
"I was feeling like my body was ready," she said. "I believed in myself."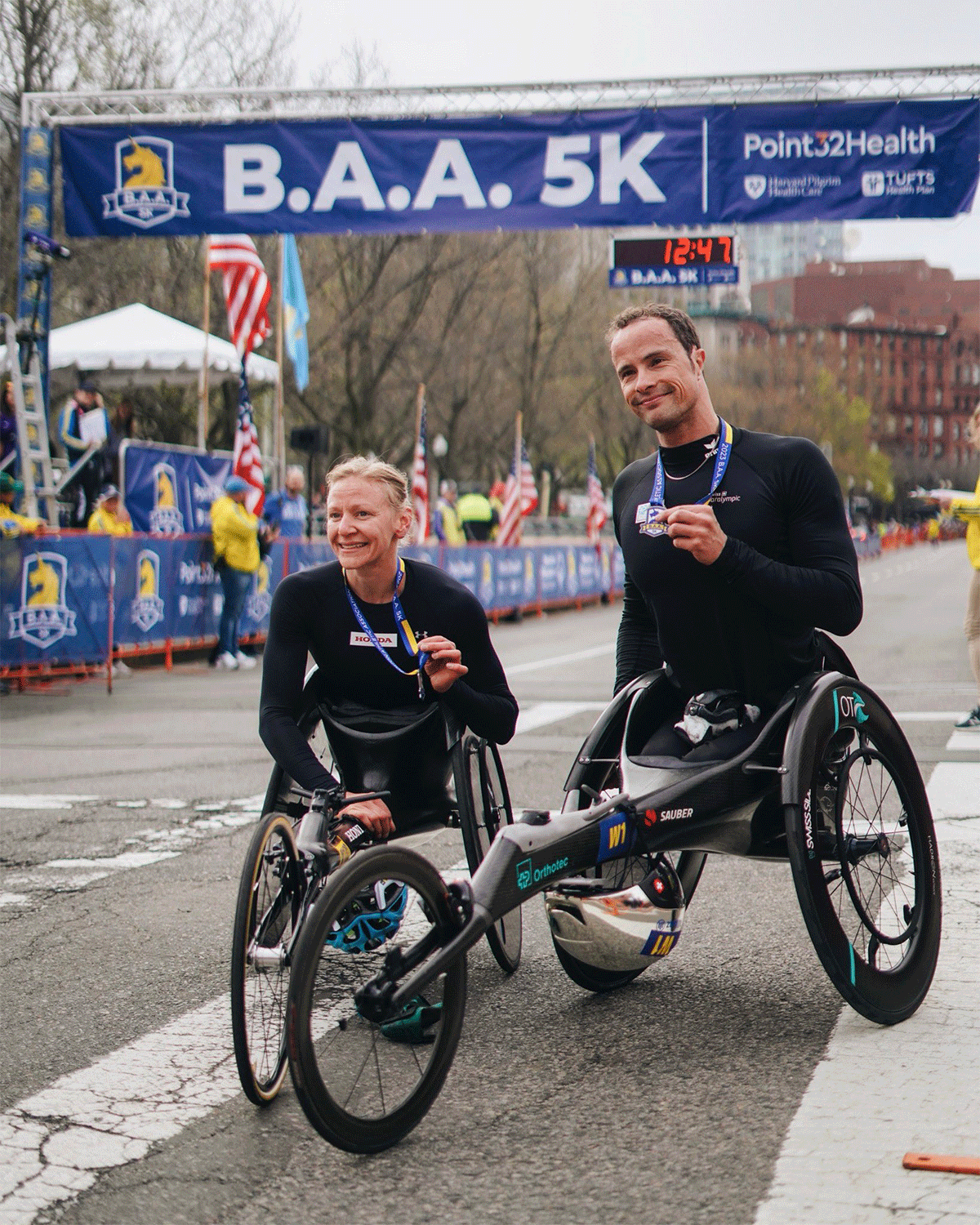 Swiss Olympic champion Marcel Hug smashed his own course record in the men's wheelchair division to collect his sixth Boston title in 1:17:06, finishing more than 10 minutes clear of second-placed Daniel Romanchuk of the US
"It feels incredible," said Hug, who plans to compete next in Sunday's London Marathon.
"Just tried to go hard from the beginning, as hard as possible."
American Susannah Scaroni was forced to pull over early in the race and retrieve her tools to tighten a loose wheel on her racing chair but incredibly never gave up the lead, winning the women's race in 1:41:45.
The race marked the 10-year anniversary of the Boston Marathon bombings that claimed three lives and injured scores more in one of the most high-profile attacks on US soil.
The city that adopted the slogan "Boston Strong" in a show of unity and resilience came together to honour the victims on Saturday.
On Monday, rainy and grey conditions could not dim the enthusiasm among the thousands of locals who donned raincoats and hoisted umbrellas to cheer runners through the point-to-point marathon, the world's oldest annual 26.2-mile race.