Football hooligans are sparring around France at the ongoing 2016 European Championship.
While it's the hooligans who are making the headlines, we turn our attention to the peace-loving fans at the Euros.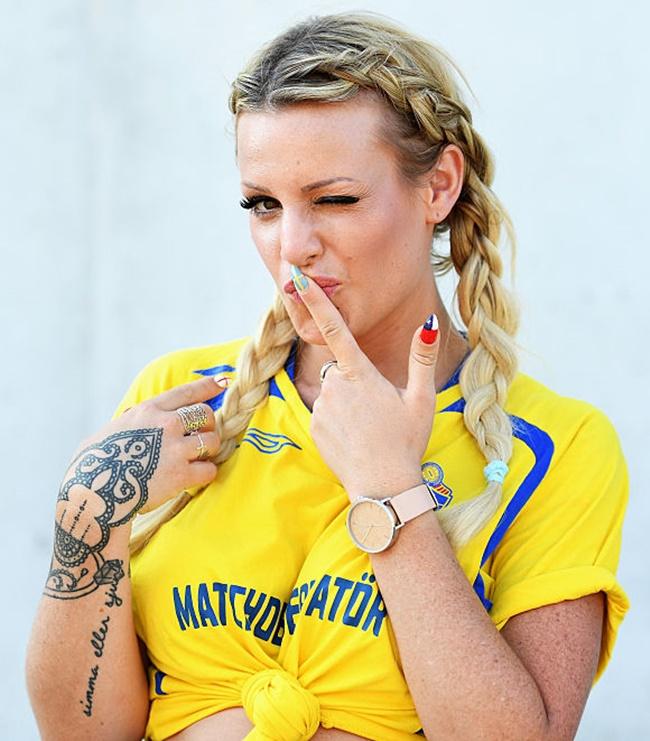 IMAGE: A Sweden fan enjoys the build up to the Euro 2016 Group E match against Belgium at Allianz Riviera Stadium, in Nice, France. Photograph: Laurence Griffiths/Getty Images.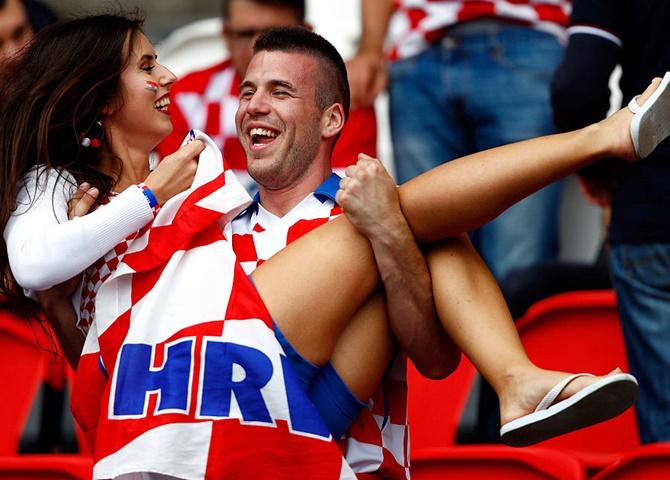 IMAGE: Croatia fans show their support prior to the Euro 2016 match against Turkey at the Parc des Princes stadium. Some Croatian fans hurled flares on the ground and disrupted the match. Let's hope they improve their ways. Photograph: Clive Rose/Getty Images.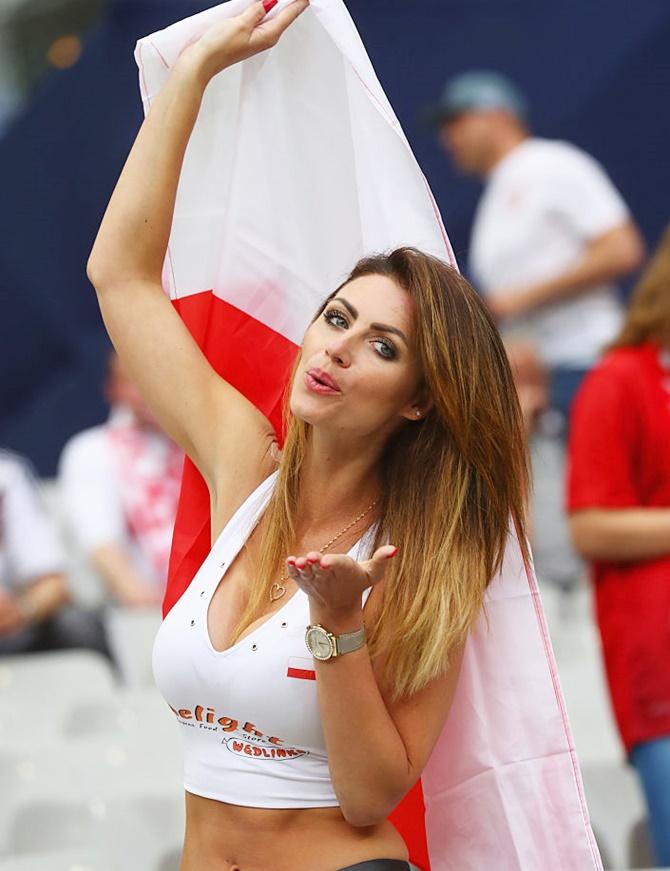 IMAGE: This Poland fan steals the limelight in the stands. Photograph: Alexander Hassenstein/Getty Images.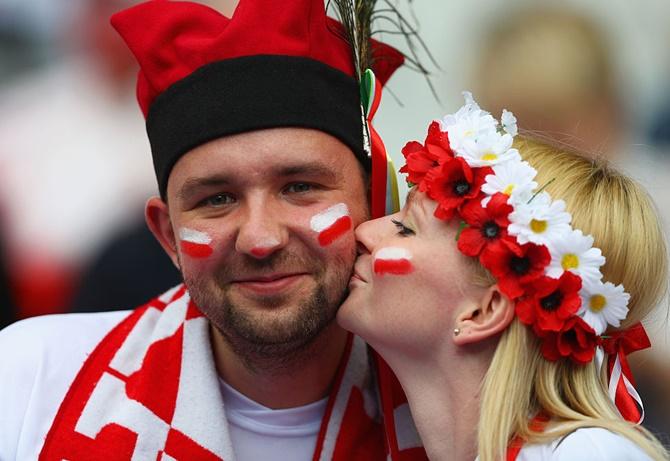 IMAGE: Amidst all the fan-fury, isn't it heart-warming to see such a pleasant sight in the stadium. Photograph: Paul Gilham/Getty Images.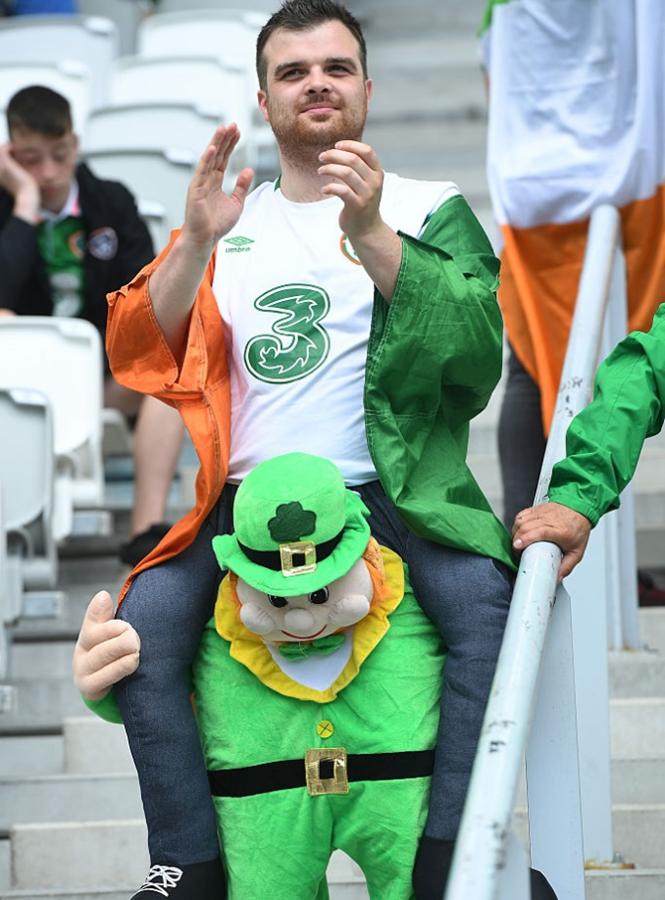 IMAGE: A Republic of Ireland supporter enjoys the pre-match atmosphere. Irish fans are singing at the Euro. Last week, they and Swedish fans put aside their differences are were in harmony. Photograph: Dennis Grombkowski/Getty Images.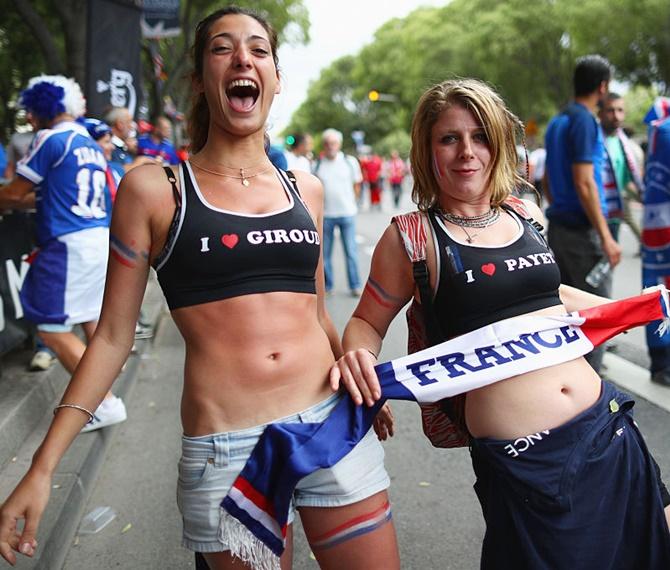 IMAGE: French fans wear their favourites stars' names on their hearts! Photograph: Lars Baron/Getty Images.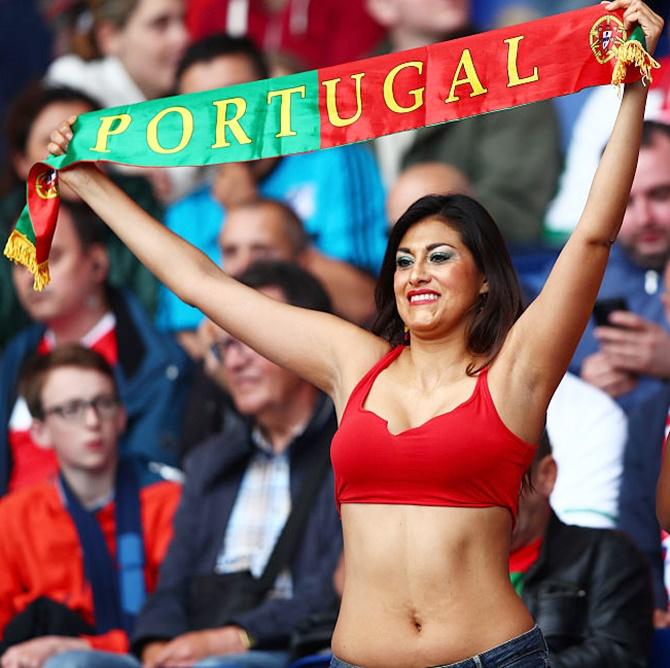 IMAGE: Cristiano Ronaldo not clicking for Portugal, no problem! Nothing could stop this enthusiastic supporter. Photograph: Clive Rose/Getty Images.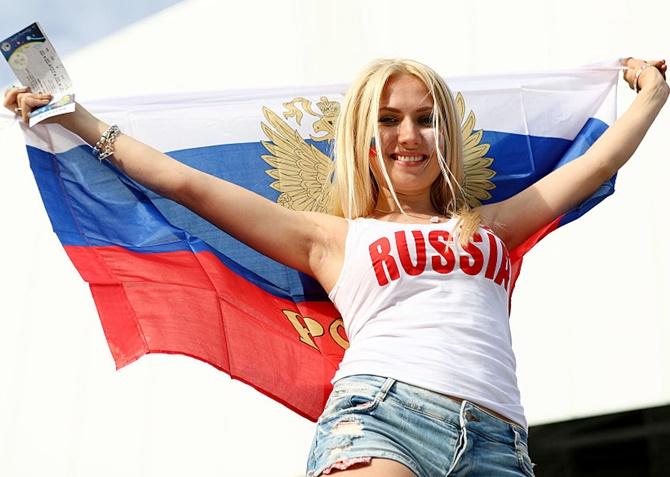 IMAGE: Euro 2016 has seen brawls between English and Russian fans, but this Russian fan paints a pretty picture. Photograph: Michael Steele/Getty Images.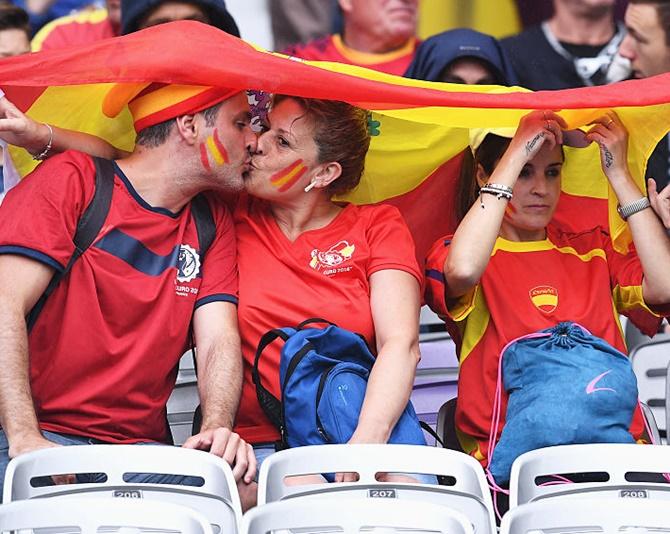 IMAGE: Early form suggests Spain are the most cohesive at Euro 2016. The same can be said about their fans too as they soak in the atmosphere. Photograph: David Ramos/Getty Images.