As the players go into the ninth round of the World Chess Championship match, between Viswanathan Anand and Magnus Carlsen, we take a look at the many moods of the two giants of the 64-squares arena since the match began on November 7.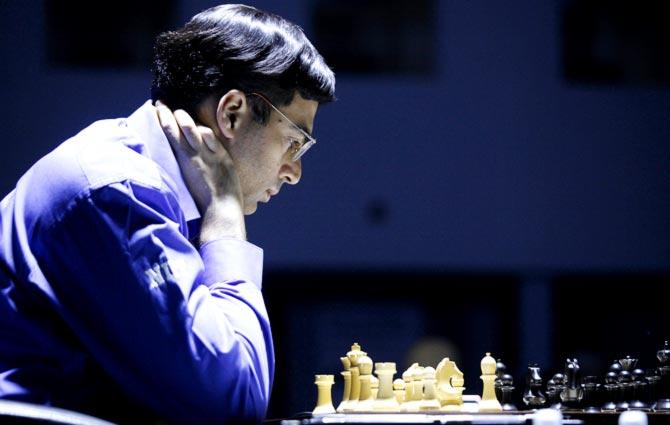 Viswanathan Anand of India.

With just four games to go and a full point in arrears, five-time World champion Viswanathan Anand faces an uphill task in the ongoing World Chess Championship match against Magnus Carlsen in Sochi.
Magnus Carlsen takes a nap during the World Chess Championship match.

With the score reading 4.5-3.5 in Carlsen's favour after Round 8 in the 12-game match, the Indian needs a victory in the next two rounds after Wednesday's rest day to stay in the race.
- World Chess: Anand, Carlsen settle for quick draw in Round 8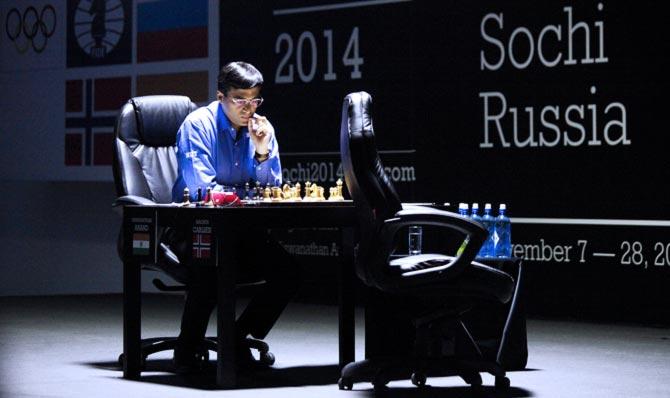 Viswanathan Anand of India.

Chess players hardly exert during a match, but to stay at the top of their game they need to stay in excellent shape both physically and mentally. Both Anand and the Norwegian were noticeably exhausted after Monday's marathon Round 7, which saw a draw being agreed upon after 122 moves and almost six-and-a-half hours.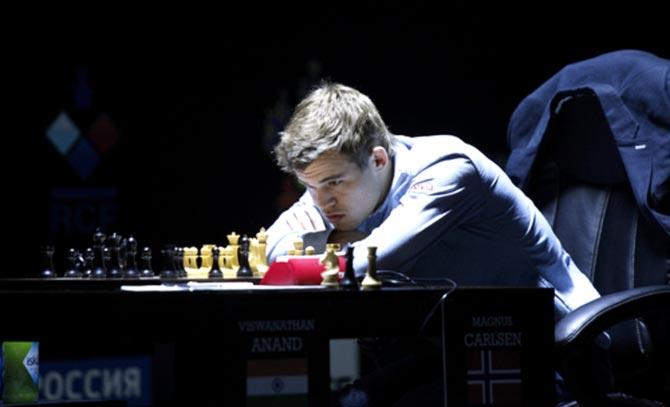 Magnus Carlsen of Norway.
Anand will be playing with black pieces on Thursday, and will need to come up with something out of the ordinary to stay alive.

- World Chess Championship: It is now-or-never for Vishy Anand
Photographs courtesy: FIDE World Chess Championship match