FC Barcelona's Argentine forward Lionel Messi ended Real Madrid rival Cristiano Ronaldo's two-year grip on the FIFA Ballon d'Or award, winning the prestigious award for the fifth time.
- PHOTOS: Messi 'grateful to football, fans and family' on claiming fifth Ballon d'Or
A year after Barcelona re-established itself as the world's top football team, the 28-year-old has reclaimed his crown as the best player on the planet.
Here are some special moments from the gala night in Zurich on Monday...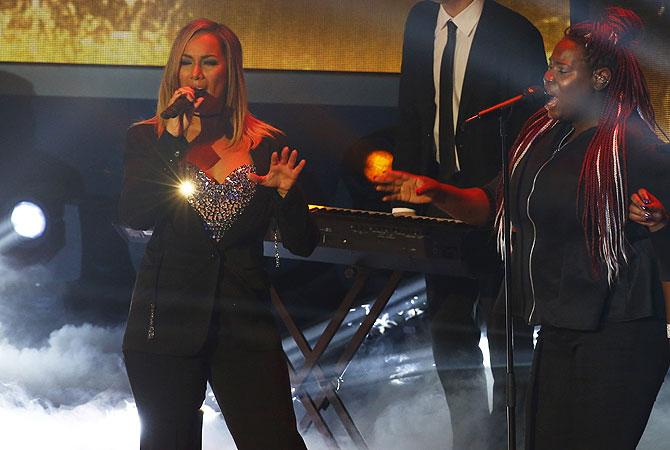 IMAGE: British singer Leona Lewis (left) performs during the Ballon d'Or 2015 soccer awards ceremony in Zurich on Monday. Photograph: Ruben Sprich/Reuters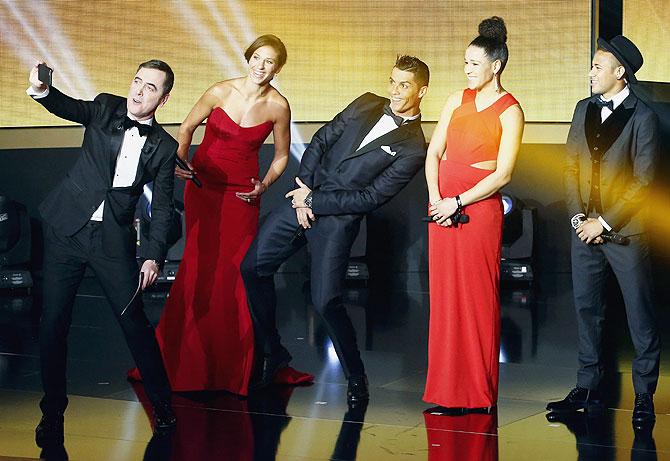 (Left-Right) Master of Ceremony's British actor James Nesbitt takes a selfie with Houston Dash's Carli Lloyd, Real Madrid's Cristiano Ronaldo, FFC Frankfurt's Celia Sasic and FC Barcelona's Neymar. Ruben Sprich TPX/Reuters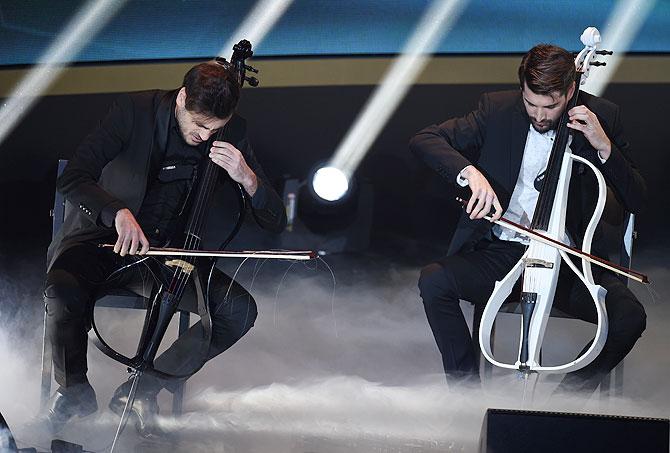 IMAGE: Croatian cello duo '2Cellos' perform during the FIFA Ballon d'Or Gala. Photograph: Matthias Hangst/Getty Images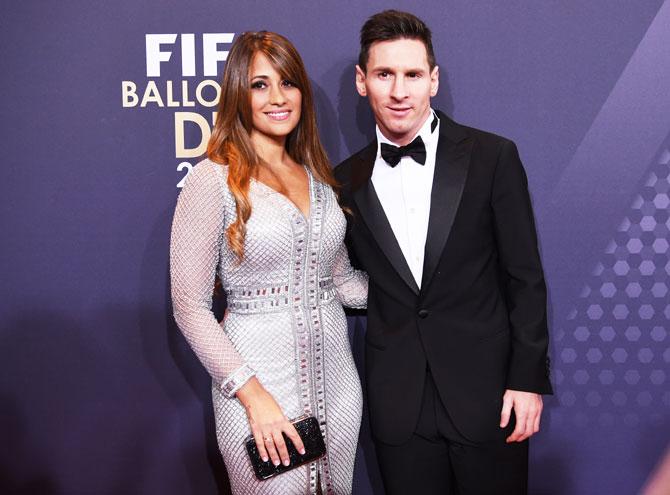 IMAGE: Lionel Messi and his partner Antonella Roccuzzo arrive at the FIFA Ballon d'Or Gala. Photograph: Matthias Hangst/Getty Images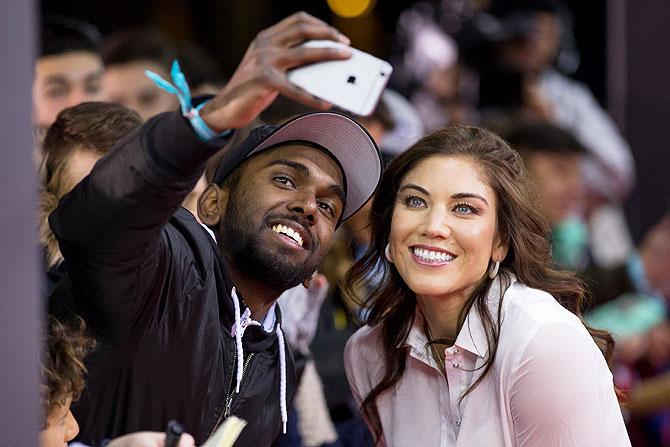 IMAGE: US women's footballer Hope Solo takes a selfie with a fan as she arrives for the FIFA Ballon d'Or Gala. Photograph: Philipp Schmidli/Getty Images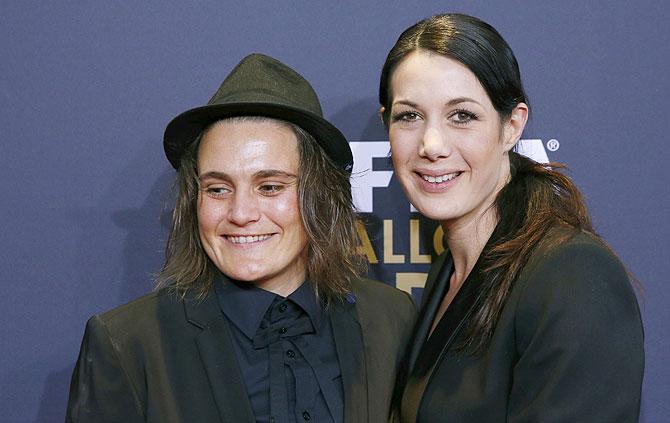 IMAGE: Germany's Nadine Angerer and her partner Magda (right) arrive for the FIFA Ballon d'Or Gala. Photograph: Arnd Wiegmann/Reuters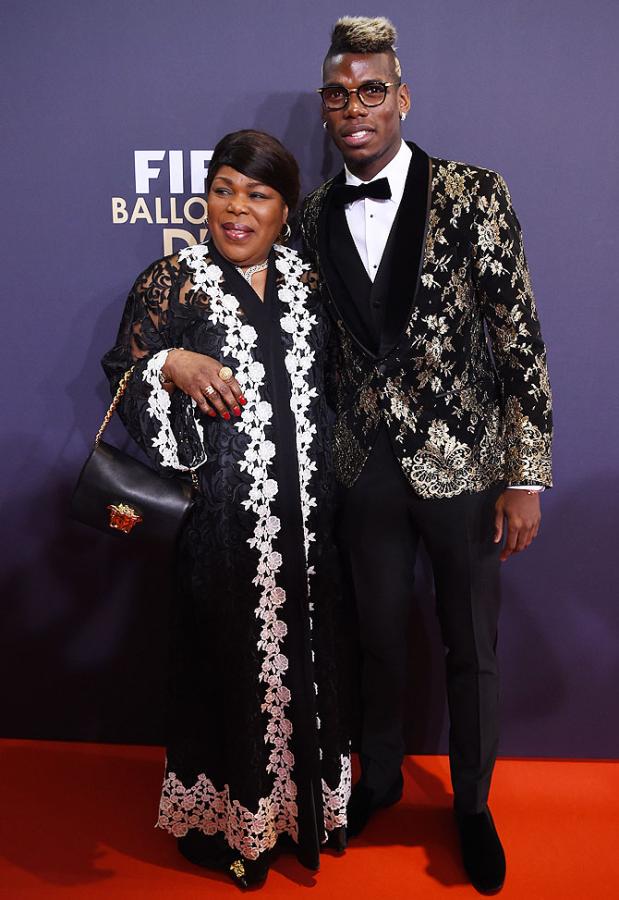 IMAGE: Juventus' French midfielder Paul Pogba and his mother attend the FIFA Ballon d'Or Gala. Photograph: Matthias Hangst/Getty Images
IMAGE: Real Madrid's Marcelo Vieira arrives with his family. Photograph: Philipp Schmidli/Getty Images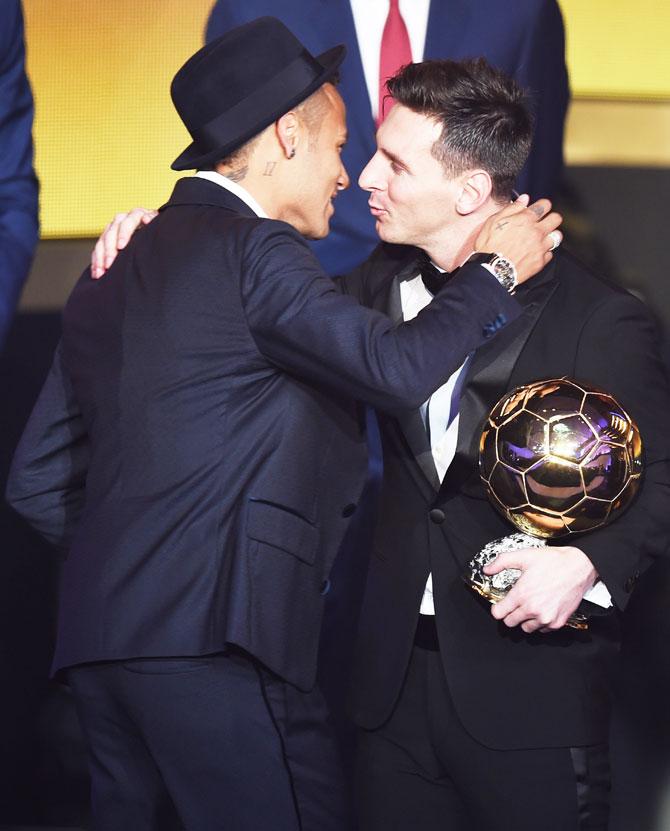 IMAGE: FC Barcelona's Lionel Messi is congratulated by teammate Neymar after winning of the Ballon d'or. Photograph: Matthias Hangst/Getty Images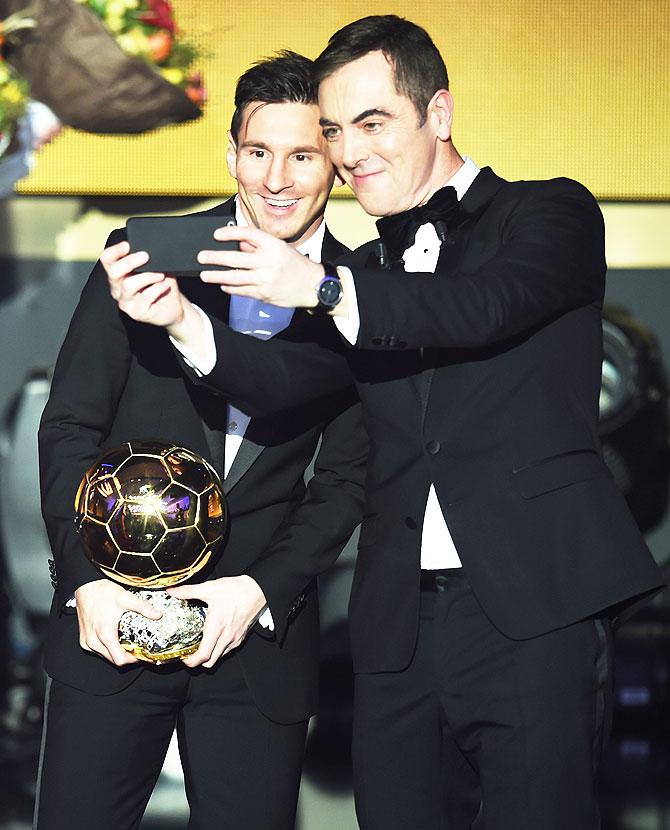 IMAGE: Winner Lionel Messi poses for a selfie with host James Nesbitt. Photograph: Matthias Hangst/Getty Images