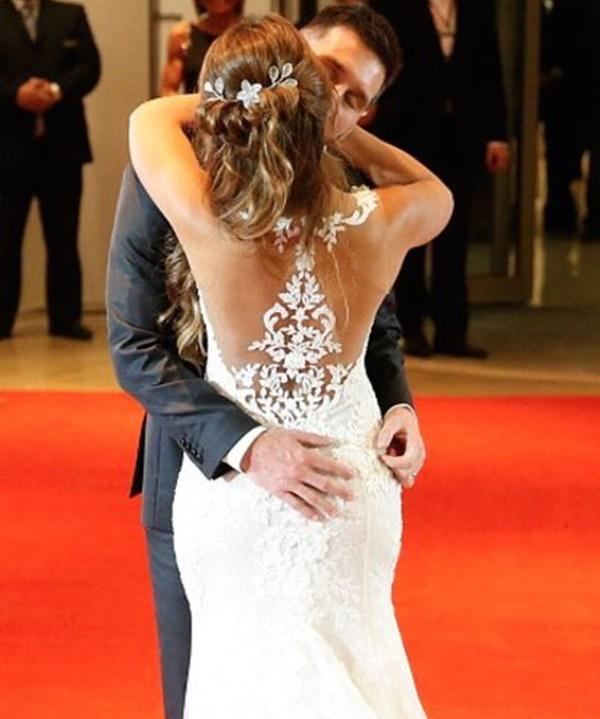 IMAGE: Lionel Messi shares a kiss on the red carpet with his beautiful bride after the ceremony in Rosario, Argentina. Photograph: Twitter.
Barcelona superstar Lionel Messi's wedding with childhood sweetheart Antonella Roccuzzo was a global event.
The mercurial forward married Roccuzzo in a party billed Argentina's 'wedding of the century.'
Messi met Roccuzzo, who is also from Rosario, when they were growing up. The couple have two children, Thiago, 4, and Mateo, 21 months.
Messi beamed as he enjoyed the special event with over 250 friends and family.
Past and present Barcelona team mates Carles Puyol, Javier Mascherano, Neymar and Luis Suarez were all there, as was Gerard Pique and his pop star wife Shakira.
Several Premier League players were also among the 260 guests, including Chelsea's Cesc Fabregas and Manchester City's Sergio Aguero.
Rediff.com gives you some of the best images from the wedding.
IMAGE: Argentine soccer player Lionel Messi and his wife Antonella Roccuzzo pose at their wedding. Photograph: Marcos Brindicci/Reuters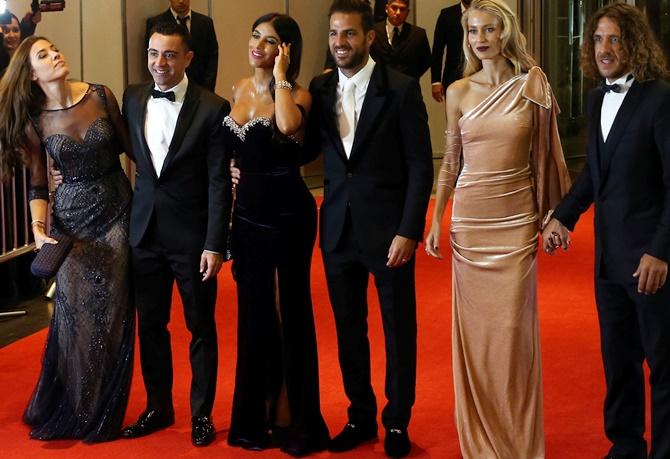 IMAGE: Argentine soccer player Lionel Messi's former Barcelona FC teammates, Xavi Hernandez and his wife Nuria Cunillera, Cesc Fabregas and his wife Daniella Semaan and Carles Puyol and wife Vanessa Lorenzo pose for photographers as they arrive at the wedding of Messi and Antonella Roccuzzo. Photograph: Marcos Brindicci/Reuters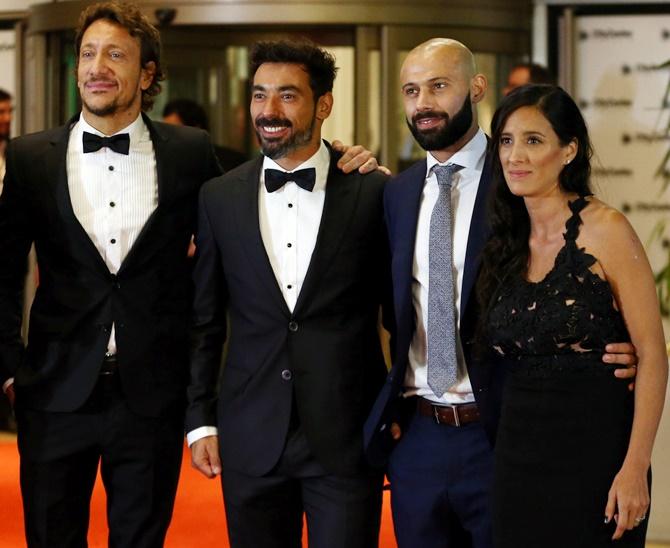 IMAGE:Actor Nicolas Vazquez, left, and soccer players Ezequiel Lavezzi and Javier Mascherano and his wife Fernanda. Photograph: Marcos Brindicci/Reuters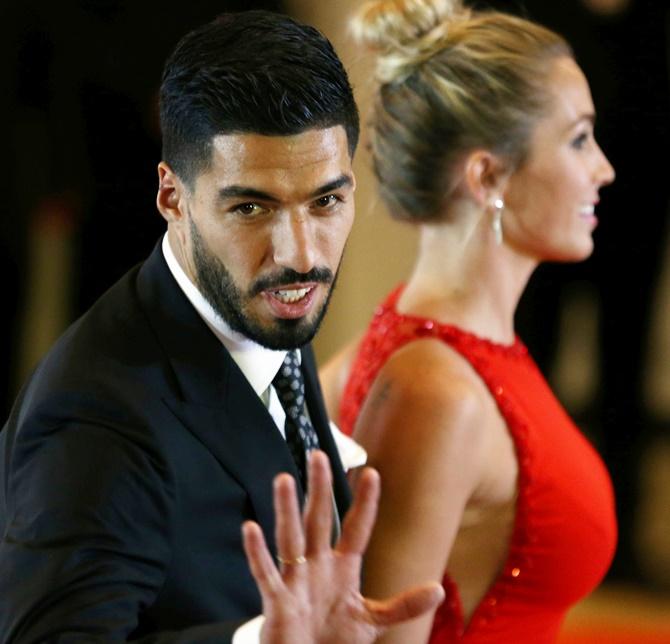 IMAGE: Barcelona FC's Luis Suarez, team-mate of l Messi, gestures next to his wife Sofia Balbi. Photograph: Marcos Brindicci/Reuters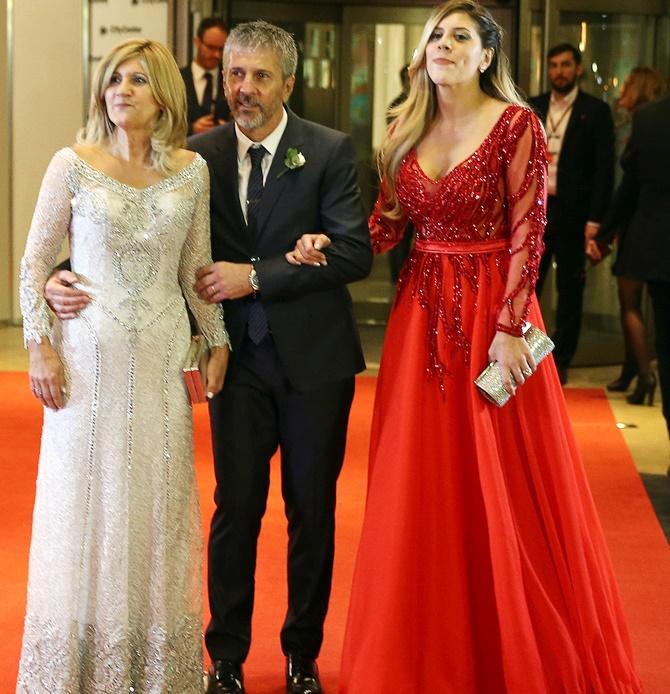 IMAGE: Argentine soccer player Lionel Messi's parents Jorge and Celia and his sister Maria Sol. Photograph: Marcos Brindicci/Reuters