Newly-crowned European club football champions Real Madrid took their Champions League victory celebrations on to the streets of Madrid.
Barely 12 hours after claiming their 11th Champions League title after beating Atletico Madrid 5-3 in penalties at San Siro stadium on Saturday, the team assembled at the iconic Cibeles Square in Madrid, joining scores of fans in the celebrations.
Rediff.com gives you a peak into Real's big 'street party', held on Sunday.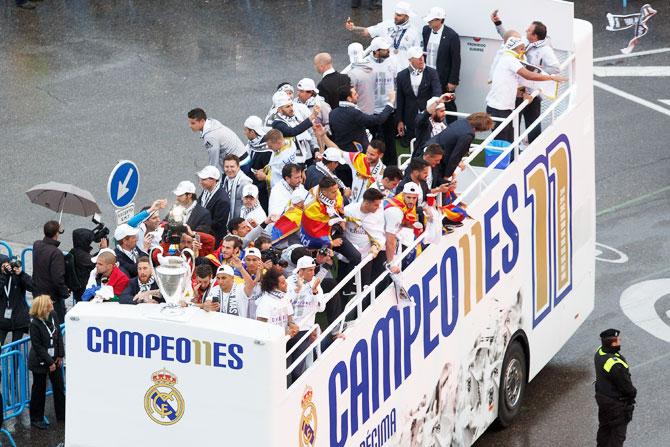 IMAGE: Real Madrid CF players celebrate with their fans at Cibeles Square after winning the Uefa Champions League Final match against Club Atletico de Madrid on Saturday. Photograph: Blazquez Dominguez/Getty Images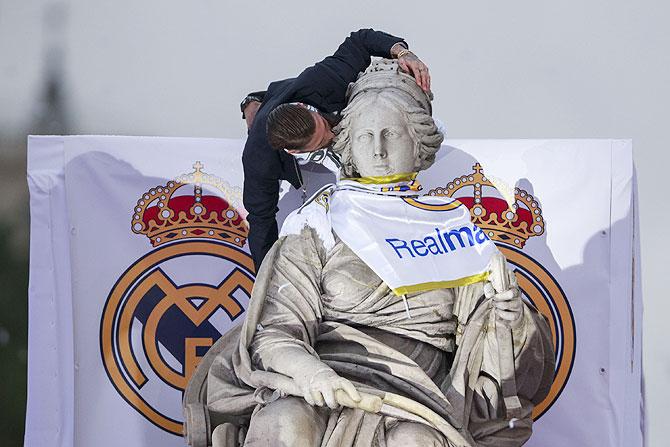 IMAGE: Real Madrid captain Sergio Ramos kisses the Cibeles statue. Photograph: Getty Images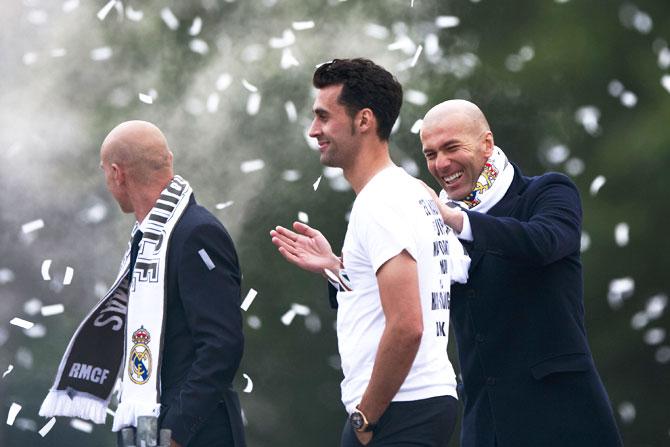 IMAGE: Head coach Zinedine Zidane (right) jokes with Alvaro Arbeloa (2nd from right) during their team celebrations at Cibeles Square. Photograph: Gonzalo Arroyo Moreno/Getty Images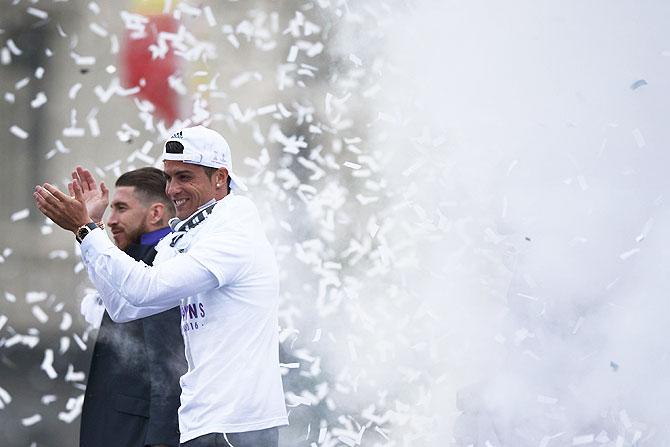 IMAGE: Cristiano Ronaldo (right) and captain Sergio Ramos (left) during the celebrations. Photograph: Gonzalo Arroyo Moreno/Getty Images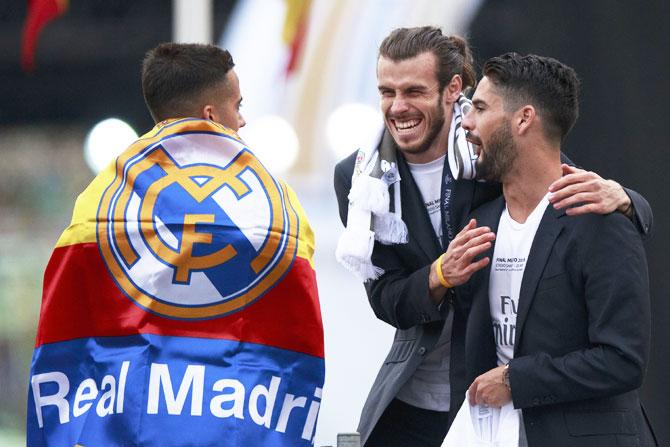 IMAGE: Gareth Bale (2nd from left) and teammates Isco (right) and Lucas Vazquez (left) share a laugh. Photograph: Gonzalo Arroyo Moreno/Getty Images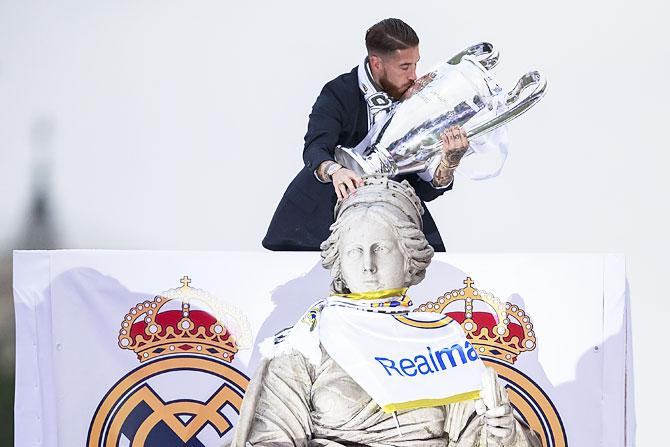 IMAGE: Real Madrid captain Sergio Ramos kisses the trophy in front of the Cibeles statue. Photograph: Gonzalo Arroyo Moreno/Getty Images