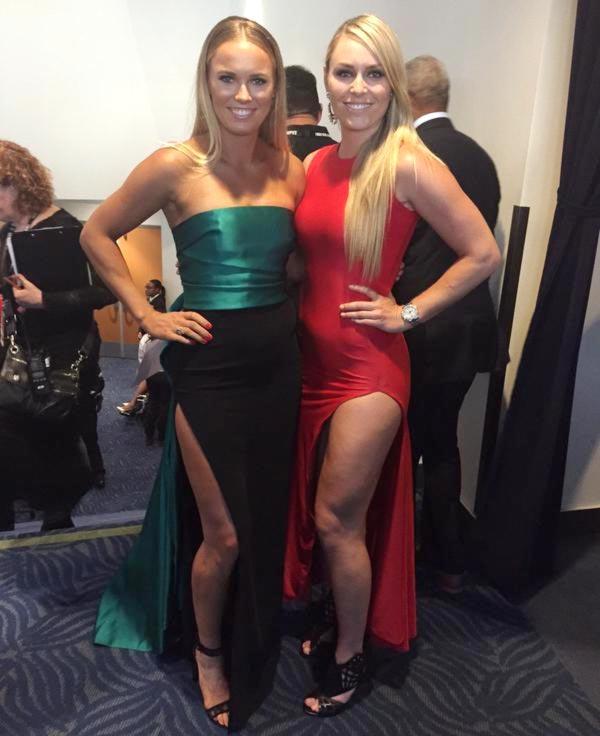 Image: Caroline Wozniacki (left) with skier Lindsey Vonn at the 2015 ESPY Awards, at Microsoft Theater in Los Angeles, California. Photograph: Twitter.
Barcelona's star footballer Lionel Messi was named 'Best International Athlete', while Serena Williams and Novak Djokovic, who recently won the singles titles at Wimbledon, were named 'Best male and female tennis players' respectively at the 2015 ESPY Awards, in California, on Wednesday night.
The ESPY Awards, which began in 1993, is the short form for Excellence in Sports Performance Yearly Award and recognises individual and team athletic achievements and other sports-related performances during the calendar year.

Stephen Curry of the Golden State Warriors in the NBA claimed the coveted title of 'Best Male Athlete' at the ESPYS, having led the Warriors to their first NBA championship since 1975.

UFC champion Ronda Rousey was named 'Best Female Athlete' ahead of Serena, skier Lindsey Vonn and Connecticut's three-time NCAA champion Breanna Stewart.

Rousey (11-0) registered a 14-second submission win against Cat Zingano at UFC 184 in February, which was the quickest finish ever in a UFC title fight.

She was also awarded the 'Best Fighter ESPY', beating stiff competition from boxing champion Floyd Mayweather despite his famous victory over Manny Pacquiao in May.

Serena, who won the ladies singles title at Wimbledon recently, was named 'Best Female Tennis Player' for the seventh time in her career; her previous wins were in 2003, 2004, 2009, 2010, 2011 and 2013.

Djokovic, who also triumphed at Wimbledon, was named 'Best Male Tennis Player'.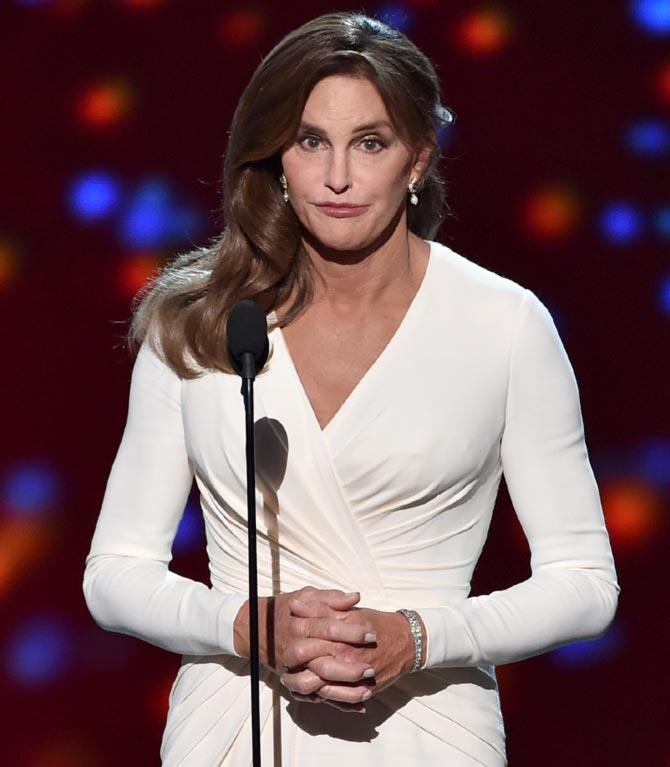 Caitlyn Jenner gives a speech after being conferred the Arthur Ashe Courage Award. Photograph: Kevin Winter/Getty Images.
Among the other major awards of the night, Argentina and Barcelona forward Messi was honoured with the 'Best International Athlete' award.

The US women's national soccer team, which recently won the World Cup, bagged the ESPY for 'Best Team'.

Former Olympic gold medalist Caitlyn Jenner, who came out as transgender this year, called for respect and acceptance of other transgender people after being honoured at the ESPY Award ceremony.

The 65-year-old, who as Bruce Jenner took gold at the 1976 Olympics in the decathlon, received the Arthur Ashe Courage Award, named after the late United States tennis star, and presented to "individuals whose contributions transcend sports".

Caitlyn's two daughters -- Kendal and Kylie Jenner -- were in attendance.

Fan voting for the 23rd annual ESPYs was done online and included performances from the past 12 months.
Check out some of the red carpet images: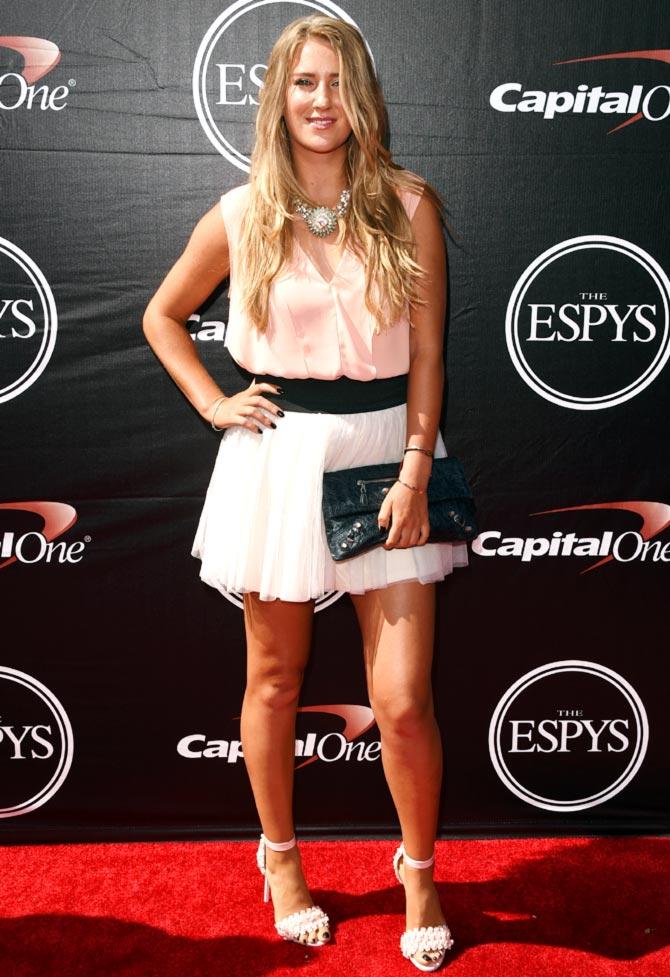 Belarus tennis player Victoria Azarenka.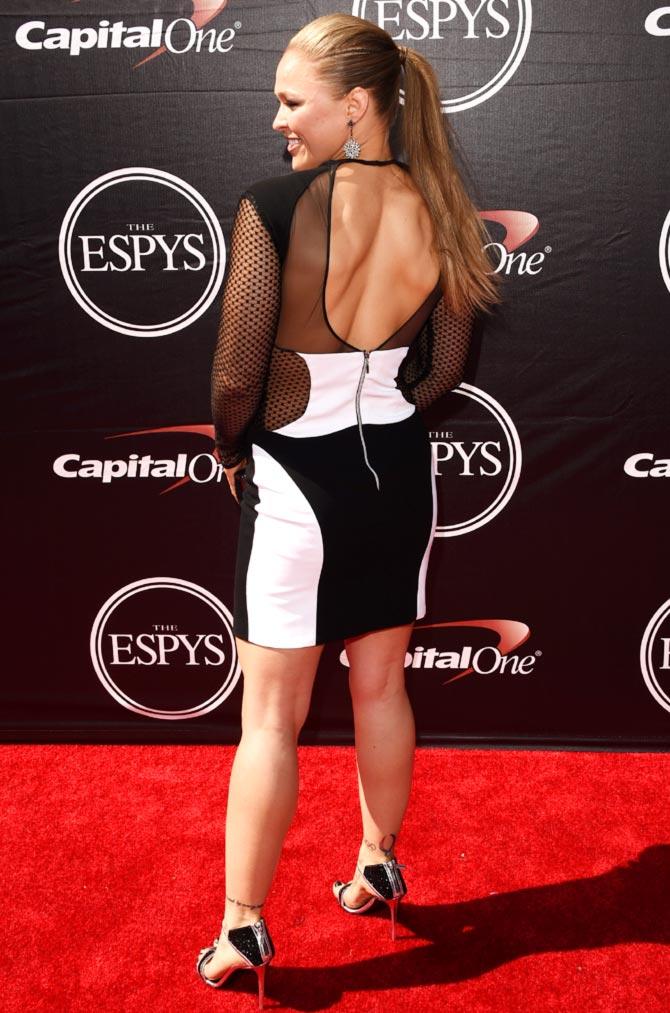 Mixed Martial Arts fighter Ronda Rousey poses on the red carpet.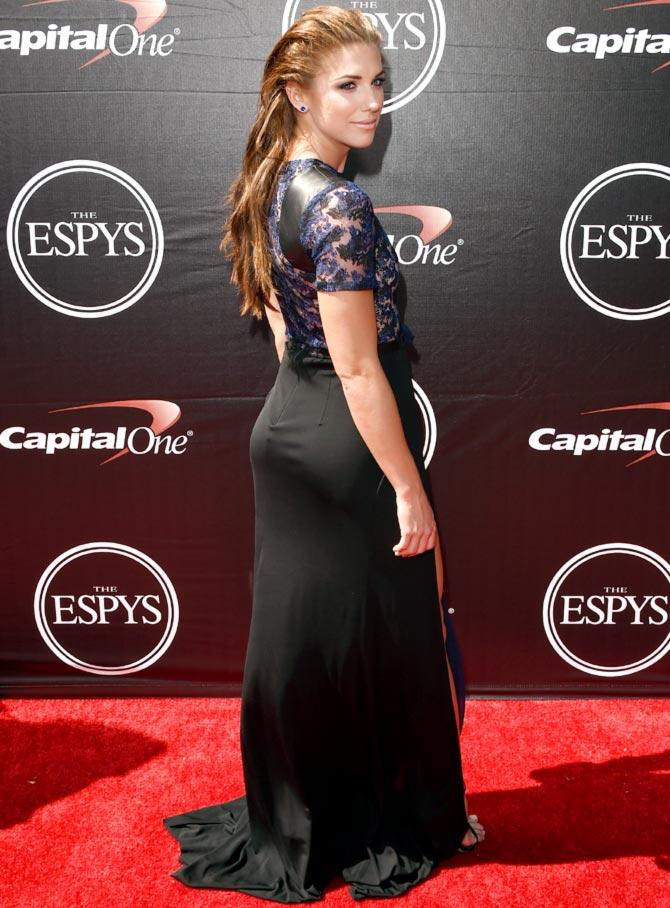 US Soccer player Alex Morgan poses for photographers.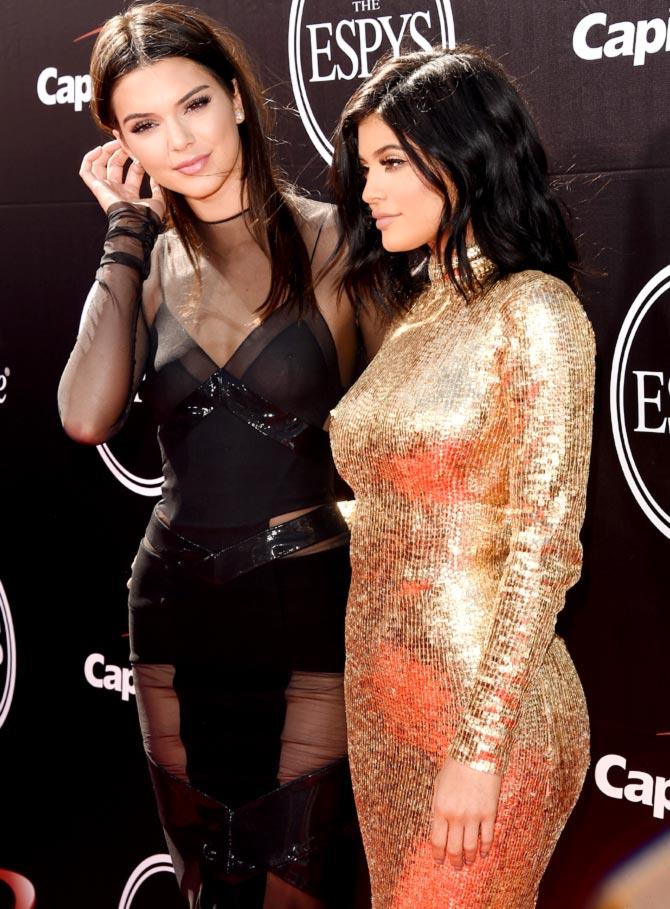 Keeping up with Kardashians -- Kendal and Kylie Jenner in attendance.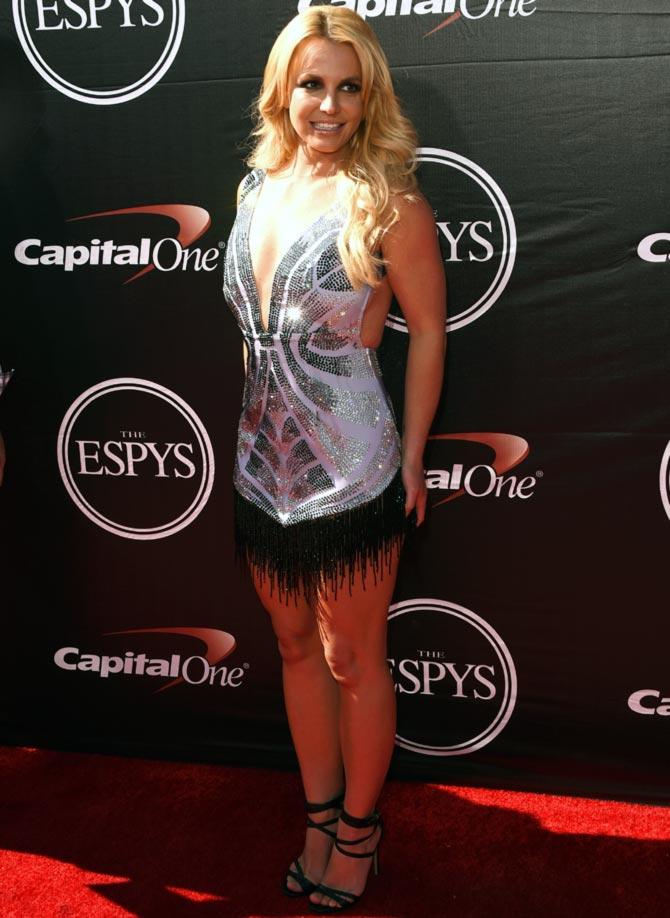 American singer Britney Spears.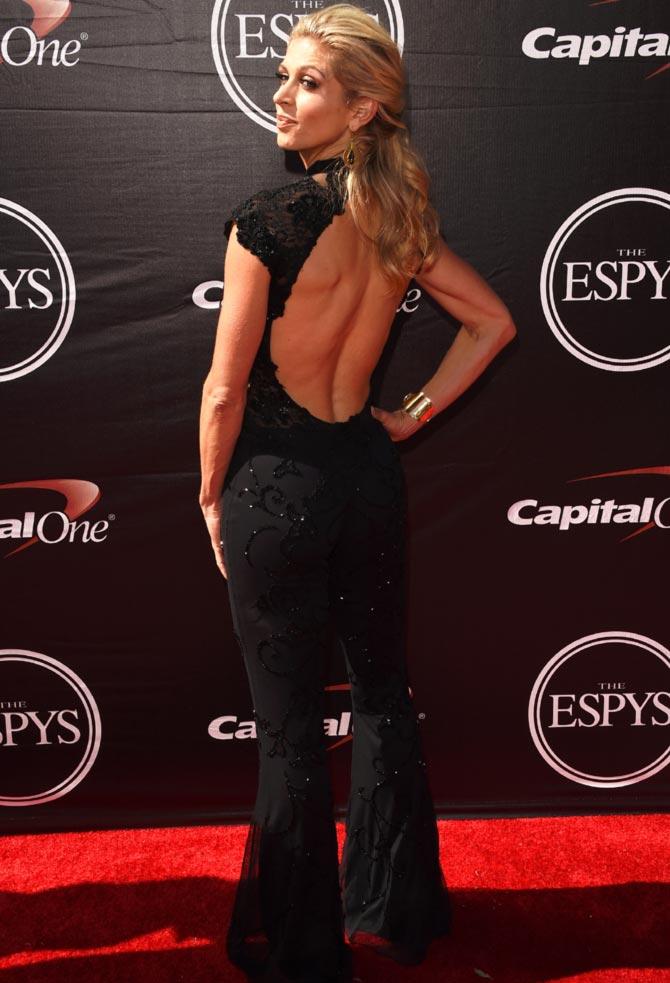 Track and field athlete Maggie Vessey poses on the red carpet.