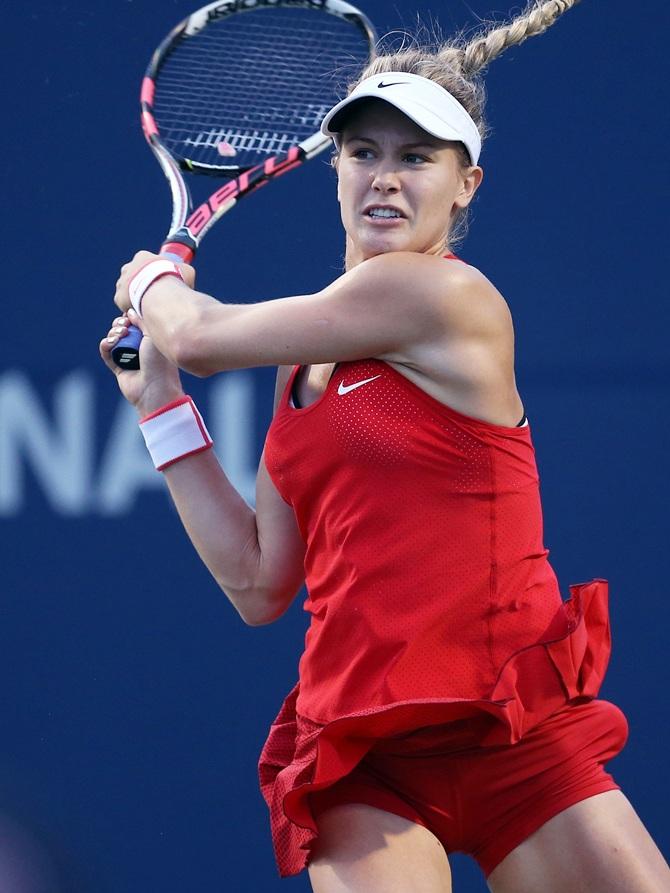 Eugenie Bouchard. Photograph: Vaughn Ridley/Getty Images
Eugenie Bouchard was hailed as the new face of women's tennis just 12 months ago but the Canadian's downward spiral continued.
Bouchard has been struggling to back it up, losing her opening match at Roland Garros after numerous first round losses.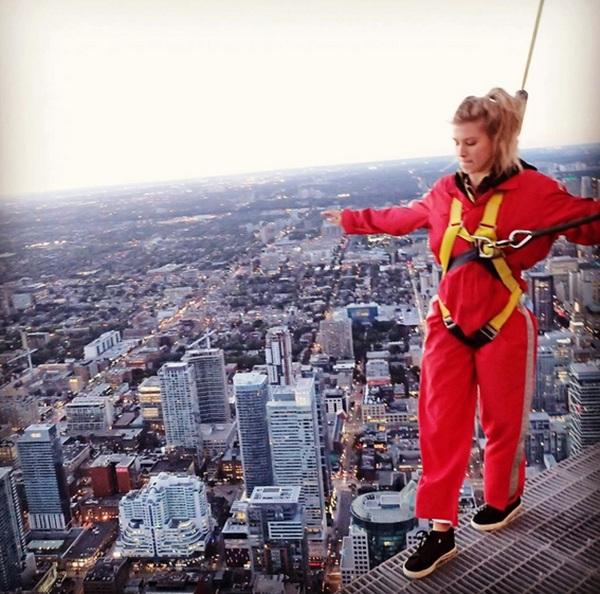 Eugenie Bouchard. Photograph: Twitter
Her mediocre run continued with a humbling 6-0, 5-7, 6-2 loss to Swiss Belinda Bencic in the opening round of the Rogers Cup.
But the Canadian beauty has not been letting it bring her down in her spare time and tried to forget her poor results on the court.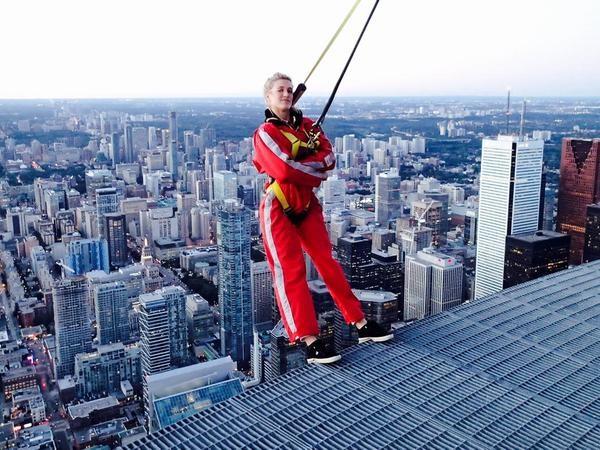 The 21-year-old posted pictures on her social media accounts of her walking the ledge of the CN Tower (533 meters) in Ontario.
She was also seen leaning perilously over the edge, of course, she was tied to a safety hook. She wrote on her Twitter handle, "To be almost suspended in the air from the CN Tower ... why not! I'm working on the balance ..."