PHEW! What a decade of glorious sporting events we have witnessed. Sportsmen falling from grace, India winning the ICC Cricket Cup in 2011 and then coming up short in the following two editions, the death of boxing legend Muhammad Ali, PV Sindhu winning an Olympic silver at the Rio Games.
Here are some big moments in sport from 2010-2019.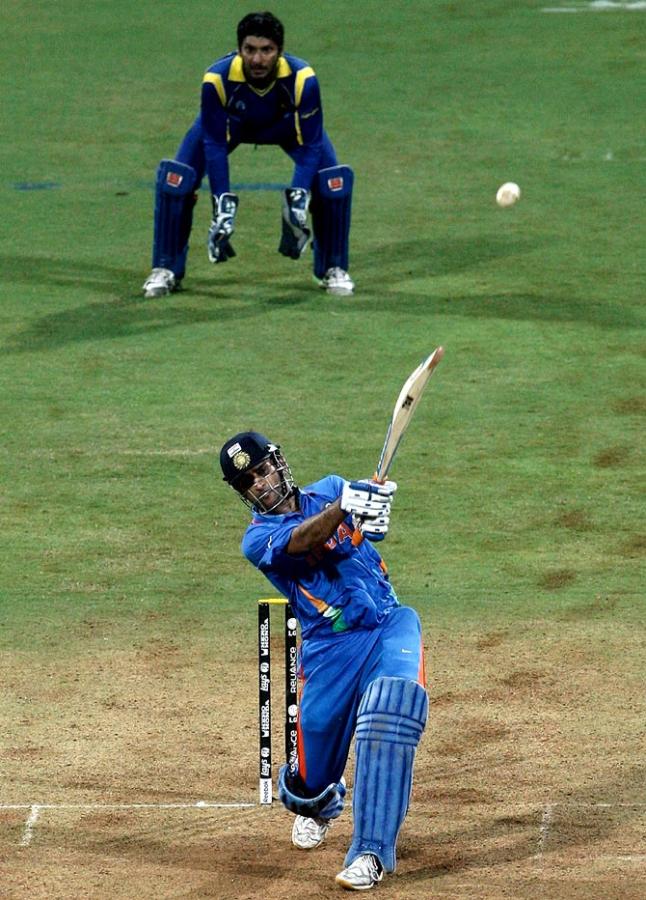 ---
Cricket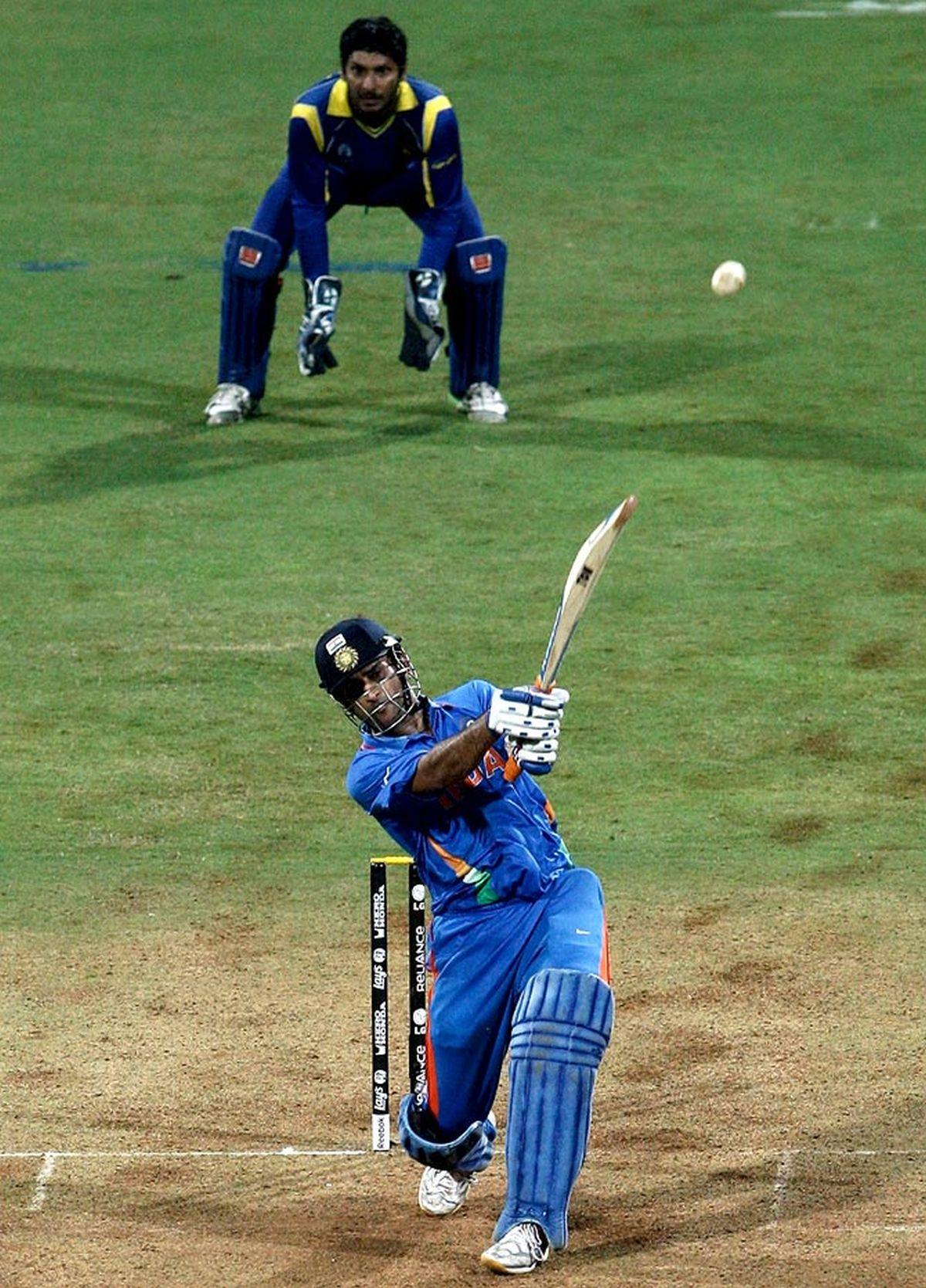 Sri Lanka captain Kumar Sangakkara watches as India captain Mahendra Singh Dhoni hits bowler Nuwan Kulasekara over long-on for a six to seal victory in the World Cup final at the Wankhede stadium in Mumbai on April 11, 2011.
The victory gave India its second world title -- 28 years after Kapil's Devils scored that famous, albeit unexpected, win in England -- and exorcised the ghosts of the Caribbean debacle in 2007.
It also made up for the disappointment of having come up second best to the all-conquering Australians in the 2003 final.
IZOD IndyCar World Championship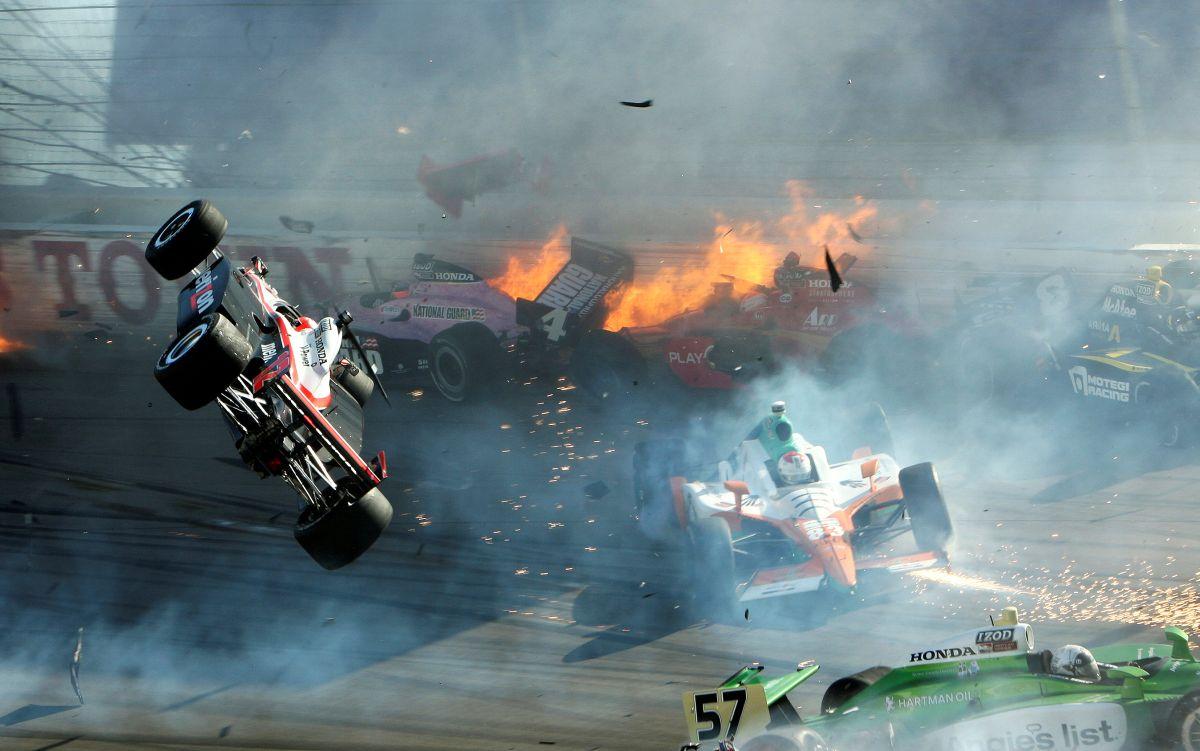 The race car of driver Will Power (left) goes airborne during the IZOD IndyCar World Championship race at the Las Vegas Motor Speedway in Las Vegas, Nevada, U.S., October 16, 2011.
The father-of-two, Wheldon died when his open-cockpit car became airborne during a 15-car pileup at the IndyCar season finale and slammed into a post holding the catch fencing sustaining a "non-survivable" head injury.
Photograph: REUTERS/Barry Ambrose /File
London 2012 Olympic Games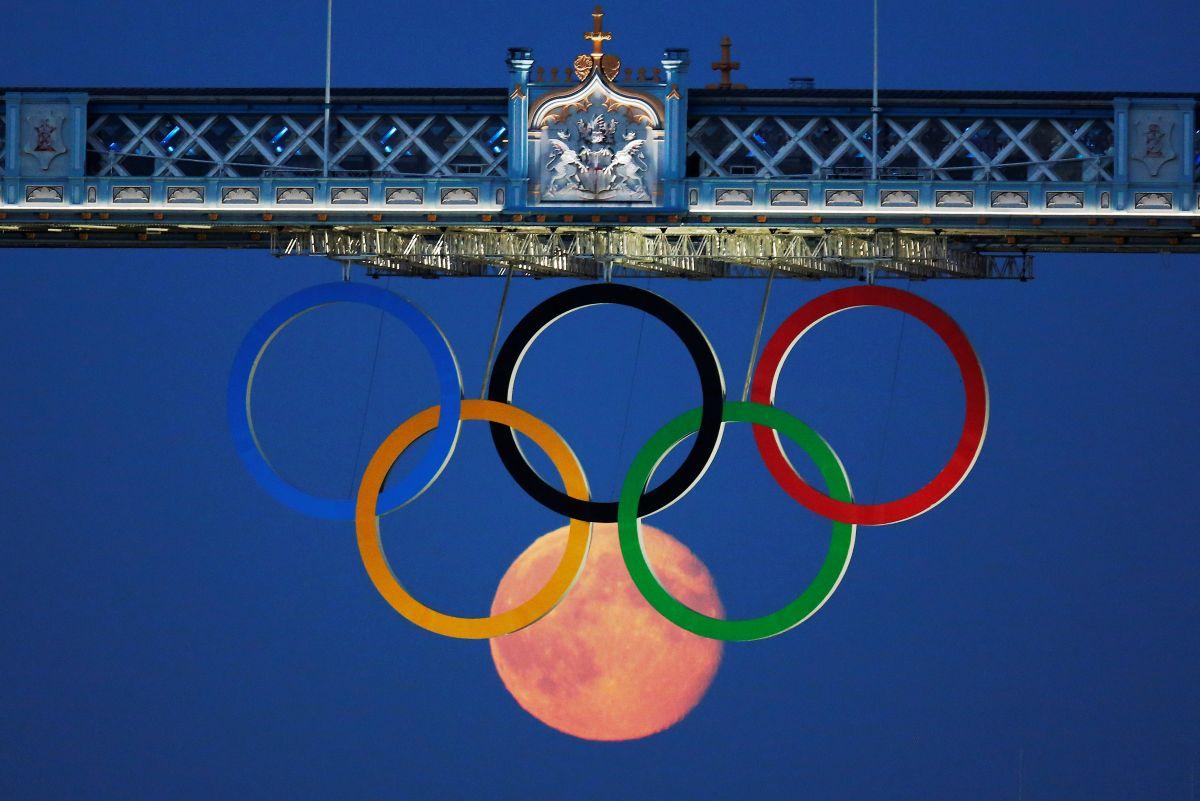 The full moon rises through the Olympic Rings hanging beneath Tower Bridge during the London 2012 Olympic Games in Britain, August 3, 2012. More than a billion people tuned into the 16-day spectacle that saw Usain Bolt among other athletes across disciplines, stamp their authority.
While the opening ceremony had a James Bond theme, Paul McCartney in action and an explosion of fireworks against the London skyline after Queen Elizabeth II declared the Games open, the close paid tribute to UK music, culture and fashion.
Photograph: REUTERS/Luke MacGregor/File Photo
FIFA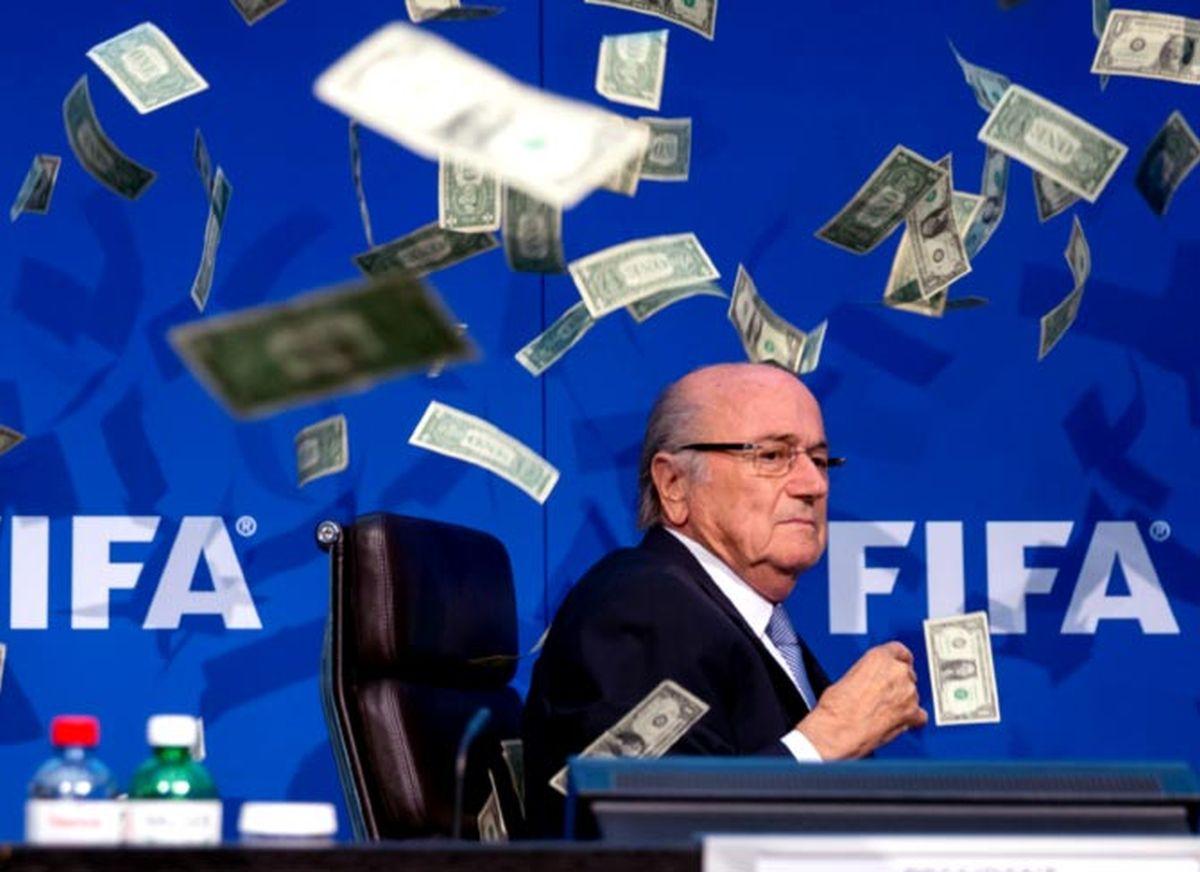 British comedian known as Lee Nelson (unseen), whose real name is Simon Brodkin, throws banknotes at FIFA President Sepp Blatter as he arrives for a news conference after the Extraordinary FIFA Executive Committee Meeting at the FIFA headquarters in Zurich, Switzerland on July 20, 2015.
A huge corruption scandal was unearthed in May 2015 when 14 soccer officials and sports marketing executives were indicted in the United States on bribery, money laundering and wire fraud charges. In FIFA's executive committee meeting in Zurich, Blatter had announced that he would step down following an FBI investigation and separate probes by Swiss authorities into the bidding for the 2018 and 2022 World Cups.
He was eventually banned by FIFA's appeal committee. Blatter and then UEFA chief Platini were banned over a payment of 2 million Swiss francs ($2.03 million) made to the Frenchman in 2011 by FIFA with Blatter's approval for work done a decade earlier.
Picture taken July 20, 2015. REUTERS/Arnd Wiegmann/File Photo
P V Sindhu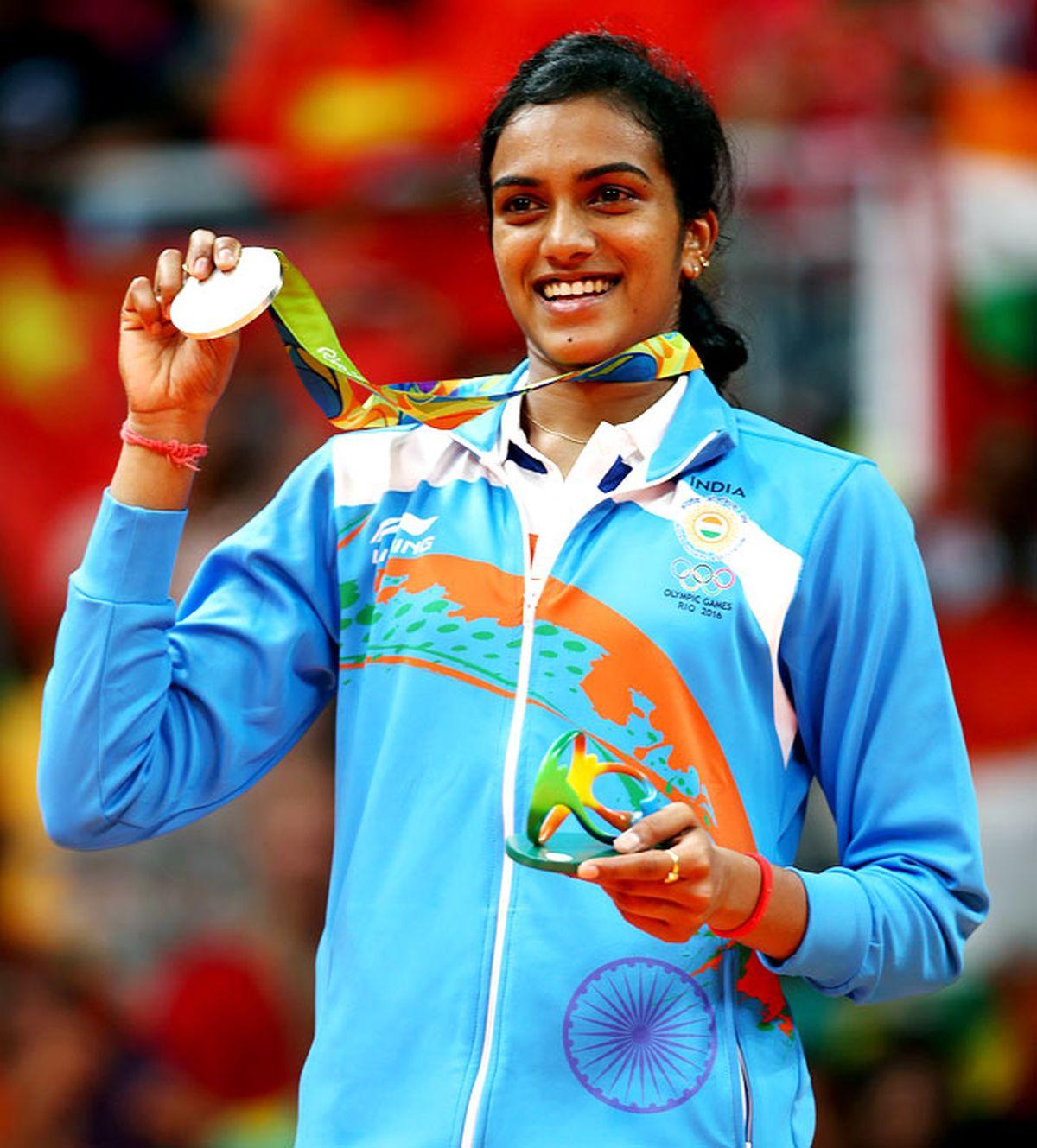 P V Sindhu, at 21, became the youngest Indian to win an Olympic medal after bagging a silver, something never achieved in badminton.
Carolina Marin overhauled a brave Pusarla Sindhu in the women's singles final on Friday to win Spain's first badminton title and crush India's hopes of a maiden gold medal in the discipline at the Rio Olympics.
Silver medallist PV Sindhu celebrates during the medal ceremony after the Women's Singles Badminton competition on Day 14 of the Rio 2016 Olympic Games. Photograph: PTI
Australian Open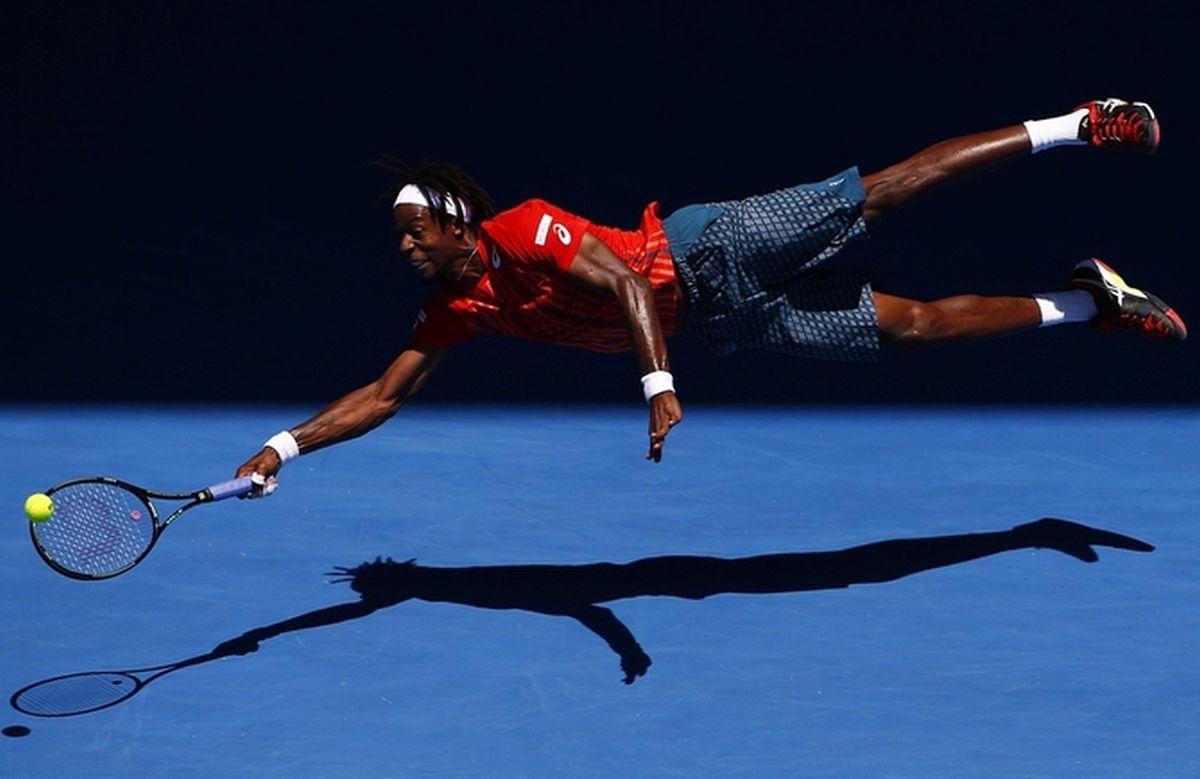 France's Gael Monfils dives for a shot during his fourth round match against Russia's Andrey Kuznetsov at the Australian Open tennis tournament at Melbourne Park, Australia on January 25, 2016. Monfils had won the match 7-5, 3-6, 6-3, 7-6 (7-4).
Photograph: Jason O'Brien/Reuters
Pistorius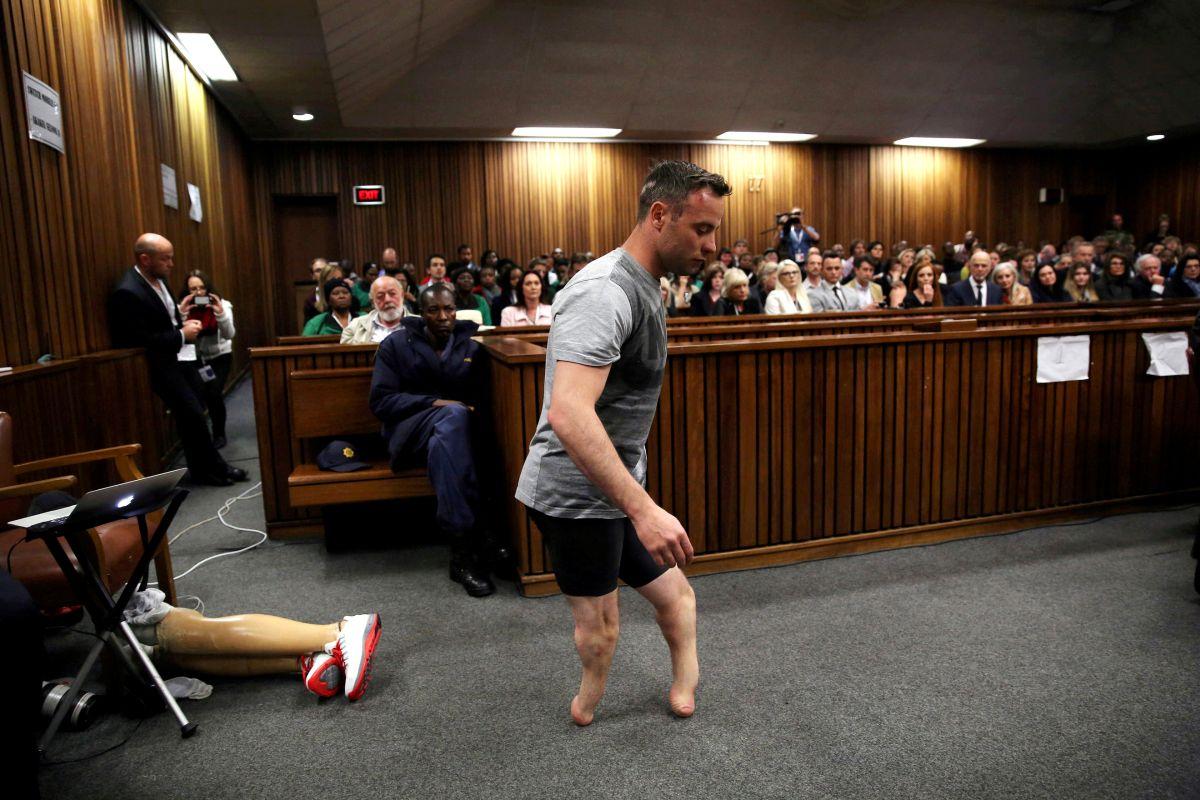 Paralympic gold medallist Oscar Pistorius walks across the courtroom without his prosthetic legs during the third day of the re-sentencing hearing for the 2013 murder of his girlfriend Reeva Steenkamp, at Pretoria High Court, South Africa on June 15, 2016. Pistorius shot dead Steenkamp in on Valentine's Day in 2013 when he fired four times through the locked door of his bedroom toilet, later saying he thought she was an intruder.
Photograph: REUTERS/Siphiwe Sibeko/File Photo
Rio Olympic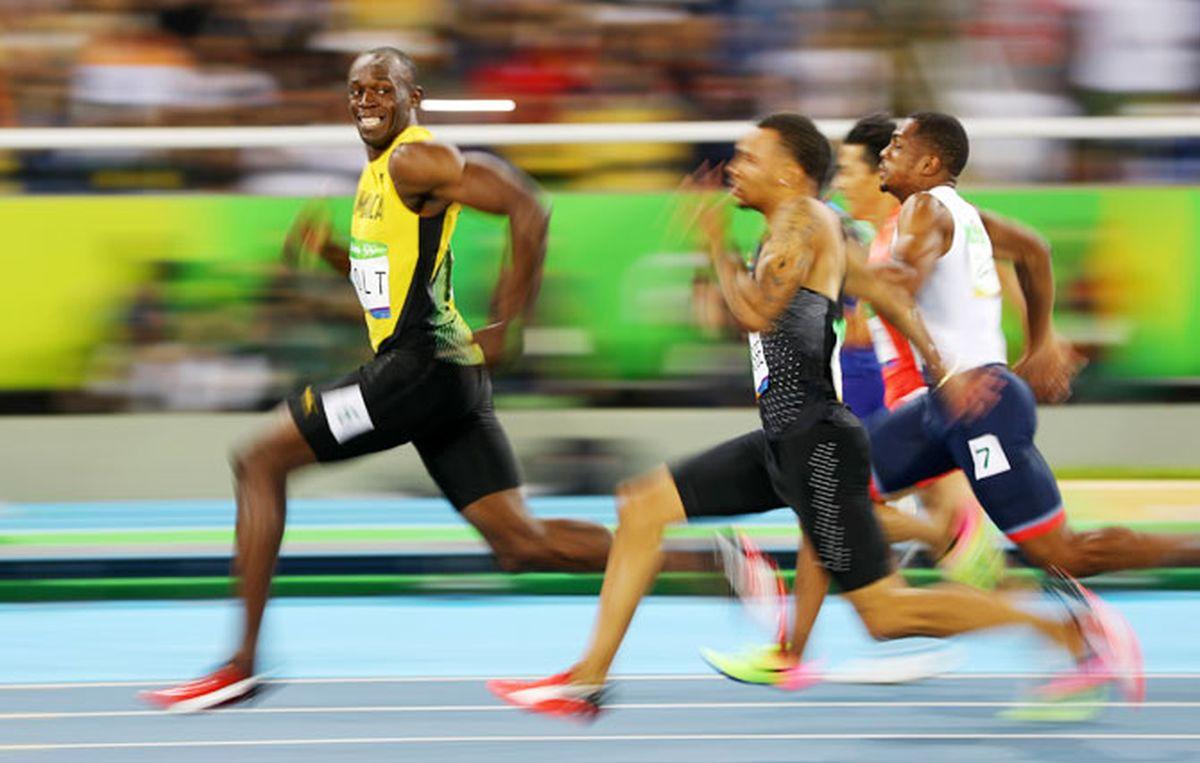 Usain Bolt of Jamaica looks at Andre De Grasse of Canada as they compete in the 2016 Rio Olympics, Men's 100m Semifinals at the Olympic Stadium in Rio de Janeiro, Brazil on August 14, 2016. Later in the final, Bolt had a predictably terrible start but came from behind to run it in in 9.81 seconds, overhauling drugs cheat Justin Gatlin, of the USA, who clocked 9.89, in the dying metres. Canada's Andre de Grasse clinched the bronze medal in a personal best 9.91.
Photograph: Kai Pfaffenbach/Reuters
Beach Volleyball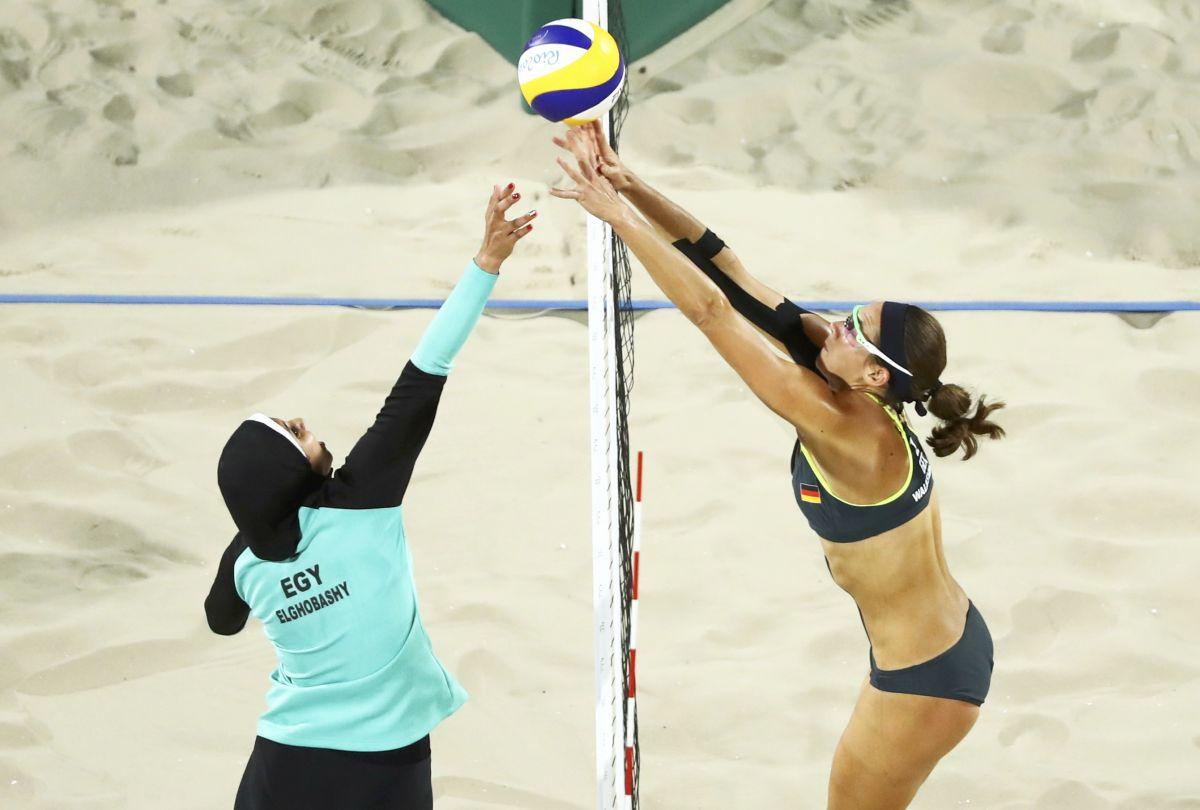 Doaa Elghobashy of Egypt and Kira Walkenhorst of Germany compete in the 2016 Rio Olympics Beach Volleyball Women's Preliminary in Rio de Janeiro, Brazil, August 8, 2016. The outfit of Elghobashy, who was covered from her head to her ankles, was in stark contrast to her German rival Walkenhorst who stuck to the sport's traditional two-piece outfit for the clash. Although the International Volleyball Federation used to have standards regulating the size of uniforms, those were loosened heading into the London 2012 Olympics to allow full sleeves and leggings.
Photograph: Lucy Nicholson/Reuters
soccer World Cup Final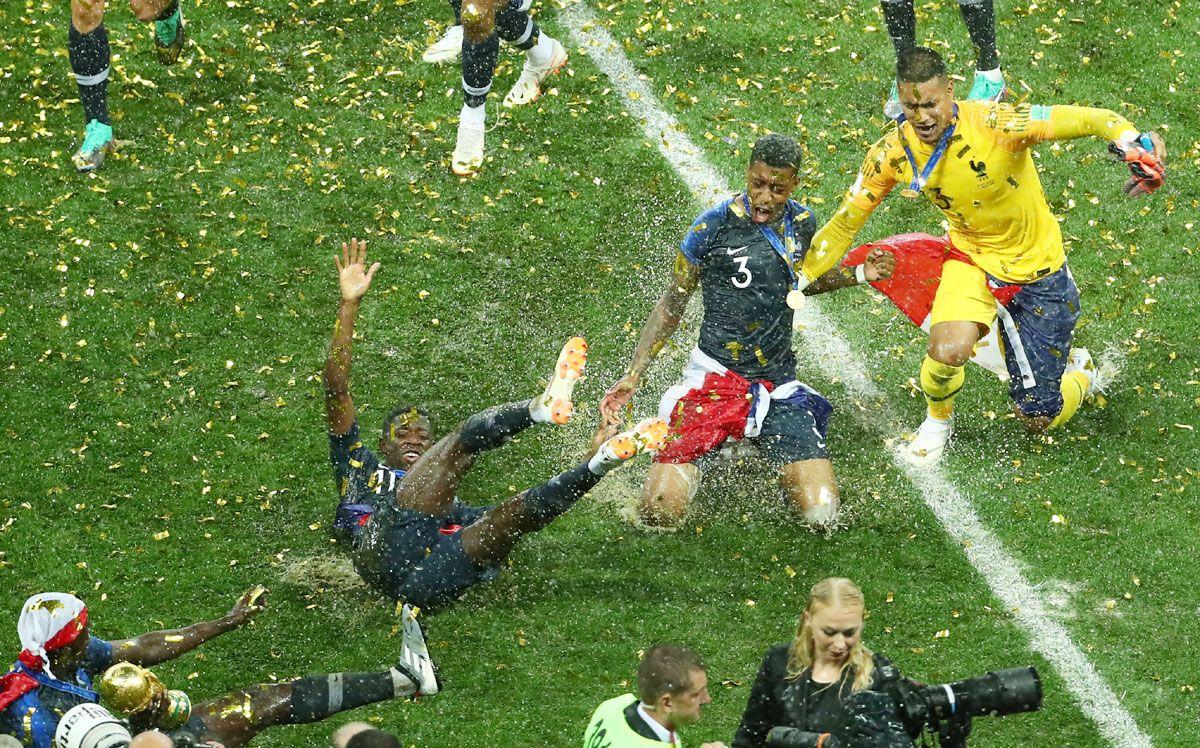 France's Ousmane Dembele, Presnel Kimpembe and Alphonse Areola celebrate winning the World Cup in the soccer World Cup Final match against Croatia at the Luzhniki Stadium, Moscow, Russia, July 15, 2018. Picture taken July 15, 2018.
France beat Croatia to win their first World Cup title in 20 years.
Photograph: Michael Dalder/File Photo/Reuters
UEFA Champions League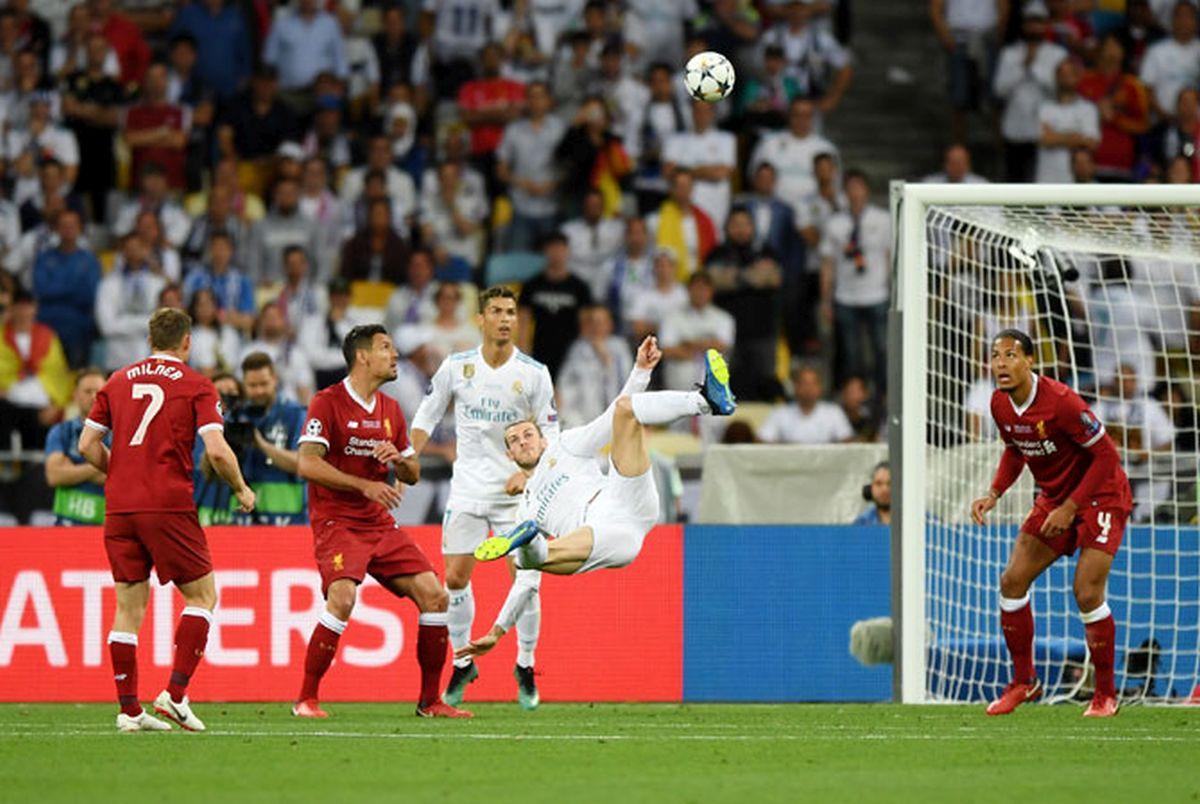 Gareth Bale of Real Madrid shoots and scores his side's second goal during the UEFA Champions League Final between Real Madrid and Liverpool at NSC Olimpiyskiy Stadium on May 26, 2018 in Kiev, Ukraine.
Gareth Bale came off the bench and scored two scorchers to help Real Madrid beat Liverpool 3-1 and defend the UEFA Champions League title in Kiev on Saturday.
Karim Benzema scored the opener in the 51st minute for Real and Liverpool equalised 2 minutes later through Sadio Mane off a corner.
This is Real Madrid's third consecutive Champions League title.
Bale replaced Isco on the hour and connected with an outrageous overhead acrobatic effort in the 64th minute to put Real back in front.
The Welshman sealed a record-extending 13th European Cup title for Real with seven minutes left as a dreadful mistake from Liverpool keeper Loris Karius allowed his long-range shot to find the net.
Real Madrid's Gareth Bale scores off an overhead kick to put Real back in the lead.
Photograph: Shaun Botterill/Getty Images
FIFA World Cup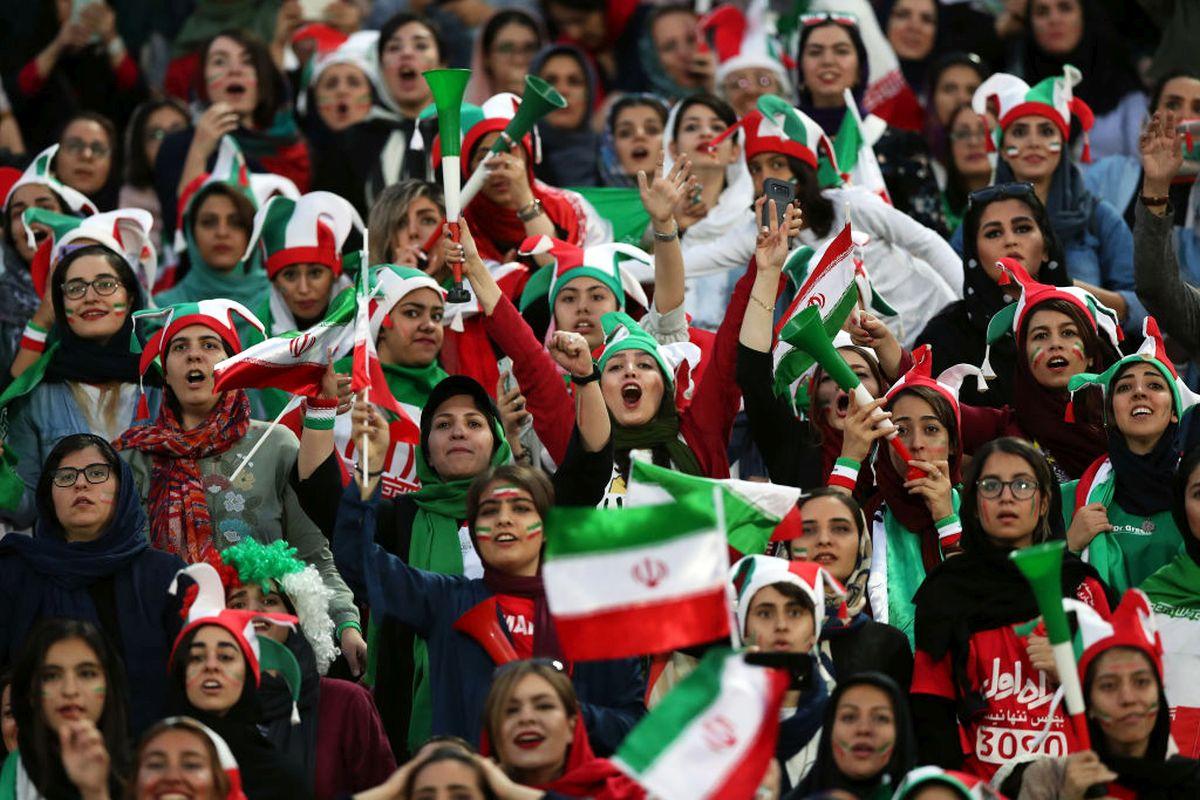 TEHRAN, IRAN - OCTOBER 10: Iranian Women's fans react during the FIFA World Cup Qualifier match between Iran and Cambodia at Azadi Stadium on October 10, 2019 in Tehran, Iran. (Photo by /Getty Images)
Iranian women attend first soccer match in 40 years
Iranian women watched the country's national soccer team for the first time in 40 years on Thursday, celebrating their long-awaited access to the national stadium but also paying tribute to the 'Blue Girl' fan who died last month.
Waving flags, blowing vuvuzela plastic horns and displaying the team colours of red, green and white, over 3,000 women watched from a special women-only section in the Azadi Stadium in Tehran.
Women have been banned from watching men's games in Iran since shortly after the 1979 Islamic revolution with only a few exceptions made for small groups on rare occasions.
But under pressure from world soccer's governing body FIFA and women's rights campaigners, Iranian authorities earmarked tickets for women to watch Thursday's game.
FIFA had sent a delegation to Tehran to ensure that women were allowed to attend the game following the death last month of Sahar Khodayari, who set herself on fire to protest against her arrest for trying to get into a match.
Video footage of the crowd at Thursday's match, posted on twitter, showed some supporters chanting "Blue Girl, Blue Girl". Other video showed supporters chanting "FIFA, Thank You".
Photograph: Amin M. Jamali/Getty Images
NFL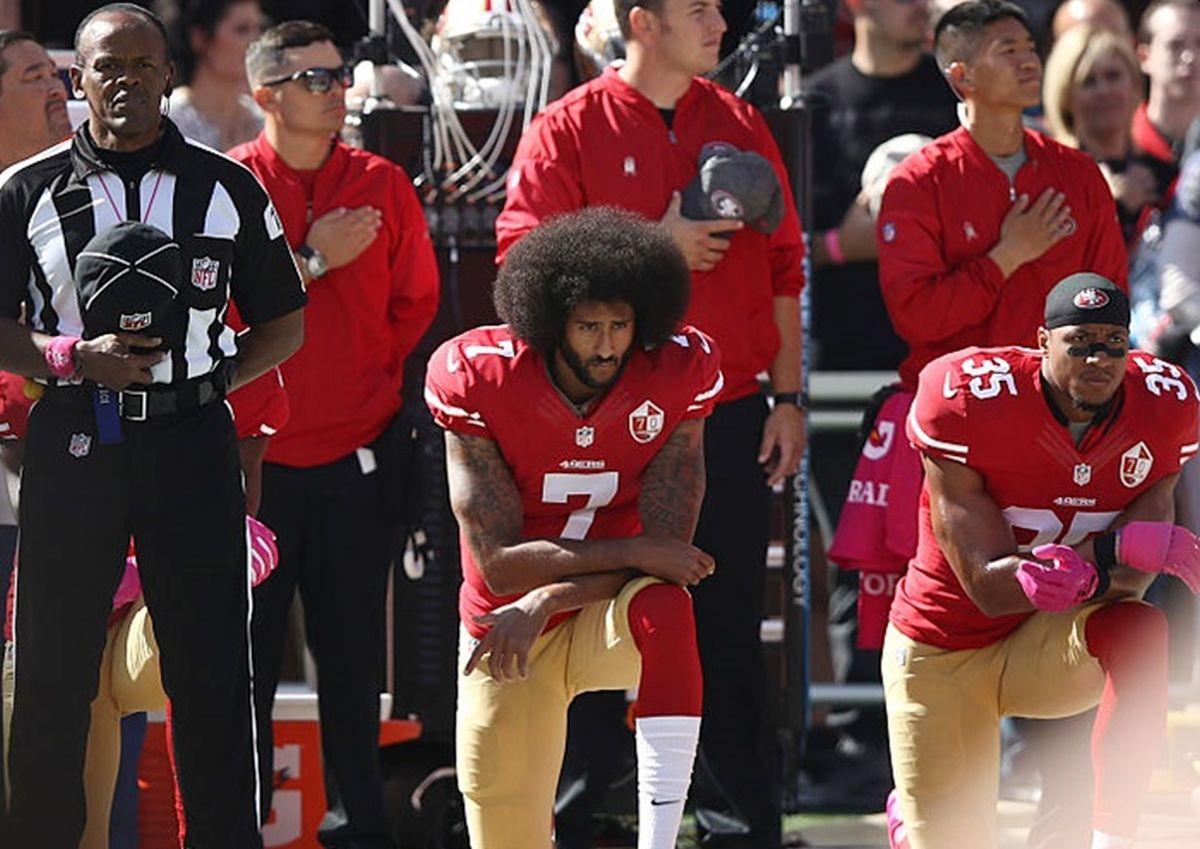 IMAGE: Eric Reid, right, and Colin Kaepernick, centre, of the San Francisco 49ers kneel in protest of racism during the national anthem prior to their NFL game on September 27, 2017.
The form of protest began in 2016 when then San Francisco 49ers quarterback Colin Kaepernick put one knee to the ground during pre-game renditions of the "Star Spangled Banner." Several players have since made similar gestures of protest before games.
Kaepernick initially started his protests last year by sitting during the anthem but when critics said it was a sign of disrespect, he instead took to kneeling.
At a political rally in Alabama on Friday, Trump suggested any protesting football player was a "son of a bitch" and should lose his job.
National Football League players sat out, knelt and linked arms during pre-game national anthems played across the country and in London on Sunday, hours after U.S. President Donald Trump called on fans to boycott teams that do not discipline players who protest.
In the first few games since Trump stepped up his criticism of NFL players, dozens of players and coaches of teams including the Baltimore Ravens, Jacksonville Jaguars, Philadelphia Eagles and Miami Dolphins did not stand for the anthem and took a knee, a gesture that began last year as a protest over police treatment of African-Americans and other minorities.
The defiant moves came in response to a series of comments made by Trump over the weekend criticizing players who refuse to stand for the national anthem.
"If NFL fans refuse to go to games until players stop disrespecting our Flag & Country, you will see change take place fast," Trump wrote on Sunday morning on Twitter. "Fire or suspend!"
Kaepernick will be one of several faces for a campaign marking the 30th anniversary of Nike's "Just Do It" slogan. He has been sponsored by Nike since 2011 but has reportedly negotiated a new deal with the US brand that will include a signature shoe and apparel.
Photograph: Ezra Shaw/Getty Images
Rio Olympic Velodrome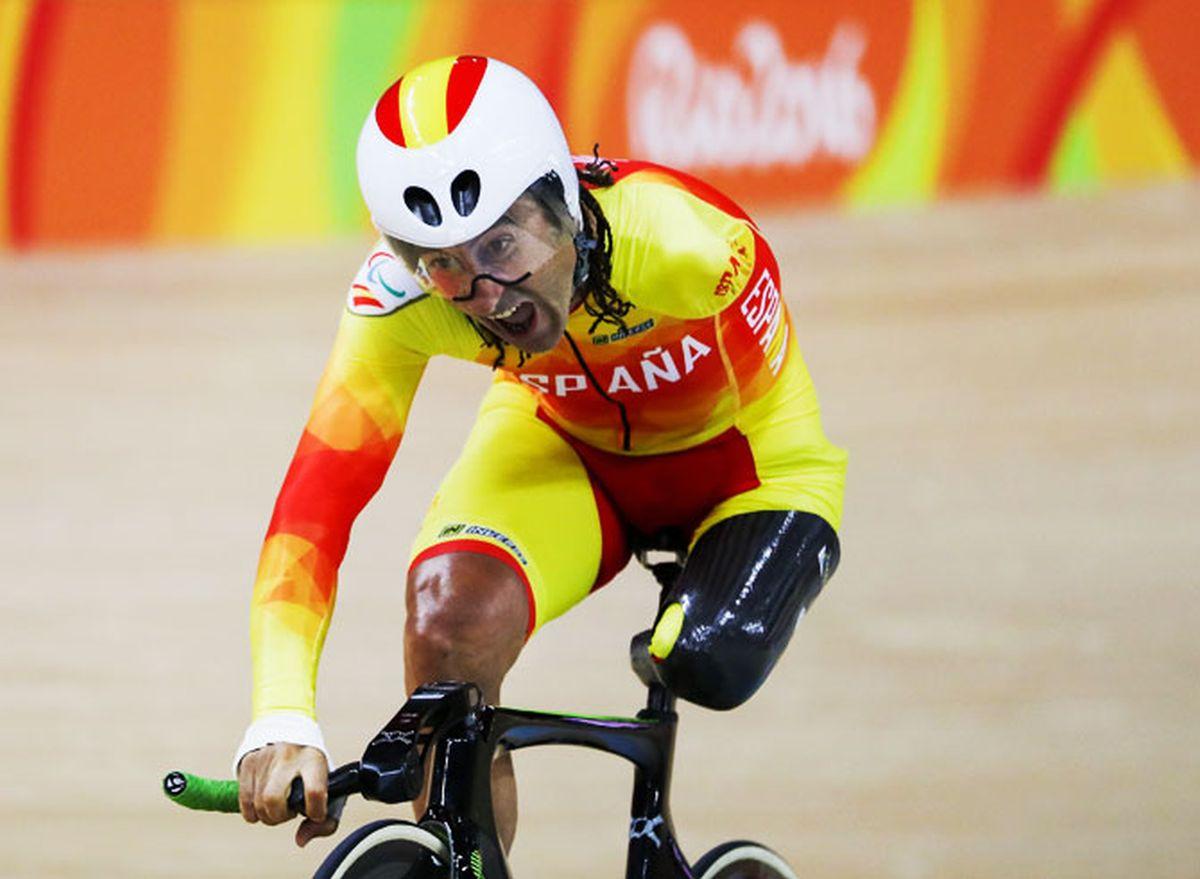 IMAGE: Spain's Juan Jose Mendez Fernandez competes in the Men's 3km Pursuit C1 Individual Pursuit Qualifying on Day 2 of the Rio 2016 Paralympics at Rio Olympic Velodrome in Rio de Janeiro, on September 9.
The Paralympic Games is a quadrennial multi-sport event, involving athletes with range of disabilities that include impaired muscle power, impaired passive range of movement, limb deficiency, leg length difference, vision impairment.
At the 2016 Paralympic Games in Rio de Janeiro, that featured 23 Paralympic sports and 528 events, over the course of 11 days, saw 225 medals won by women, 265 claimed by men and 38 taken in mixed medal events.
With 107 gold, 81 silver and 51 bronze, China led the medals table at the Rio Paralympic Games, followed by Great Britain with 64 gold, 39 silver and 44 bronze medals.
Meanwhile, India, who had sent 19 athletes to the Games, finished at 43 in the medals tally, having won 2 gold, 1 silver and 1 bronze medal.
Photograph: Buda Mendes/Getty Images
Muhammad Ali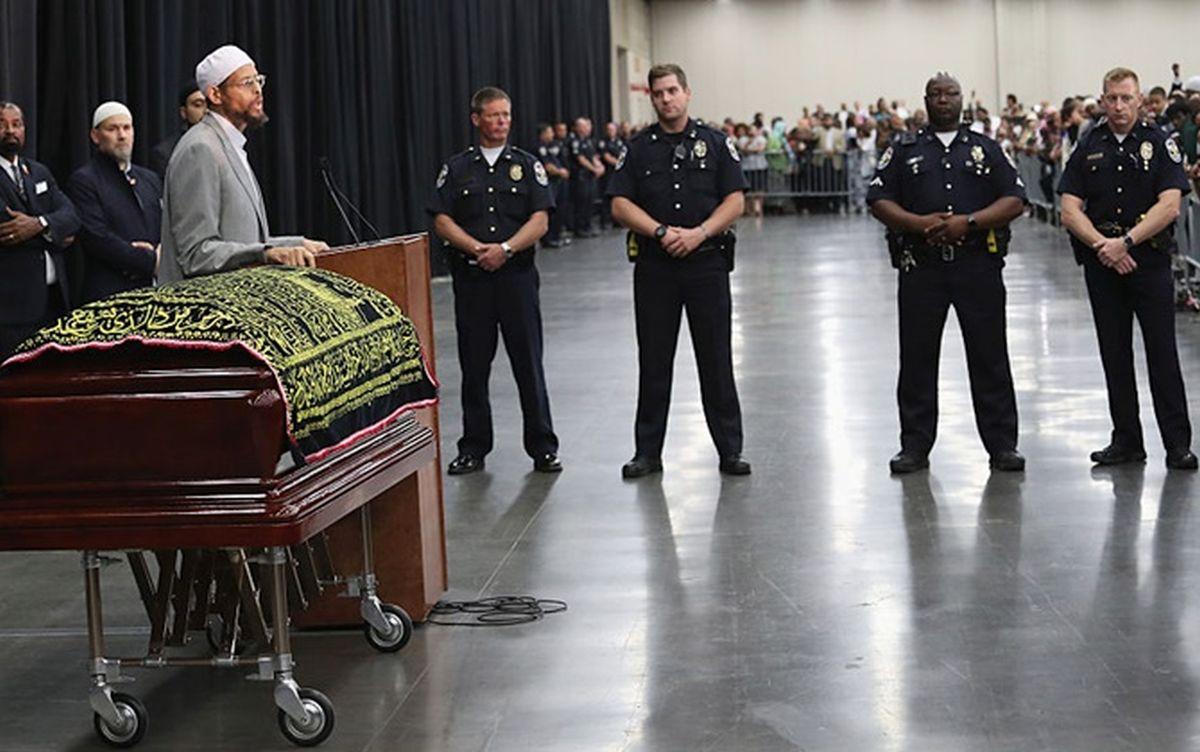 IMAGE: Police stand guard during an Islamic prayer service for Muhammad Ali. The jenazah service was held for the four-time world heavyweight boxing champion, who died on June 3 at age 74. A procession and memorial service are scheduled for Friday.
A Muslim funeral for Muhammad Ali on Thursday drew thousands of admirers to the boxer's hometown of Louisville, Kentucky, where mourners prayed over the body of a man who battled in the ring and sought peace outside it.
An estimated 14,000 people, representing many races and creeds, attended the jenazah, or "funeral" in Arabic, where he was repeatedly feted as "the people's champion."
Ali, a three-time heavyweight champion known for his showmanship, political activism and devotion to humanitarian causes, died on Friday of septic shock in an Arizona hospital. He was 74.
Photograph: John Moore/Getty Images.
Roger Federer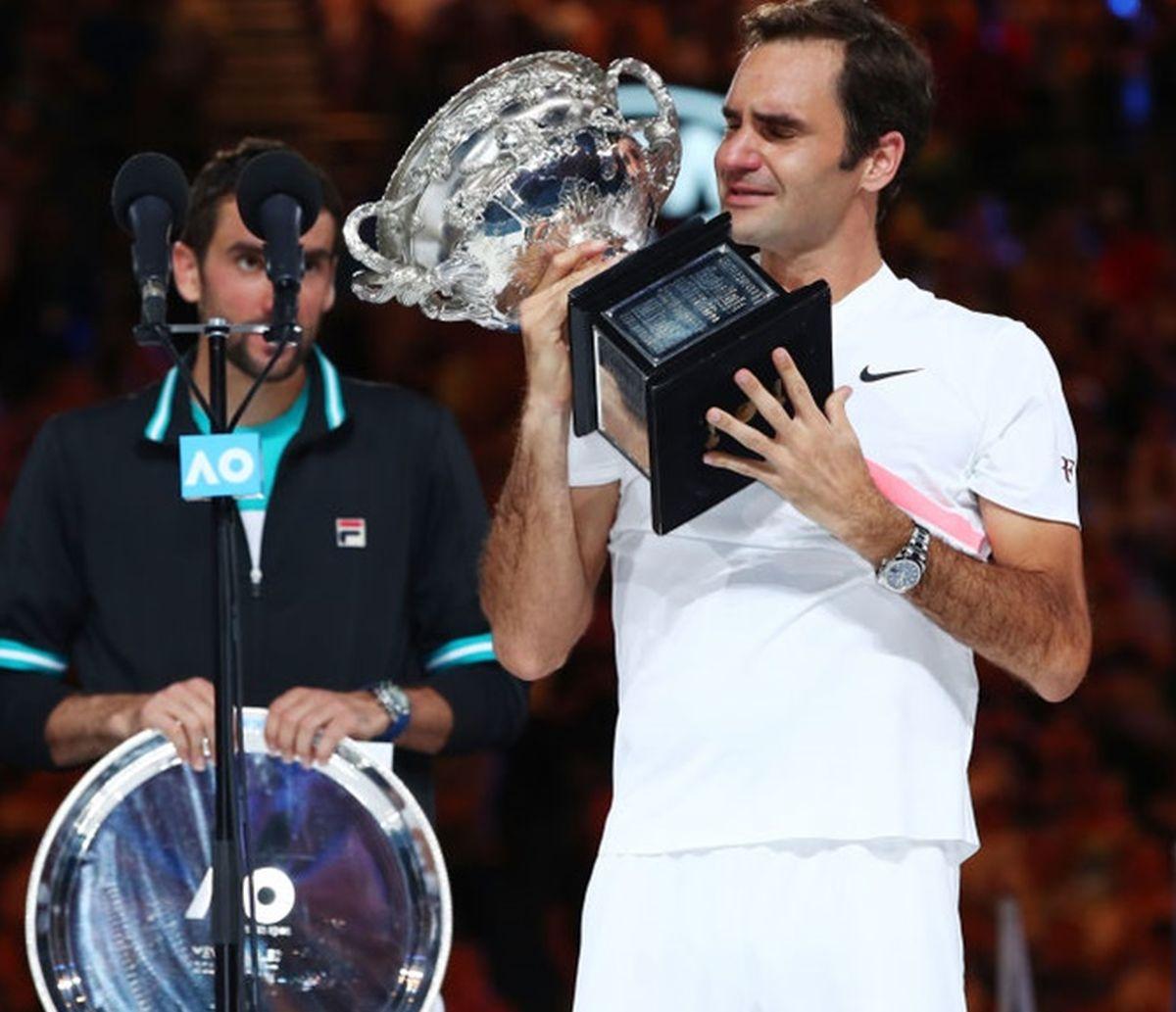 An emotional Roger Federer poses with the Norman Brookes Challenge Cup after winning the 2018 Australian Open final.
At the age of 36, Switzerland's Roger Federer beat Croatia's Marin Cilic 6-2, 6-7(5), 6-3, 3-6, 6-1 to win a record-extending 20th Grand Slam title on won his 20th Grand Slam at Melbourne Park on January 28, 2018.
He still holds the record for most Slams won and is trailed by old rival Spanish Rafael Nadal, who added two Majors to his kitty in 2019, taking his tally to 19 Grand Slam titles.
Photograph: Clive Brunskill/Getty Images.
Abbey D'Agostino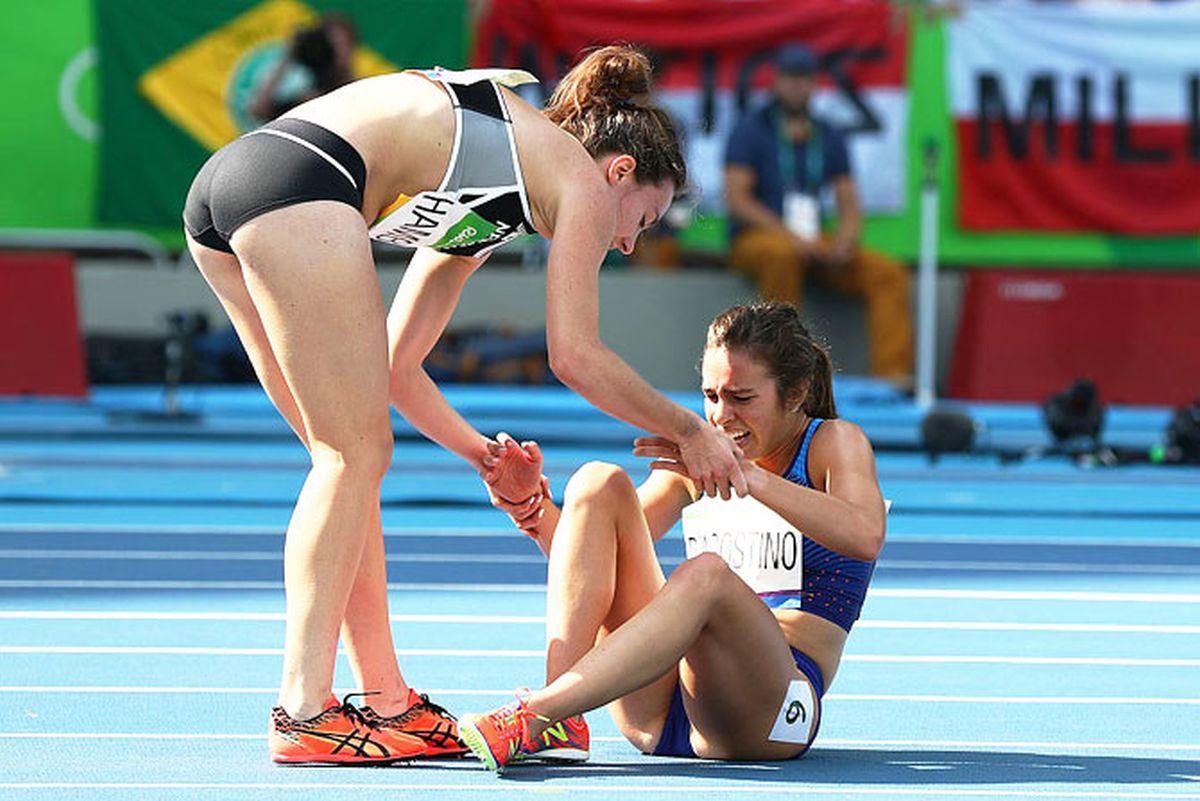 IMAGE: Abbey D'Agostino of the United States (right) is assisted by Nikki Hamblin of New Zealand after they collided during the Women's 5000m Round 1 - Heat 2 at the Olympic Stadium on August 16.
When Nikki Hamblin helped up Abbey D'Agostino during the women's 5,000-metre heat at the 2016 Rio Olympics, it was hailed as a moment of true sportsmanship.
After colliding with American Abbey D' Agostino, Hamblin helped her up and encouraged her to finish the race.
Both runners, who hugged at the finish line, initially did not qualify for the final as Hamblin finished in 16th and D'Agostino hobbled over the finish line in last place. But after protesting the race due to the collision, both runners will be allowed to run in the final.
In November, they became the first Indian men's doubles pair to be ranked inside the top-10 in the world, achieving a career-high 7 in the BWF Rankings.
Photograph: Ian Walton/Getty Images.
The ball tampering controversy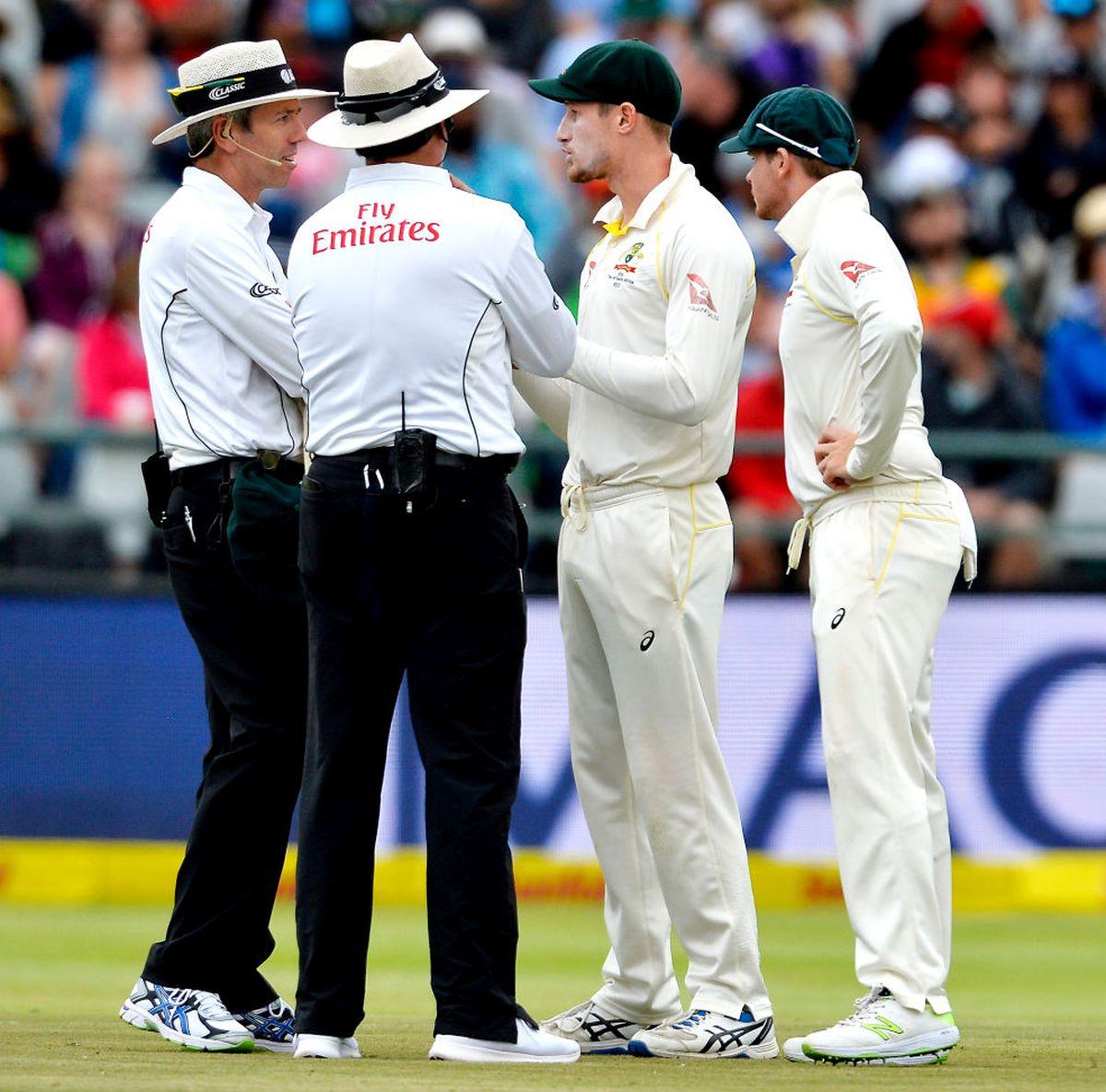 CAPE TOWN, SOUTH AFRICA - MARCH 24: Umpires chatting with Cameron Bancroft and Steven Smith (capt) of Australia during day 3 of the 3rd Sunfoil Test match between South Africa and Australia at PPC Newlands on March 24, 2018 in Cape Town, South Africa.
Steve Smith, David Warner and Cameron Bancroft were given exemplary punishments for their roles in the ball tampering in the Test match. Bancroft infamously used a piece of sandpaper to scuff the ball in that Cape Town Test. While Warner and Smith received 12-month bans, Bancroft was suspended for 9 months. After serving their bans, while Smith and Warner returned to international cricket, once again the pillar of the Australian batting order, Bancroft has not played international cricket since being picked in the Ashes squad.
Photograph: Ashley Vlotman/Gallo Images/Getty Images.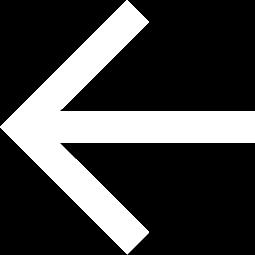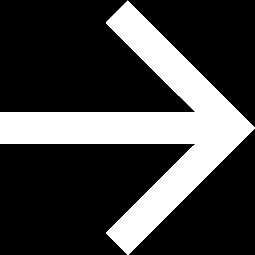 X