From the Nelson Mandela Bridge in Johannesburg to the London Eye in Britain, cities around the world are lighting up buildings and landmarks in the yellow and green colours of the Brazilian flag on Wednesday to mark 100 days until the Rio Olympics.

In Japan, the Brazil-themed illuminations decorated the Tokyo Metropolitan Government Building while in South Korea, the N Seoul Tower was lit up for the occasion.

Other cities lighting up their buildings include Mexico City, Doha, Buenos Aires and Athens.

The Rio de Janeiro games will run from August 5-21.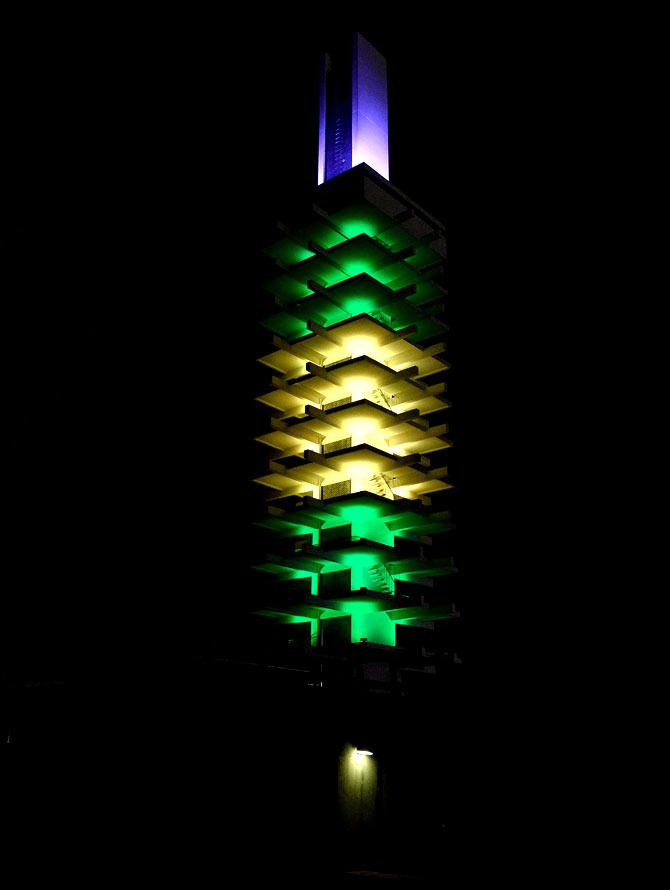 IMAGE: The Komazawa Olympic Park memorial tower illuminated in the color of the Brazilian flag, in Tokyo, on April 27, 2016. Photograph: Takashi Aoyama/Getty Images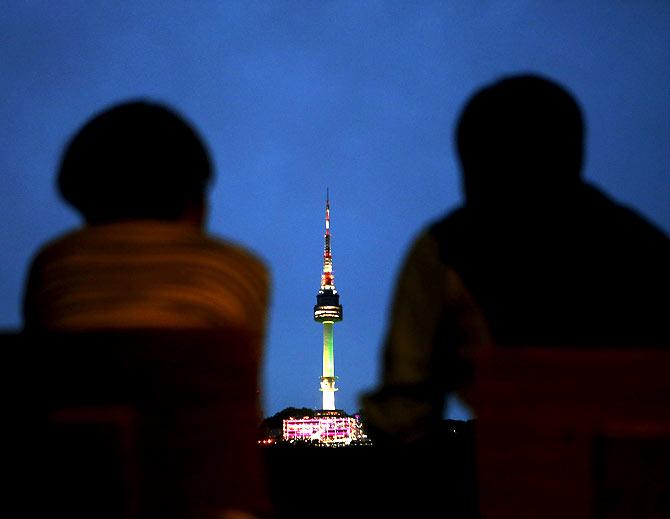 IMAGE: A couple looks at the N Seoul Tower illuminated in the yellow and green colours of Brazil's flag in Seoul. Photograph: Kim Hong-Ji/Reuters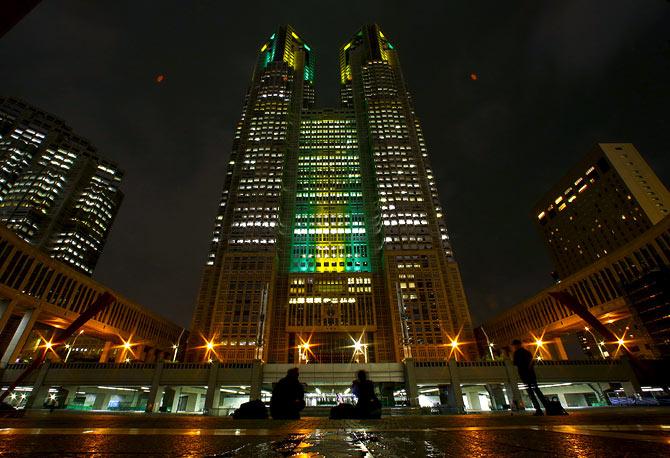 IMAGE: The Tokyo Municipal Government Headquarters illuminated in the yellow and green colours of Brazil's flag. Photograph: Takashi Aoyama/Getty Images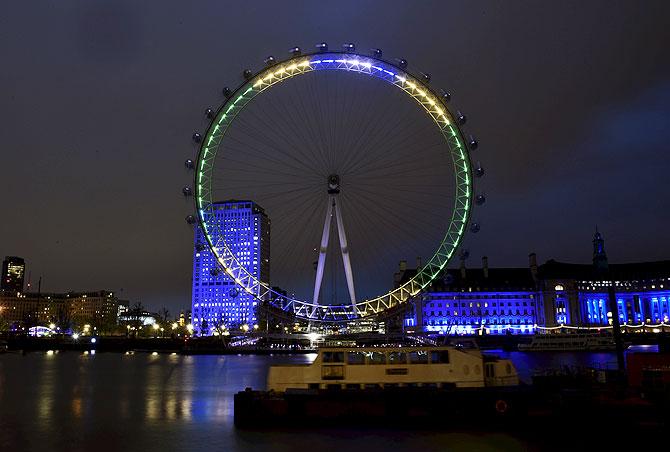 IMAGE: The London Eye is pictured lit in the yellow, green and blue colours of Brazil's flag. Photograph: Hannah McKay/Reuters