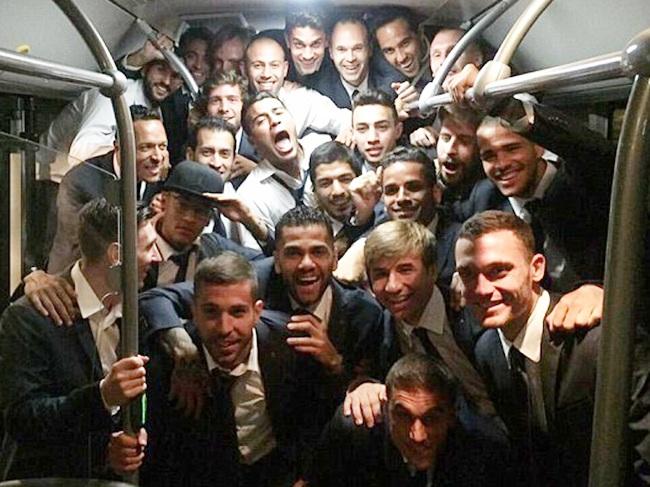 Barcelona players after victory. Photograph: Luis Suarez/Twitter
Barcelona coach Luis Enrique guided his team to Bayern Munich 5-3 on aggregate and thus reached Champions League final.
Champions League PHOTOS: Barcelona book their place in final
It will be Barcelona's first appearance in the summer showpiece since 2011. They could not wait for the celebrations to being and therefore team bus was where it started.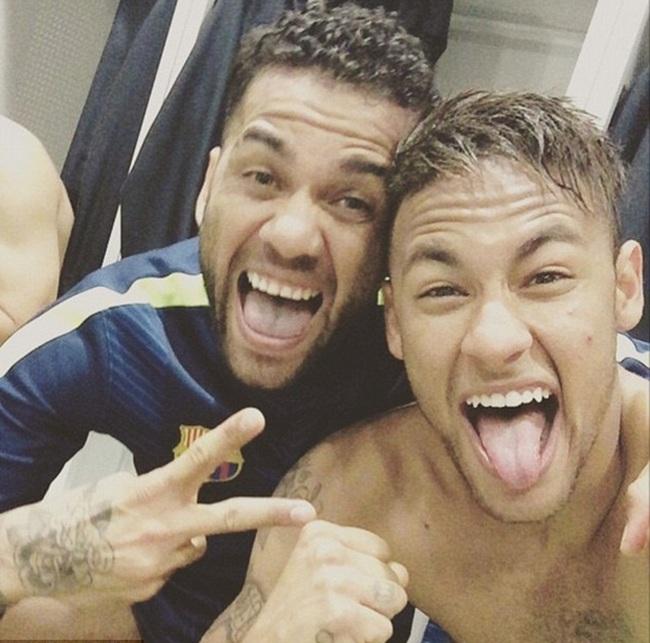 Barcelona's Dani Alves with Neymar. Photograph: Dani Alves/Instagram
The Catalan club is running for a treble of titles- Champions League, La Liga and Copa del Rey treble.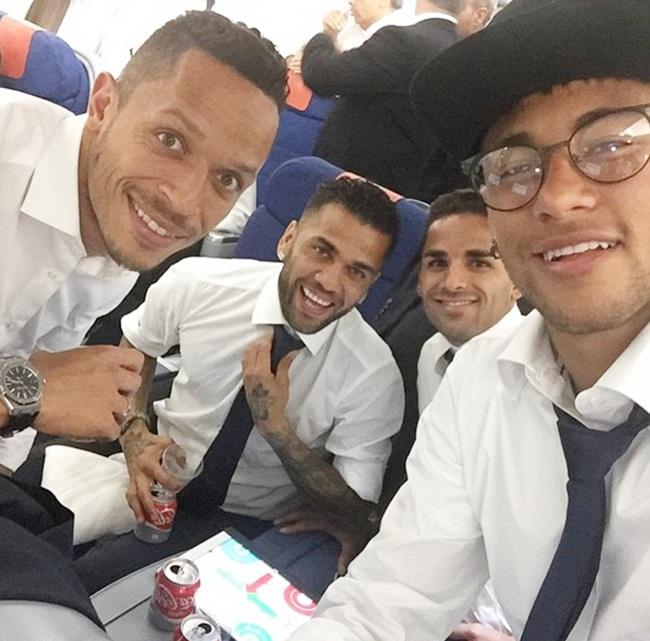 Their stunning football has been a pleasure to watch for both fans and neutrals this season. Neymar, who scored a brace, took the celebrations to the flight. For now, the players had to be contended with colas.