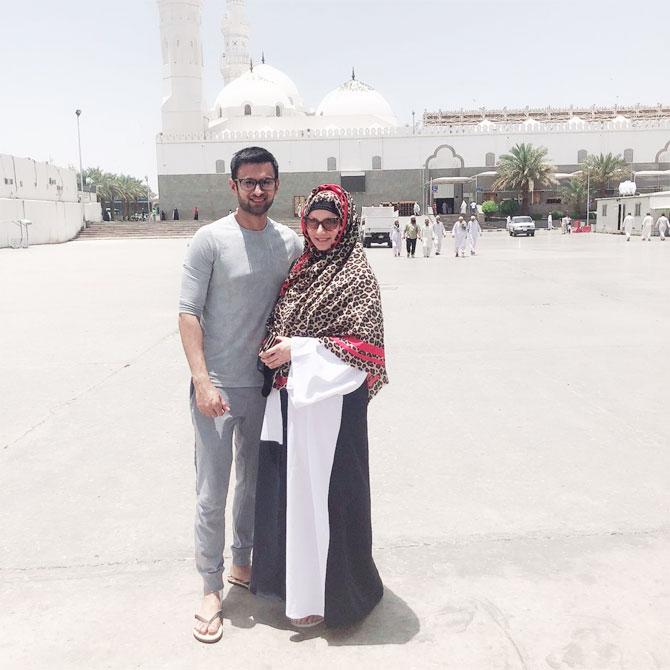 After spending some time with her family at the holy shrine of Medina, Indian tennis star Sania Mirza was joined by husband Shoaib Malik for the pilgrimage.
The couple made the pilgrimage to Saudi Arabia to seek blessings before the birth of their baby, due in October.
The Indian tennis icon, who is pregnant with her first child, had first visited the holy shrine with her father Imran, mother Nasima and sister Anam on Friday last.
Earlier, the 31-year-old had spoken about naming her child 'Mirza Malik'.
'Today, I will tell you a secret. My husband and I have spoken about it and we have decided that whenever we have a child, the child will have Mirza Malik as a surname and not just Malik. So that's where we stand as a family including my husband. He actually wants a daughter,' Sania said during a panel discussion on 'Gender Bias' at the 'Goa Fest 2018'.