'Instead of making this a four-year phenomenon, when you look at us and get thrilled, do it more regularly.'
Vaibhav Raghunandan reports.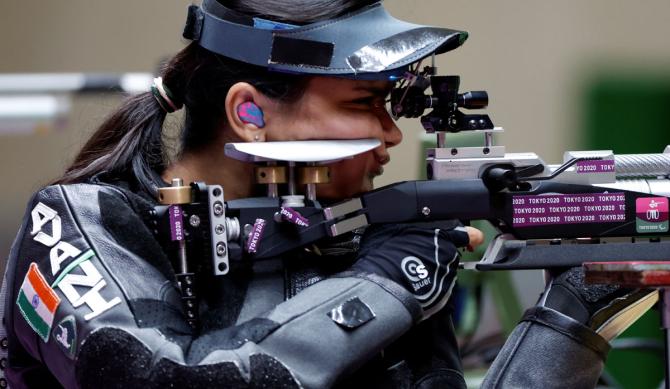 The last Monday of August. An incredibly august Monday.
Having kicked off a silver rush over the weekend, India's Paralympians had -- much before many of their countrymen woke up -- swiftly tripled the medal count in Tokyo.
And it didn't end there. The conveyor rolled on.
By the time everyone got to work, two silvers had become four, a bronze was added and in the best #MondayMotivation moment, there was a gold -- rifle shooter Avani Lekhara winning the first by a woman in India's Paralympic history.
Eight hours later, at the end of the work day, Sumit Antil added another, and for good measure set a world record in the process.
"Those eight years were the toughest of my life," Devendra Jhajharia says, his voice breaking on the phone, not because of emotion but because he is on the bus heading back from the athletics venue to the village and, well, Airtel's Japanese towers are a bit dodgy.
It isn't that Jhajharia is devoid of emotion; he is just used to winning medals in javelin.
In 2004, when Lekhara was three years old, Jhajharia was winning gold in Athens.
In 2021, when she won gold, Jhajharia won silver, and before anyone says "settled for", it is important to note he did so with a personal best throw in the event and the winner, Sri Lanka's Herath Mudiyanselage, broke the world record to bag gold.
Lekhara's Twitter bio reads: Life consists not in holding good cards, but in playing those cards you hold well.
Jhajharia won his first gold medal two years before the social media platform was even founded, but he has lived by those words for a long time.
Between Athens and Tokyo, Jhajharia went through hell.
What should have been the crowning beginning of a career, became the darkest slump of an athlete's life.
The International Paralympic Committee dropped his event for the next two Paralympics and Jhajharia went from breakout phenom to barely competing at all.
"Once your event gets dropped (they announced the drop in 2007 for Beijing), the whole outlook of the community changes. You also start questioning everything," he says.
Cash prizes and government jobs offered after the Athens medal suddenly hit roadblocks.
Corporate sponsorship, non-existent even now, wasn't even a consideration at the time.
For eight years he practically coached himself and didn't have a support structure, beyond his wife (an athlete herself).
"Ab toh bohot badal gaya hai (now things have changed a lot)," he says. He travelled to Tokyo with his personal coach Sunil Tanwar, fitness coach Lakshya Batra, a personal physiotherapist and a full family support system.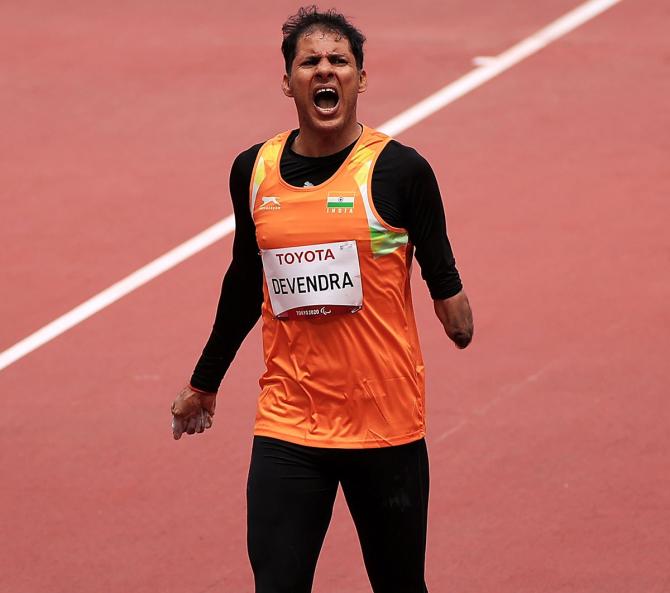 H N Girisha, the lone medallist from India's 14-person Paralympic contingent in London 2012 (silver in the F42 High Jump), adds emphatically, "Before London, I had no support. I'd won major championships, performed at various international meets, but somehow there was hardly any recognition from anywhere."
Immediately after London, aside from the cash rewards and the government appointments (Girisha is a coach with the Sports Authority of India in Bengaluru), Herbalife signed him on as a brand ambassador.
For the four years leading to the Rio Games, that sponsorship helped keep his training alive.
Despite bold claims by various other corporate entities on ensuring support for Paralympic champions, Girisha says very little actually worked out.
Jhajharia received sponsorship from GoSports Foundation in the year leading up to the Rio Games, and has a sponsorship deal with Citibank since (Jhajharia shied from revealing details, and representatives at Citibank did not respond to queries on the same).
He says the two sponsorships were hugely helpful, but also admits he is one of the rare ones.
"It would be unfair to criticise corporations for their lack of interest in para sports," he says.
"There are so many states that have almost no infrastructure and no work being done at all for para sports. When that is the case, it becomes tough for others to follow up."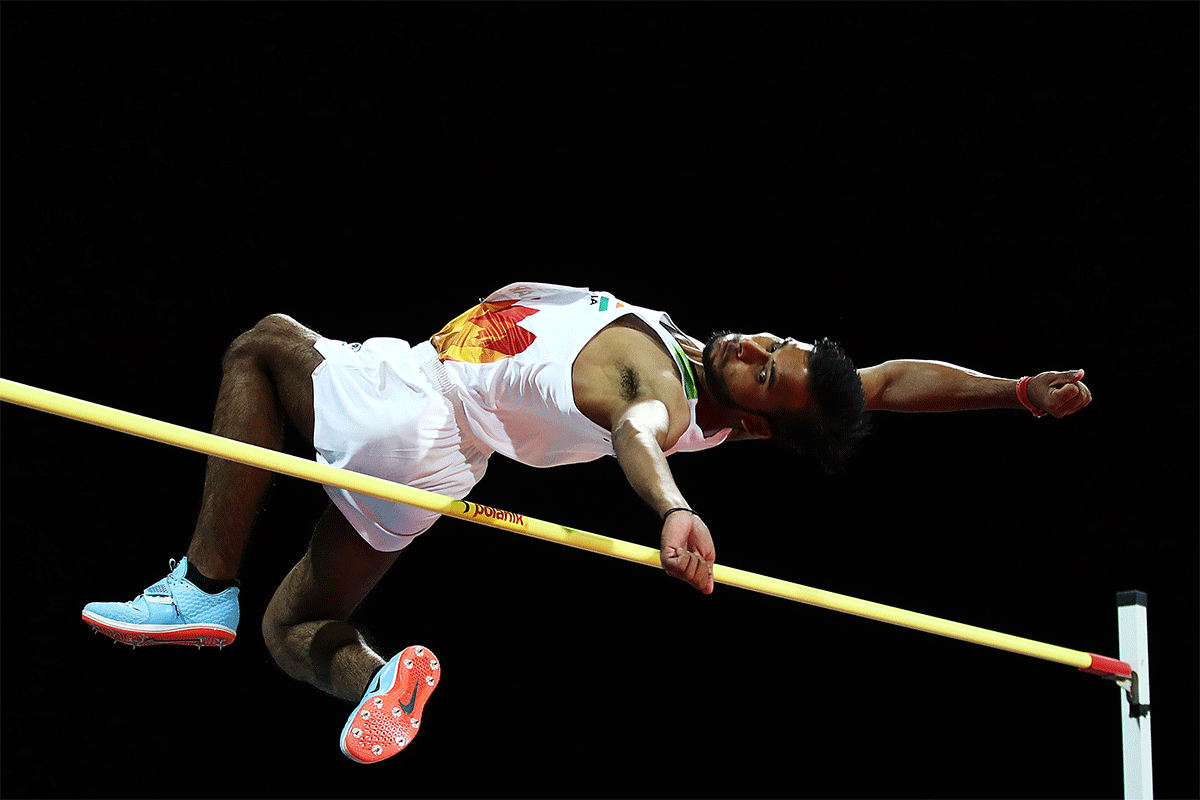 Satyanarayan, the head athletics coach at PCI, says what makes it tougher is that very few state governments offer jobs to para athletes.
"I will give credit to some states like Rajasthan for being hugely progressive and not just giving our athletes jobs, but Grade 1 jobs, but others..."
Jhajharia and Sundar Gurjar (who won bronze) are both assistant conservators of Forests (ACF) in the Rajasthan forest department.
Jhajharia was with the Railways before getting this job in 2019; Gurjar was appointed last year.
Jhajharia makes no bones about the lack of support for his peers.
Infrastructure for para athletes remains minimal, with few stadiums being inclusive.
States like Kerala and Manipur, considered progressive hubs for sport, do almost nothing for para athletes.
With sports being the flavour of the time, Jhajharia urges corporate India to get involved.
"Instead of making this a four-year phenomenon, when you look at us and get thrilled, do it more regularly," he says.
"I promise you I won't disappoint."
Feature Presentation: Aslam Hunani/Rediff.com