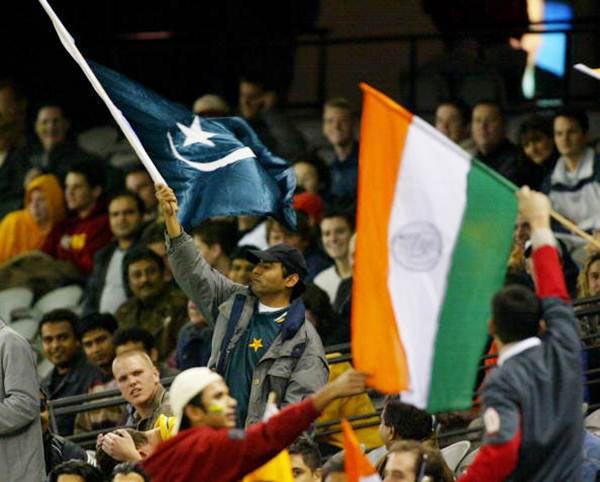 The National Assembly's Standing Committee on Sports advised Pakistan's top sports authorities and federations to collectively launch a campaign to stop India from being given hosting rights for international events.

The powerful committee observed that in recent months, India had been trying to isolate Pakistani sportspersons by depriving them a chance to compete in international events.

Pakistan's Wrestling Federation and Squash Federation had recently claimed that their national teams were denied visa by the Indian High Commission for continental events.

A top lawmaker of the government, Mushadullah Khan, who heads the committee, noted at a hearing in Islamabad on Thursday that by refusing visas to Pakistani sports teams for international events in India, the Indian authorities have exposed themselves.

"We need to collectively launch a campaign to make the world aware that international sporting events should not be given to India because they are mixing sports with politics," Mushadullah said.

He was addressing the chairman of the Pakistan Cricket Board Shaharyar Khan, who appeared before the committee for a hearing on cricket affairs.

Khan informed the committee members that the PCB has finally decided to stop accepting the Board of Control for Cricket in India's tactics to damage Pakistan cricket.

"We have sent the BCCI a Notice of Dispute under the Dispute Resolution Committee Terms of Reference of the ICC as they have repeatedly breached the agreement executed between PCB and BCCI in respect of the Future Tour Programme for the period 2015-2023," Khan said.

He said that the PCB had in its notice made it clear that it had suffered losses of around $60 million for every series that India had refused to play with it under the Future Tours Programme (FTP) and Memorandum of Understanding (MOU) signed between the two boards in 2014.

"We have demanded compensation for our losses and we have asked them to respond in a week's time. If they don't accept our demand we will file a case before the ICC dispute resolution committee for hearing which will be the start of our legal process against them."

"Under ICC laws, both the Boards have to accept the decision of the committee after our lawyers make their cases before them," Khan said.

Khan informed the committee that between 2015 and 2017, Pakistan twice tried to hold series at neutral venues but the Indians refused to play the bilateral series.

He said Pakistan had gone to India in 2012-13 for a short limited over series as a goodwill gesture.

"We did not get a penny from the series and the Indian Board earned from it. Yet after that they series they made no attempt to reciprocate our goodwill gesture."

The PCB chief also informed the committee that in the notice sent to the BCCI, Pakistan had made it clear that between 2008 and 2017 it had twice sold its broadcasting rights.

"And in both contracts, we lost revenues because in each contract around $40 million were to be paid to us for any bilateral series with India by the broadcasters," said Khan.