The Philippines' anti-graft agency has initiated an inquiry into whether the police chief broke the law by visiting the United States last week to watch boxer Manny Pacquiao's WBO welterweight victory, a spokeswoman said on Friday.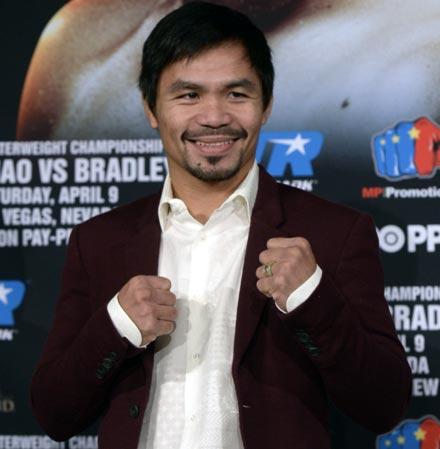 Roland dela Rosa, a high-profile figure in the Philippines and a close ally of President Rodrigo Duterte, could face criminal and administrative action if the ombudsman found sufficient evidence to show the Las Vegas trip with his family was not from his own pocket.
"The ombudsman has ordered a fact-finding investigation on the alleged travel perks received by the national police chief," spokeswoman Mary Rawnsle Lopez told reporters.
She said dela Rosa may have violated a code of conduct and ethical standards for public officials and employees.
If found guilty, he faces five years in jail or a fine not exceeding 5,000 pesos (about $100) or both.
Dela Rosa, who said he was a friend of Pacquiao, said he had yet to be notified of any investigation.
"Did I commit a sin?" dela Rosa told reporters on Friday
"What's important is, it was not stolen money. Okay, then investigate me."
The inquiry was triggered by dela Rosa's admission that he and his family were offered a free trip to Las Vegas to watch Pacquiao, a national icon and senator, beat American Jessie Vargas on Saturday.
Image: Manny Pacquiao
Photograph: Kevork Djansezian/Getty Images