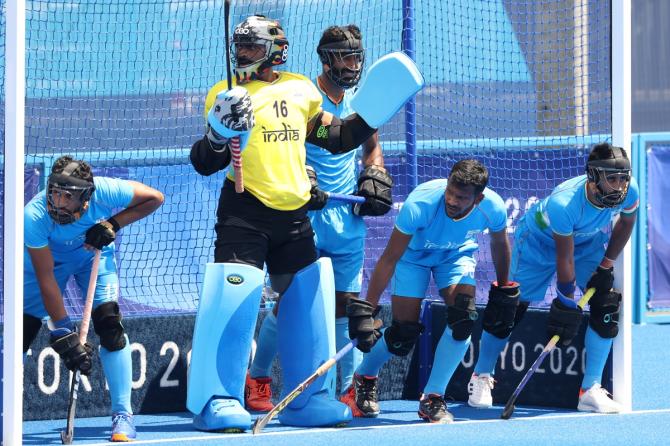 India had a disappointing day at the Tokyo Olympics, finishing on the losing side in all events its athletes competed in.
The biggest of all was the men's hockey team's 2-5 defeat to World champions Belgium in the semi-finals that dashed all hopes of adding to the eight gold medals India won from the sport at the quadrennial Games.
They will now take on Germany in the bronze medal play-off on Thursday.
In athletics too, shot-putter Tajinderpal Singh Toor and javelin thrower Annu Rani finished way down the order.
Here's a summary of the country's athletes' showing at the Tokyo Games on Tuesday, August 3.
ATHLETICS
Tajinder Pal Singh Toor finished 13th in men's Shot Put qualification Group A, failed to qualify for final.
Annu Rani finished 14th in women's Javelin Throw qualification Group A, failed to advance to final.
HOCKEY
India lost to Belgium 2-5 in men's semi-final, will play Germany for bronze medal.
WRESTLING
Sonam Malik lost to Mongolia's Bolortuya Khurelkhuu after a 2-2 scoreline in first round of the women's Freestyle 62kg event.