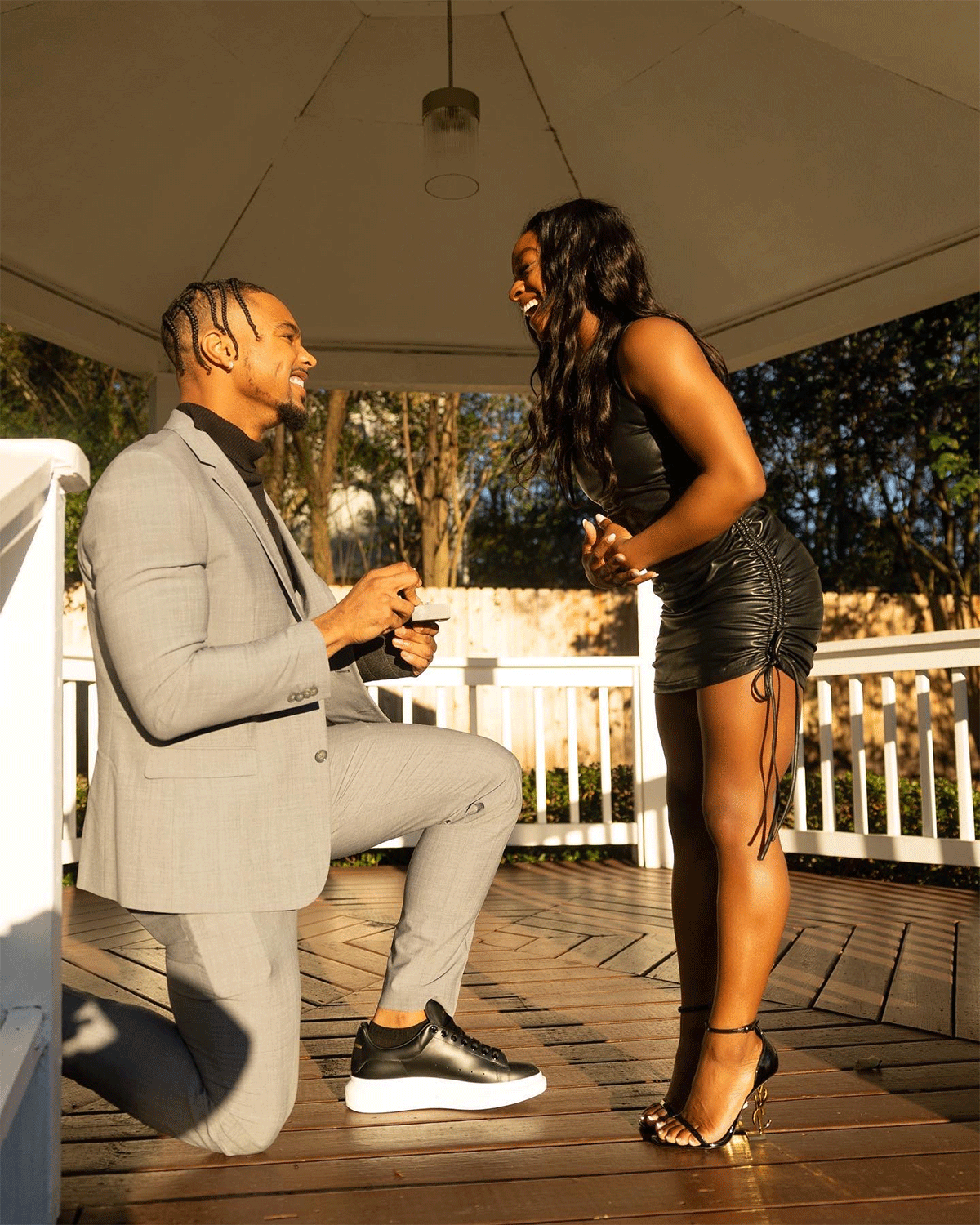 Olympic champion gymnast Simone Biles was engaged to boyfriend Jonathan Owens on Tuesday.
The footballer, who plays for the Houston Texans, got down on one knee and popped the question.
Biles has won 32 Olympic and World Championship medals and is 'tied as the most decorated gymnast of all time'.
'WOKE UP A FIANCÉE! I can't wait to spend forever & ever with you, you're everything I dreamed of and more! let's get married! @jjowens_3', Biles captioned the photographs of the proposal she tweeted.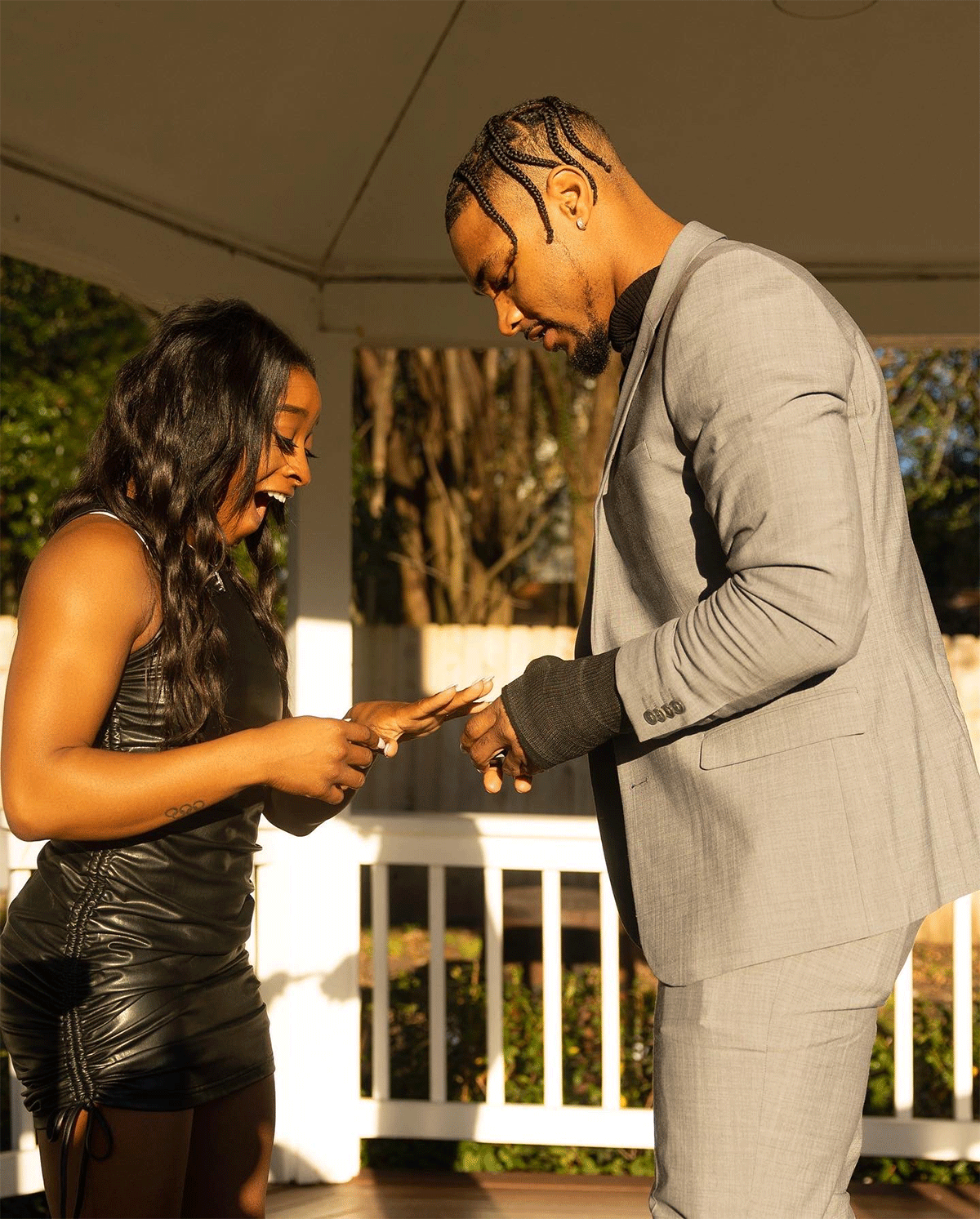 The 24-year-old Olympian also shared a video on Instagram showing her oval-cut diamond engagement ring, featuring a diamond-encrusted band.
Biles and Owens made their relationship public in August 2020, posting a photo on Instagram posing cheek-to-cheek.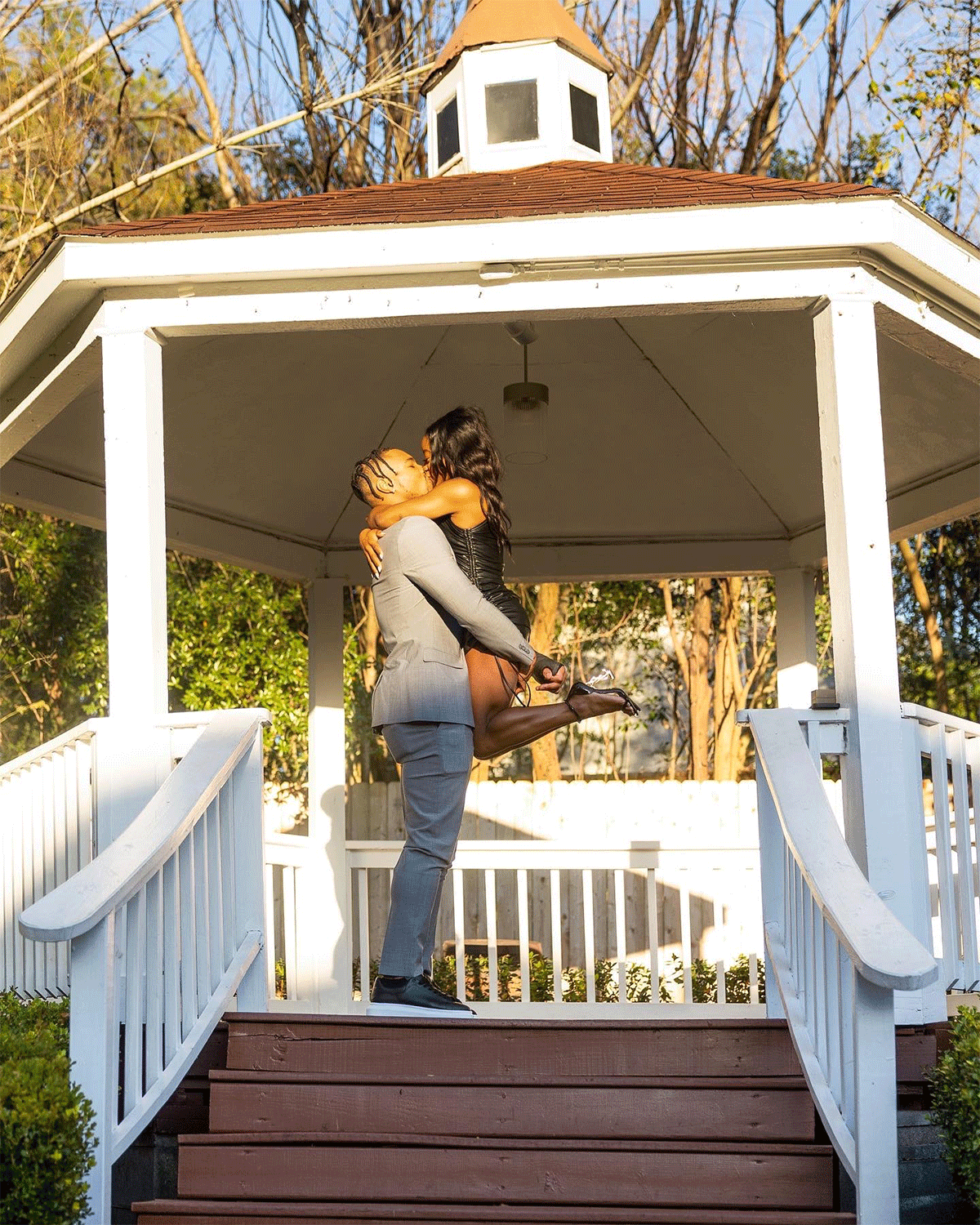 At the Tokyo 2020 Olympic Games, Biles withdrew from the all-around, vault, asymmetric bars and floor exercise finals, explaining later she was dealing with the 'twisties' -- a type of mental block where gymnasts are disoriented during their gravity-defying sequences..
Owens has been with Biles through these trials and her's wishing them happiness forever.