The proud families – husbands, kids, even wives -- joined the US women soccer players in their success after they beat Japan 5-2 to claim the FIFA Women's World Cup title in Vancouver on Sunday.
The United States produced an impressive performance as they thrashed Japan 5-2 in a pulsating thriller to lift the Women's World Cup for the third time, with the match featuring an astounding 13-minute hat-trick by midfielder and captain Carli Lloyd.
US added to their 1991 and 1999 titles and became the first nation to win the Cup three times.
So, even as fans celebrated in the stands and across the United States, the players and their families joined in the revelry after the match.
US veteran player, Amy Wambach an openly gay player, was given a big celebratory kiss by her wife, who was in the stands.
Among others who had their families in attendance were goalkeeper Hope Solo and midfielder Amy Rodriguez.
Here are precious family moments that the players stole after their historic victory...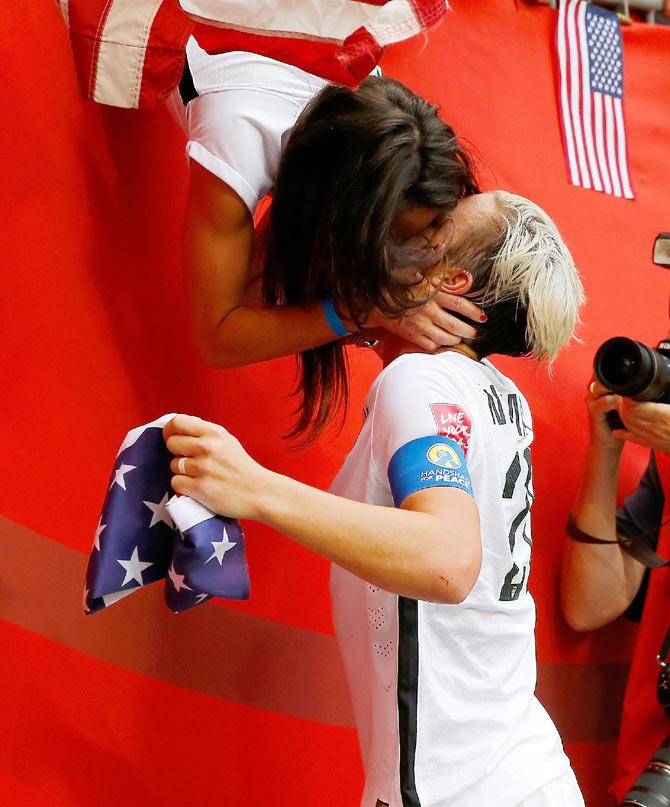 Abby Wambach of the United States celebrates with wife Sarah Huffman. Photograph: Kevin C. CoxGetty Images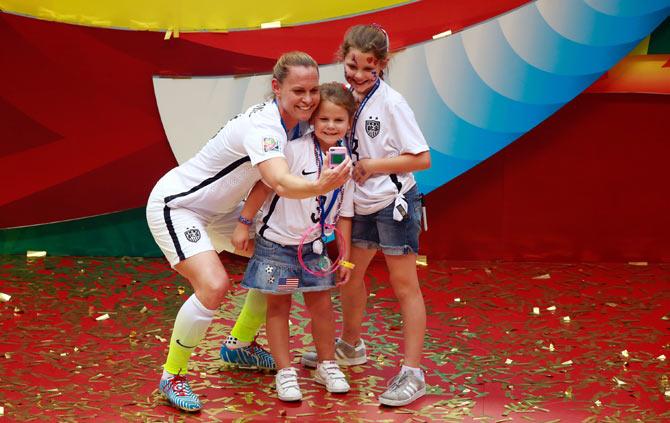 Christie Rampone of the United States celebrates with daughters Rylie and Reece. Photograph: Jeff Vinnick/Getty Images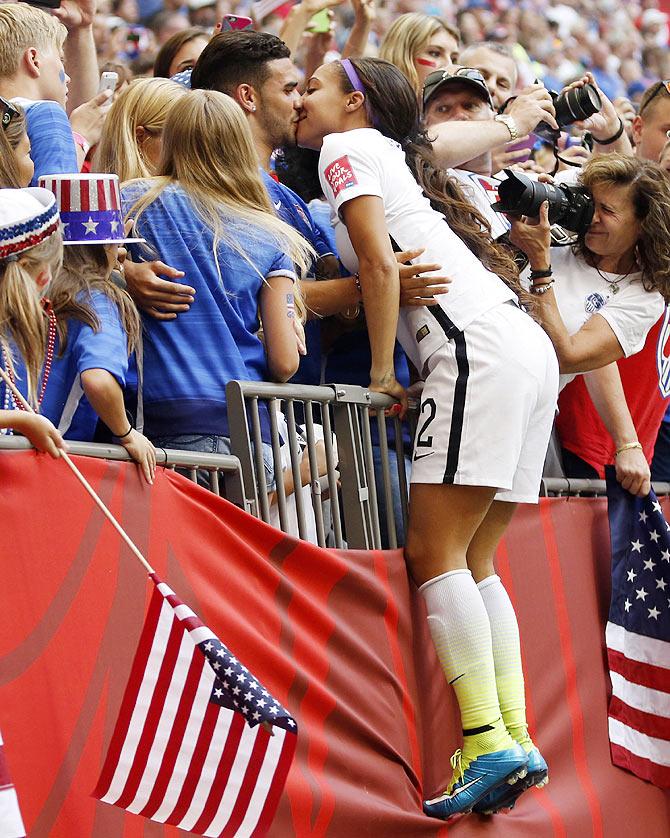 United States forward Sydney (2) celebrates with husband Dom Dwyer. Photograph: Michael Chow-USA TODAY Sports/Reuters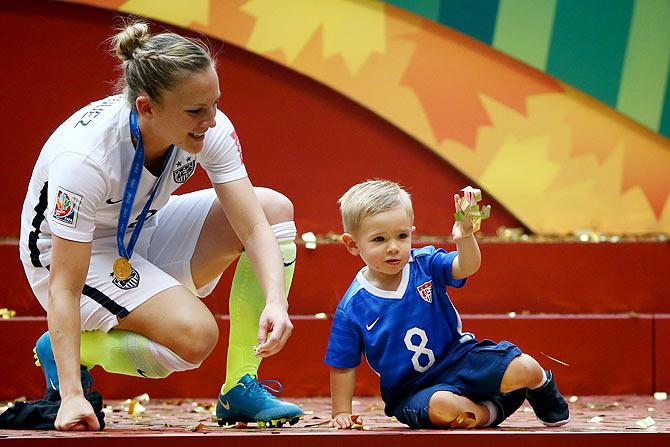 USA's Amy Rodriguez celebrates with son Ryan. Photograph: Ronald Martinez/Getty Images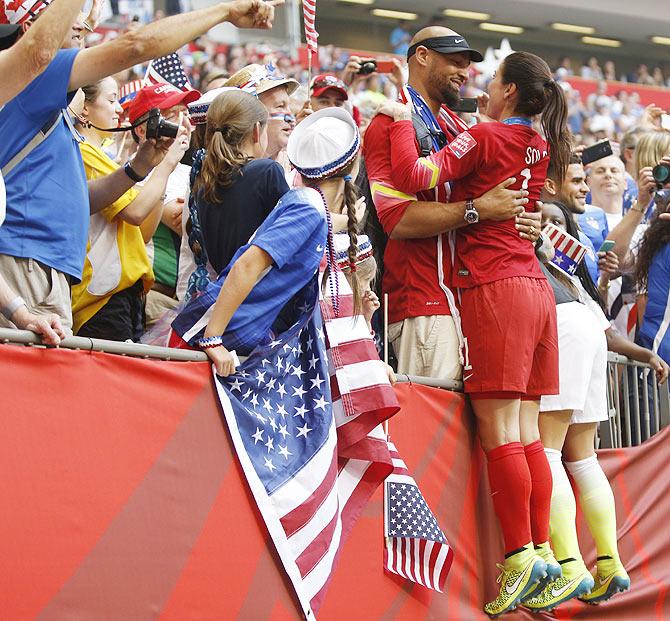 United States goalkeeper Hope Solo (1) gets a warm hug from husband Jerramy Stevens. Photograph: Michael Chow-USA TODAY Sports/Reuters