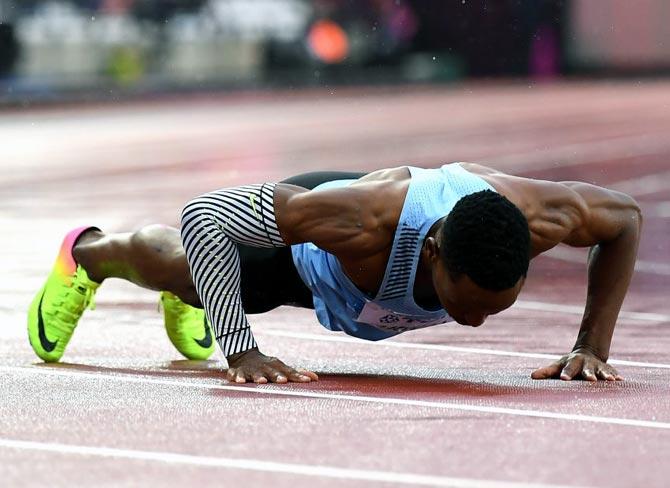 IMAGE: Isaac Makwala of Botswana ran solo to qualify for the men's 200m semi-finals in a rare sight at the World Athletics Championships in London, 2017 after he recovered from norovirus. Photograph: Michael Steele/Getty Images
A Gold Coast school that will serve as a key residential and training venue for next month's Commonwealth Games is to undergo sanitisation measures due to a highly contagious virus which causes nausea and vomiting.
What is norovirus?
Norovirus is known as the 'winter vomiting bug'.
The norovirus enters the body through the mouth, reaches a person's gastrointestinal tract and inflames the stomach or intestines, or both.
As a result, it causes nausea, stomach pain, vomiting and diarrhea, which leads to dehydration. It can also cause fever, headaches and body aches.
While the symptoms can be severe, most people recover within days.
The Southport School has been hit by the norovirus this term and will be cleansed before the athletes arrive for the quadrennial multi-sport event from April 4-15. The school has been ordered by Queensland Health to close from March 26-28, the last three days of the term.
An outbreak of norovirus struck down hundreds of security staff and Games personnel at last month's Winter Olympics in South Korea's Pyeongchang. The athletic delegations were unaffected apart from two Swiss freestyle skiers.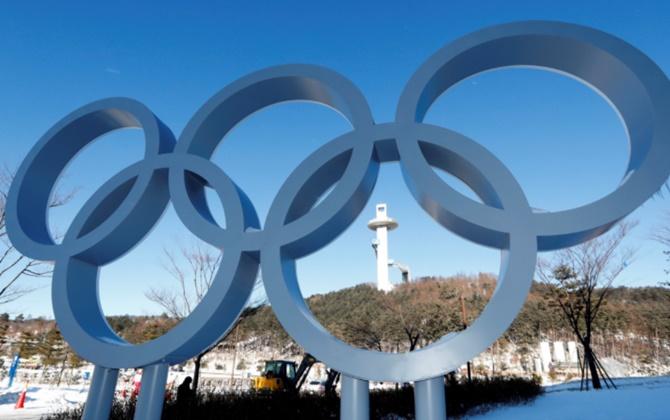 IMAGE: Two Swiss freestyle skiers contracted the norovirus at the Pyeongchang Winter Games. Photograph: Fabrizio Bensch/Reuters
"While illness numbers are decreasing and are now quite low, Queensland Health continues to be concerned that our Norovirus event is lingering on too long, which is not good for our boys, families and staff," the Australian Associated Press quoted the school's principal Greg Wain as saying in a statement.
"They are also concerned that we are a key Commonwealth Games residential and sports training venue which needs to be virus free."
How it has affected sports events
Two Swiss freestyle skiers were hit by a highly contagious virus that causes vomiting and diarrhoea at the Pyeongchang Winter Games, the Swiss Olympic team confirmed.
More than 200 people were confirmed to have contracted the norovirus, most of them security staff and Games personnel.
An outbreak of the highly contagious virus at last year's world athletics championships in London forced athletes from several countries to miss events.
How do prevent it?
There is no vaccine to prevent norovirus.
Keeping your hands washed and thoroughly cleaning contaminated surfaces is key to prevent the spread of infection.