'Disrespectful' to keep reminding the Olympic team about London debacle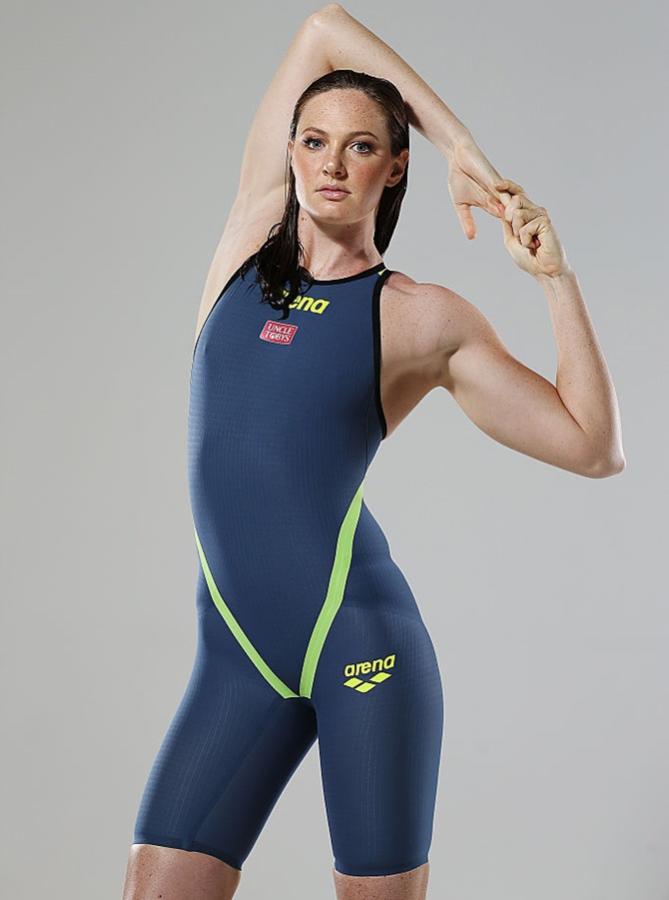 IMAGE: Australian Swimmer Cate Campbell poses during a portrait session. Photograph: Chris Hyde/Getty Images.
Australian swimming has moved on from the debacle in the London pool four years ago and it's 'disrespectful' to keep reminding the Olympic team about it in the leadup to Rio de Janeiro, 100 metres freestyle world record holder Cate Campbell has said.
Swimming superpower Australia's proud Olympic record was tarnished at London where they won just a solitary relay title and slumped to their worst medal haul in 20 years.
A post-Games review found a "toxic culture" had developed in the team, along with evidence of drunkenness, prescription drug abuse and mismanagement by senior staff.
Bringing new management to Rio and some outstanding results at recent events, Australia head into the Aug. 5-21 Games with renewed confidence.
London, however, remains a raw nerve for swimmers like Campbell who were on the 2012 team that was lashed by local media as a waste of taxpayers' money.
"We are always asked what has changed since London," Campbell told Australian media at a training camp in Auburn, Alabama. "Now we have a new head coach, we have a new CEO, we have a new president all in 2013.
"In 2014 we had the most successful Commonwealth Games swim team ever.
"In 2015 we topped the medal tally for Olympic events (at the world championships).
"We have moved from a rules-based regime to a values-based regime.
"I think you cannot compare where we are now to where we were in 2012 and I think it's unfair and disrespectful to the athletes on this team to be constantly bringing up something that happened in 2012 and most of them were not a part of it."
Campbell, who won a pair of bronzes at the 2008 Beijing Games, was a member of the women's 4x100m freestyle relay team that took Australia's only gold in the London pool but fell ill before her individual events.
"I had a great 2012 and I can look back on that with pride and I think that it's not just the athletes that have changed, it's the organisation," added Campbell.
"We have opened channels of communication, and it has been a great and liberating process to be a part of and I think we can very well and truly put this matter to rest."
The tall 24-year-old, who will compete against her world champion sister Bronte at Rio, is favourite to win the 100 freestyle and a medal chance in the 50 along with the 4x100m relay.