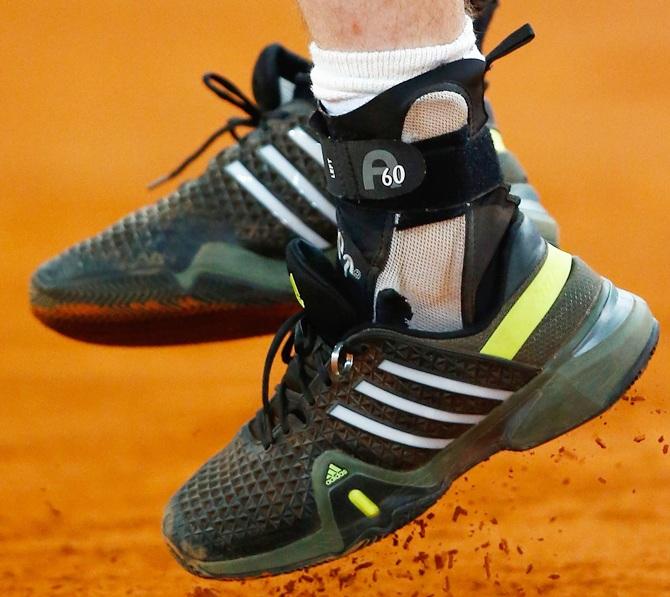 A close shot of Andy Murray's wedding ring on his left shoe lace. Photograph: Julian Finney/Getty Images
Andy Murray continued his remarkable run on clay when he pulled off a stunning upset to dethrone home favourite Rafael Nadal 6-3, 6-2 in the Madrid Masters final on Sunday and claim his second title on the surface in a week.
The 27-year-old won it in style, as a married man with his wedding ring tied to his shoelace.
Murray told reporters that he had tried wearing the ring on a necklace but the necklace snapped off and broken on a physio's table. Hence the shoelace!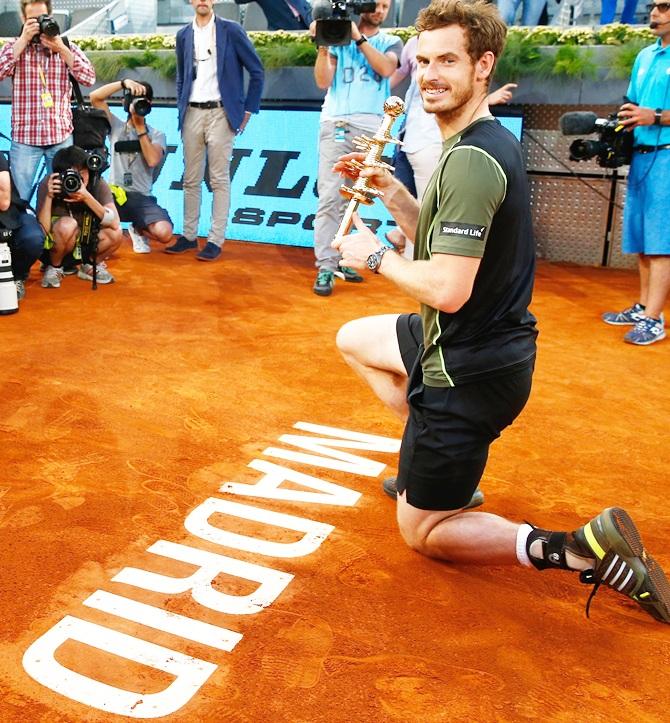 Andy Murray of Great Britain with the winner's trophy. Photograph: Julian Finney/Getty Images
Murray attributed his stunning victory over Nadal in the Madrid Masters not only to the work of his team but also to a happy private life following his recent marriage to Kim Sears.
Andy Murray leaves the cathedral after his marriage to fiancee Kim Sears in Dunblane, Scotland, on April 12. Photograph: Russell Cheyne/Reuters
"If you're happy away from the court, if your private life and your personal life is good, that will help everything," added Murray, who spent some time honing his clay skills in Barcelona before the Munich event.
"Obviously, for me that's very good right now ... but you still need to put in the hard work as well, which I did in Barcelona and Munich, and I've been rewarded for that."