The under-fire Jamaica Anti-Doping Commission (JADCO) has appointed a new executive director just three days before the start of a World Anti-doping Agency (WADA) audit of its operations, the Jamaican government said on Friday.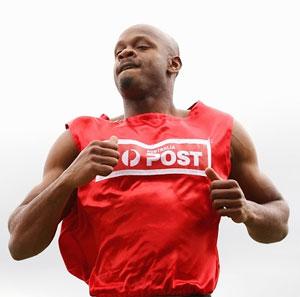 Carey Brown is a trained chemist and business management specialist and will succeed Renee Anne Shirley, who said in August that JADCO had carried out just one out-of-competition test from February 2012 to the start of the London Olympics in July.
Shirley's revelations, combined with a string of high profile positive tests for Jamaican athletes this year, have severely undermined JADCO's standing.
"Mr. Brown joins JADCO from the Ministry of Youth and Culture where he has served as Director of Corporate Planning and Performance Monitoring," read an e-mail from the Prime Minister's office.
"He also served in the Ministry of Finance and Planning as a financial analyst responsible for database management and performance monitoring."
JADCO parted company with Anne Shirley on Feb 28 and just over two months later board member and Jamaican Olympian Cathy Rattray Samuel was appointed to act in the position on a temporary basis.
Jamaica's former world 100 metres record holder Asafa Powell, twice 200 metres Olympic champion Veronica Campbell-Brown and Olympic relay silver medallist Sherone Simpson all failed drug tests this year.
WADA chief John Fahey was furious when the Jamaica said a visit from a group of independent inspectors could not be accommodated until next year.
That changed on Tuesday when JADCO chairman Dr. Herb Elliott told Reuters that three officers from WADA would be travelling to the sprint nation between October 28-29.