Stating that India has not made much progress since the Beijing Olympics, Ajit Sharan, Secretary - Sports, Ministry of Youth Affairs and Sports (MYAS), said that India needs to become a sporting nation if it has do well in big event.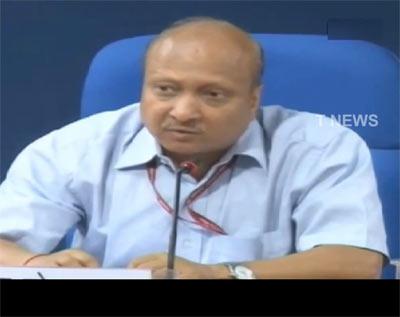 "At the present juncture we are a bit stagnated. However I do believe that in the next five to seven years we should be able to achieve the next level of sporting arena," said Sharan on the sidelines of FICCI's India Sports summit.
The theme of the three-day sports event, organised by FICCI in association with Sports Authority of India is, 'Making India a Sporting Nation'.
This focus is on strategic dialogues to bring together senior decision-makers and renowned Indian and international sports industry players to deliberate on profitable promotion and grassroots development.
Sharan believes that lack of process at the grassroots level is a hindrance for growth of sports in the nation.
"One of the key areas where India is struggling is at the grassroot level, where there is no structured system of engaging boys and girls in sports.
"There are many reasons for this. First and foremost is the emphasis on academics, which is ingrained in our culture -- academics at all cost is the motto.
"Apart from this the lack of infrastructure -- the cities are getting crowded, with lack of playing fields are being encroached upon. Also lack of community coaches -- yes there are coaches for players who have reached a certain point, but community coaches, who initiate boys and girls are not there," he added.
Sharan also feels that the country needs to find a structured system through which it can identify talent.
"We don't have a structured system of identification and nurturing of talent. What happens now is that at the state level or at the junior championship, scouts go around and pick up a few athletes and then they give trails to them at SAI or state governments and they take it on from there.
"But this is not how it should be done. There should be a systematic system of identification of young talent, not just on the basis of performance, but also on the basis of potential also.
"Subsequently training of elite athletes, we pick up these athletes a few months prior to a major event be it be Asian Games or World Championships, put them in a camp of five months or six months and we expect them to be world beaters," lamented Sharan.
"So even the best coaching can only bring a marginal improvement in them. Unless we catch the athletes young in the 8 to 10 years age category and put them through rigorous structured regime of not just sports training, but also nutrition, diet, physical training, there is no way that we can produce world champions," he added.
Sharan said that the government has already taken steps in this regards by launching a National Talent Search Scheme to scout for sports talent in various schools and institutions across the country.
The National Institute of Sports Sciences and Medicine (NISSM), is already in place to support high performance of sportspersons and integrate sciences and medicine into the training of elite sports persons and the curriculum of sport coaching in the country.