The National Basketball Association (NBA) has planned to launch NBA AcademyIndia, an elite basketball training centre in the National Capital Region (NCR), next April for the top men and women prospects from across the country.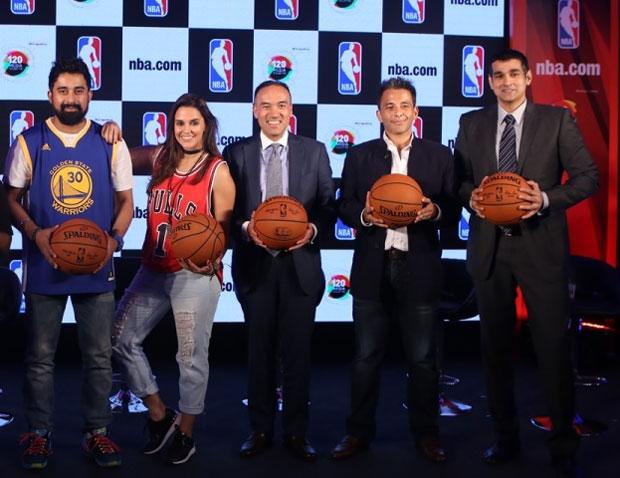 The academy, the first of its kind in the country and NBA's fifth elite training centre globally, will be fully funded by it, NBA announced at a media conference in Mumbai on Tuesday.
"The NBA remains committed to growing the game in India, and the launch of NBA AcademyIndia marks our most significant investment in basketball development in the market," said NBA Vice President, International Basketball Operations, Brooks Meek.
"This academy will provide the top male and female prospects in India with world-class coaching and training, as well as academic support and an emphasis on life skills," he added.
NBA would conduct a national scouting programme beginning later this month to identify the inaugural pool of 24 elite prospects who will receive scholarships and training at NBA AcademyIndia.
The 24 prospects would be selected by next February.
"NBA AcademyIndia will help us identify and develop
elite homegrown prospects and shape the next generation of national players," said NBA India MD, Yannick Colaco.
"Youth basketball players in India have had relatable figures to look up to in Sim Bhullar and Satnam Singh, and now NBA AcademyIndia will give them a platform to prepare for the opportunity to develop into a professional-level prospect," he added.
The announcement of NBA's Indian academy follows the launch of academies in Hangzhou, Jinan and Urumqi, China in October 2016 and the planned launch of NBAGlobalAcademy, the NBA's elite training centre, at Basketball Australia's Centre of Excellence at the Australian Institute of Sport.
Image: VJ Ranvijay Singh, actor Neha Dhupia, NBA Deputy Commissioner Mark Tatum, The 120 Media Collective Founder & CEO Roopak Saluja and NBA India Managing Director Yannick Colaco (Image used for representational purposes)
© Copyright 2021 PTI. All rights reserved. Republication or redistribution of PTI content, including by framing or similar means, is expressly prohibited without the prior written consent.