Yusuf Pathan only blot in otherwise dope free year for BCCI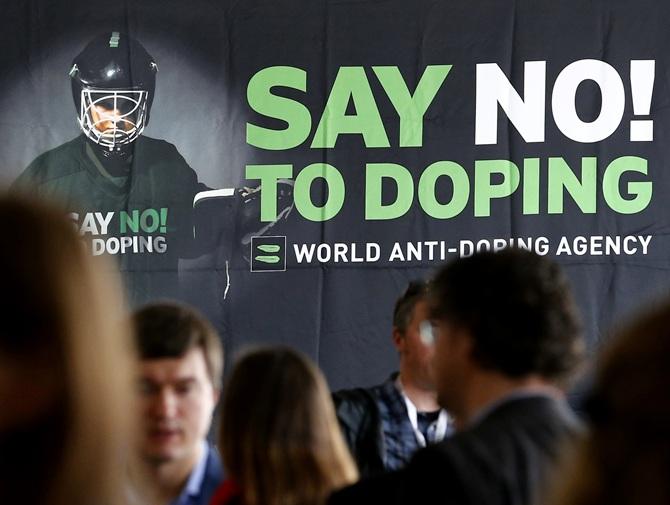 Yusuf Pathan's 'inadverten' violation was the lone blot on Indian cricket's doping record last year, a World Anti-Doping Agency (WADA) report has revealed after a scrutiny of 275 samples by the Board of Control for Cricket in India.
While the WADA report does not name anyone, the player in question is former India player Yusuf Pathan, who was handed a retrospective ban of five months by the BCCI, that ended before this year's Indian Premier League.
According to the BCCI statement issued back then, Pathan senior had 'inadvertently ingested a prohibited substance commonly found in cough syrups'.
Pathan's backdated suspension was from August 15, 2017 to January 14, 2018.
While Pathan's is the only Adverse Analytical Finding (AAF), there are also a couple of Atypical Findings (ATF), which suggests that there must have been some suspicion about the urine sample of two players.
Whether there are any foreign players among the two in the ATF category couldn't be ascertained.
According to the WADA report, out of the 275 samples tested during 2017, 233 were In Competition (IC) testing while 42 were Out Of Competition (OOC).
For 2016, it was former New Zealand captain Brendon McCullum, who had tested positive during IPL but BCCI had then procured a backdated TUE (Thereaputic Use Exemption) certificate for the player and the case was closed.
In 2018, there is one positive dope test and that is of first class cricketer from Punjab, Abhishek Gupta, who is currently serving his suspension.
The BCCI does not come under the ambit of National Anti-Doping Agency (NADA) and its testing is done by Sweden's IDTM (International Doping Test & Management).
However in the WADA list, it is reported that NADA had conducted 10 In Competition Testing in 2017.
While NADA DG Naveen Agarwal was unavailable for a comment, the tests are probably done in tournaments which is not recognised by the BCCI.
The world cricket also had a nearly dope free year with 389 cricketers being tested by ICC with only one positive result being of Afghanistan all-rounder Mohammad Shahzad.
Among 389, there were 149 In Competition Testing and 214 Out Of Competition (OOC), besides 26 blood sample collection.
National Anti-Doping Agency records 71 positive tests
Athletics continued to be India's achilles' heel in its anti-doping campaign, accounting for 21 of the 71 positive tests recorded by the National Anti-Doping Agency in the last one year, according to the latest WADA report.
According to the report, NADA tested 3174 urine and blood samples during the last year which showed 71 Adverse Analytical Finding (AAF), which indicates the number of positive tests.
There were 9 Atypical Findings (ATF), samples that were found suspicious and possibly required further investigations, as per the World Anti-Doping Agency (WADA).
While the number of dope cheats has reduced from 110 in 2015 to 71 in 2017, it needs to be factored in that NADA tested a bigger pool of 4734 players back then.
A break up of the NADA testing reveals that in athletics, 815 Tests were conducted in 2017 with 502 being In-Competition (IC) and 229 being OOC (Out Of Competition). Of these 84 were blood samples.
The second highest number of dope offenders came from Power Lifting, which made up for 14 positive tests out of the 50 IC samples collected.
Weightlifters also predictably remained in the top bracket of dope offenders with 11 positive tests out of 359 collected samples.
The most startling revelation is the sport of Bodybuilding where NADA collected only 18 samples and 9 turned out to be positive.
Popular sports like football and hockey had one positive report each from the 318 and 156 samples respectively.
Wrestling had four dope cheats among the 199 tested.
Volleyball and Judo had two positive reports each while boxing had four such results.
Interestingly, Indian boxers had the highest number of Out Of Competition (OOC) testing -- 270 which is more than always-under-the-scanner athletics (229). The next highest OOF is that of weightlifting with 177 tests.