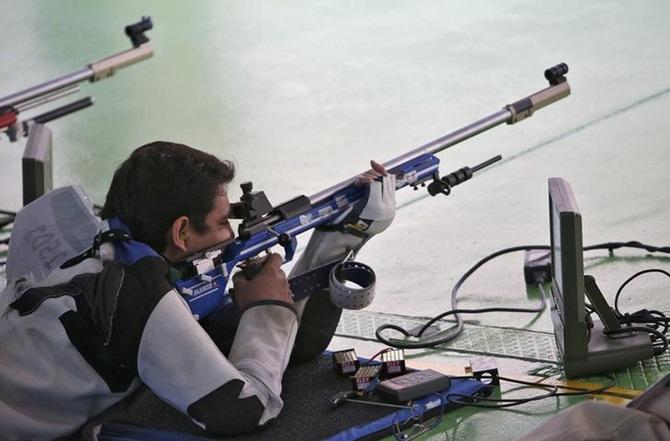 India's leading marksmen Gagan Narang and Chain Singh failed to live up to expectations and were eliminated in the final of the 50 metres rifle prone event at the Commonwealth Games on Tuesday.
While Narang (142.3) finished seventh, eliminated after 14 of 24 shots, in the eight-man final, the 29-year-old Chain was in the reckoning having made the last four. However, he shot a disappointing 9.3 and 10.0 on his 19th and 20th shots and finished fourth with a score of 204.8.
The 34-year-old Narang, who was competing in just one event, will return from the Games without a medal for the first time in his career, having won eight gold, a silver and a bronze previously in the quadrennial Games.
David Phelps of Wales took the gold medal, with a Games record score 248.8, while Scotland's Neil Stirton (247.7) won silver and Kenneth Parr (226.6) of England the bronze.
Earlier in the day, Narang and Chain qualified for the final in third and sixth place respectively.
Narang had scores of 102.5, 104.8, 102.3, 103.2, 103.4 and 100.8 for a total score of 617.0 while Chain Singh scored 104.3, 104.2, 103.1, 100.9, 102.3 and 99.4 for a total of 614.2.