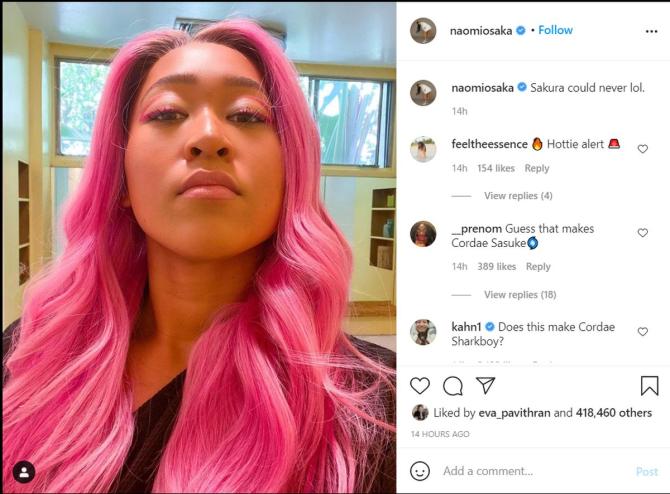 Naomi Osaka has gone pink!
About a week after winning her second Australian Open crown, the Japanese tennis sensation has coloured her hair pink! Not just that, she's chosen to let go of her curls and straightened her bangs.
Looks like the 23 year old has taken inspiration from the Japanese anime character Sakura Haruno (external link).
'Sakura could never lol', she captioned her picture with pink tresses.
Naomi certainly carries off the new look with oomph and we love it!