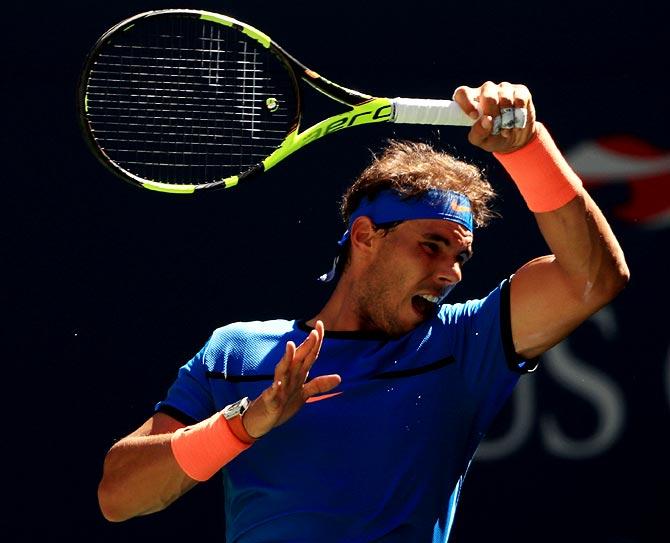 Fourteen-time Grand Slam champion Rafael Nadal has confirmed he will join world number one Andy Murray in this summer's Aegon Championships at Queen's Club.
Nadal won the tournament in 2008 before lifting his first Wimbledon title with a victory over Roger Federer.
Jubilant to make a return to Wimbledon warm-up event, the Spanish tennis maestro said that he had a great memories with the tournament while admitting that it is the best way to prepare himself for the grass court Grand Slam tournament.
"I am very happy to be coming back to Queen's in June. Winning the title in 2008 is a great memory for me and it is the best way for me to be ready for Wimbledon," Sport24 quoted Nadal as saying.
Having endured an injury-plagued 2016 season, Nadal was almost back to his menancing form last month when he made it to the Australian Open final, before losing a five-set thriller to Roger Federer.
This year's Aegon Champuionships is slated to take place from June 19 to June 25.
IMAGE: Rafael Nadal
Photograph: Michael Reaves/Getty Images