'It will be the toughest quarter-final of my career'
"Novak is the favourite here but I am here to fight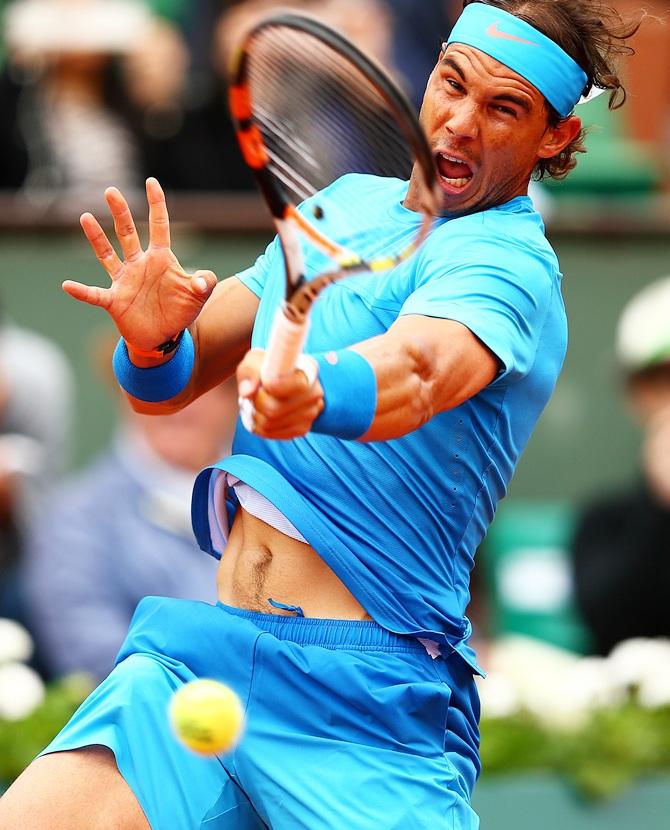 Spain's Rafael Nadal returns a shot. Photograph: Clive Mason/Getty Images
It's on! Rafael Nadal and Novak Djokovic are set to clash in the French Open quarterfinal on Wednesday.
French Open PHOTOS: Sharapova ousted, Djokovic sets up Nadal clash
The Spaniard became the first man to win a record 70 matches at Roland Garros when he fired down an unreturnable serve to beat the 22-year-old Jack Sock 6-3, 6-1, 5-7, 6-2.
It should have been the final, it should have had a presentation ceremony at the end -- yet the only prize up for grabs for Nadal or Djokovic is a semi-final place in Paris.
Yet never before has the stakes been higher for Nadal as he set up what he called the 'toughest quarter-final of my career' against old foe Djokovic.
Nadal likes nothing better than a good scrap and 2015 has not exactly been a stellar year by his own high standards -- as the Spaniard arrived at Roland Garros without winning a European claycourt event for the first time in a decade.
His on court woes led many to speculate that this could be the year that Nadal is handed only his second defeat in Paris -- following the shock Robin Soderling delivered in the fourth round in 2009 -- but so far those fears have proved unfounded.
For if he fails to overcome the World No 1 on Wednesday, his hopes of becoming the first man to win 10 titles at the same Grand Slam will lie in tatters.
"The winner of the match will not be Roland Garros champion. He will be a semi-finalist... that makes a big difference," Nadal said looking ahead to their 44th meeting.
"Novak is probably the favourite here but I am here to fight."