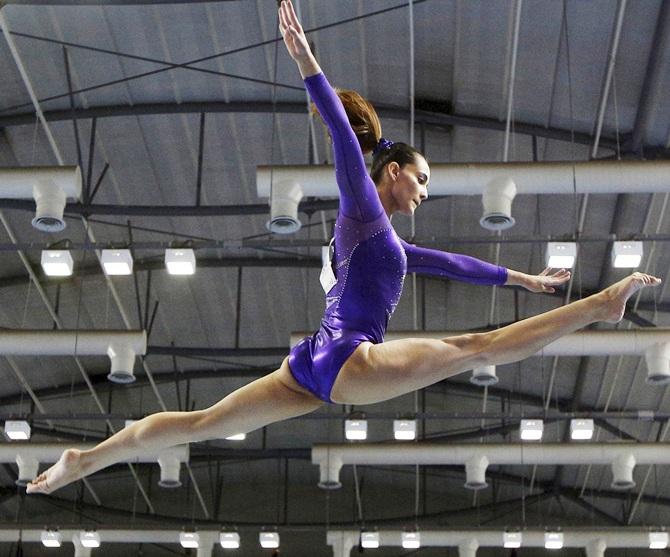 Malaysia's Farah Ann Abdul Hadi performs on the uneven bars during the women's artistic gymnastics team final at the Southeast Asian (SEA) Games in Singapore. Photograph: Edgar Su/Reuters
Muslim gymnast, Farah Ann Abdul Hadi, of Malaysia was criticised for wearing revealing leotard despite winning two gold medals at the Southeast Asian Games.
Federal Minister of Parliament Jamil Khir Baharom announced a review of "Islamic compliance for clothing used for sports and other fields" following complaints the shape of 21-year-old's 'aurat' (genitalia) could be seen through her standard-issue purple leotard.
The politician, who has the Islamic Affairs portfolio, told parliament that it was the responsibility of all Muslims, regardless of gender, to cover their 'aurat'.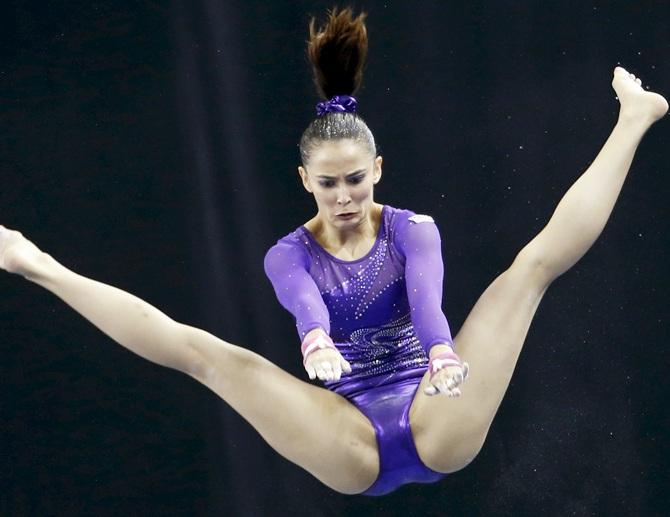 Malaysia's Farah Ann Abdul Hadi performs on the balance beam. Photograph: Edgar Su/Reuters
Cleric Harussani Zakaria told local paper, "Gymnastics is not for Muslim women. It is clear that exposing one's 'aurat' and the shape of one's body is 'haram' (forbidden in Islam).
"If Muslim women want to participate in gymnastics, they have to find outfits which cover the aurat and this, in turn, might not be suitable for the sport," he added.
The head of the National Muslim Youth Association's female wing, Roszida Kamaruddin, also released a statement condemning Abdul Hadi's costume.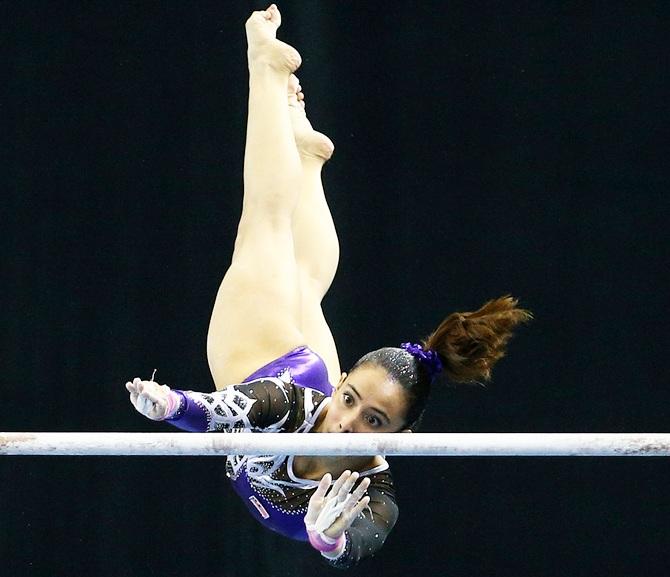 Malaysia's Farah Ann Abdul Hadi in action. Photograph: Singapore SEA Games Organising Committee/Reuters
However, the criticism has backfired, spawning an outpouring of support from a proud Malaysian public and a series of sarcastic opinion pieces by local journalists.
Hadi won six medals in total at the Games, held in Singapore. More than 11,000 people have 'liked' a Facebook page entitled 'Farah Ann Abdul Hadi For Malaysia' which calls for 'praise and support' for the athlete.
Abdul Hadi wrote on the Facebook page, "I would just like to express my sincerest gratitude to all of you who have been supporting me.
"It is such an overwhelming feeling to have had such a great and positive respond from all of you."