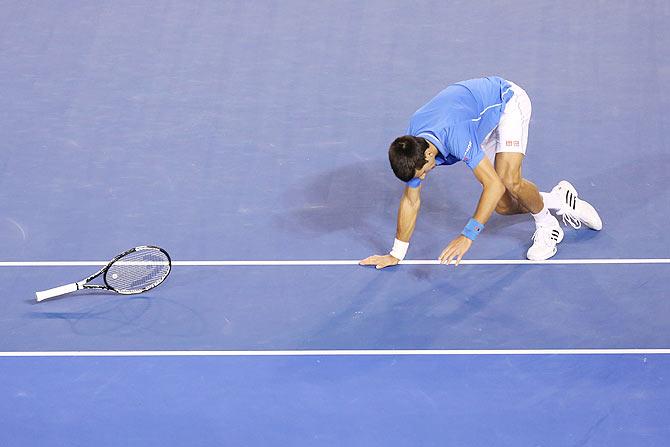 Novak Djokovic drops his racquet as he falls during his Australian Open men's final against Andy Murray on Sunday. Photograph: Michael Dodge/Getty Images
Britain number one Andy Murray has admitted that he got distracted by Novak Djokovic's fitness issues during his Australian Open final defeat against the Serbian.
Djokovic won his fifth Australian Open title with a 7-6 (7-5), 6-7 (4-7), 6-3, 6-0 victory over Murray in a match that lasted three hours and 40 minutes on Sunday.
The World No 1 appeared to be uncomfortable as he struggled with a leg injury when Murray was leading 2-0 in the third set.
Reflecting on the issue, Murray said that he was frustrated at himself for letting that bother him, adding that the third set was frustrating as he got a bit distracted when Djokovic fell on the ground after a couple of shots, the BBC reported.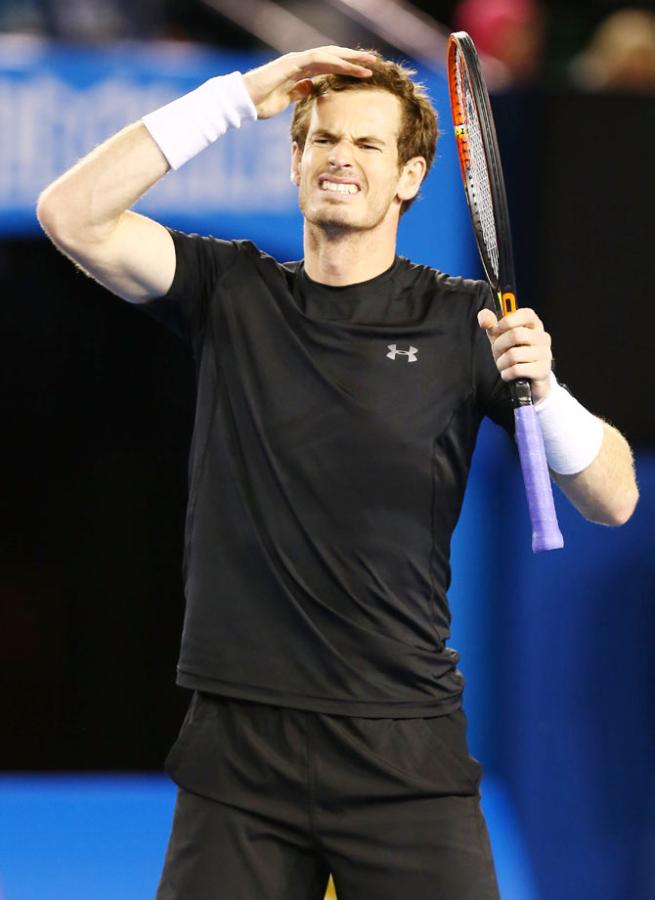 Andy Murray reacts to a point in his men's final match against Novak Djokovic on Sunday. Photograph: Clive Brunskill/Getty Images
Referring to a spell in the third set, Murray further said that he was most disappointed about the third set and not fourth set as at the end of it, Djokovic was just going for everything.
Murray, who lost his fourth Melbourne final, added that he had no idea what the issue was and he obviously looked like he was in quite a bad way at the beginning of the third set and came back unbelievably at the end of that set.