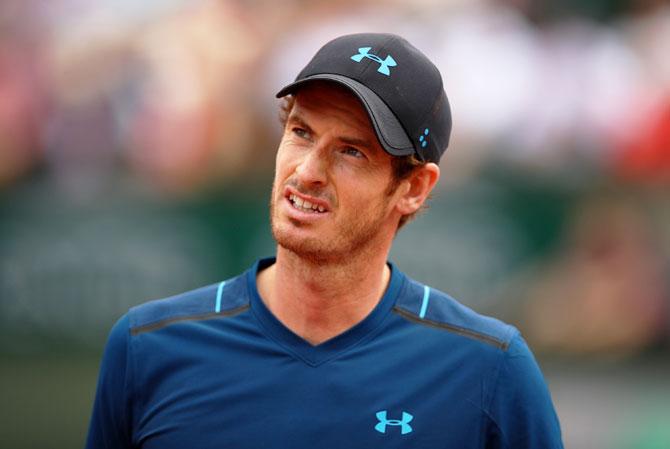 IMAGE: Great Britain's Andy Murray has reacted sharply to Margaret Court's views on same-sex marriage, stating everyone should have the same rights, irrespective of sexual orientation. Photograph: Clive Brunskill/Getty Images
World number one Andy Murray has joined a growing list of players to disagree with 24-times grand slam winner Margaret Court's views on same-sex marriage but has urged players to resolve any conflicts before the next Australian Open.
Last week, Court wrote an open letter to Qantas Airlines opposing their support of same-sex marriage and her beliefs were condemned by several current and former players, including Australia's Samantha Stosur, Nick Kyrgios and Jaimee Fourlis.
"I don't see why anyone has a problem with two people who love each other getting married," Murray told reporters after the Briton beat Andrey Kuznetsov in the first round of the French Open on Tuesday.
"If it's two men, two women, that's great. I don't see why it should matter. It's not anyone else's business. Everyone should have the same rights."
Retired 18-times grand slam champion Martina Navratilova reacted by suggesting Court's name should be taken off Melbourne Park's number two show court, while Stosur said that players might boycott the venue during the Australian Open.
"If something was to be done, I think it would be a lot more beneficial to do it before the tournament starts," Murray said.
"For players to be in a position where you're in a slam and kind of boycotting playing on the court, I think would potentially cause a lot of issues.
"So I think if something was going to be happening and the players come to an agreement, if they think the name should be changed or whatever, that should be decided before the event -- before the event starts."
Murray will face Martin Klizan of Slovakia in the second round on Thursday.