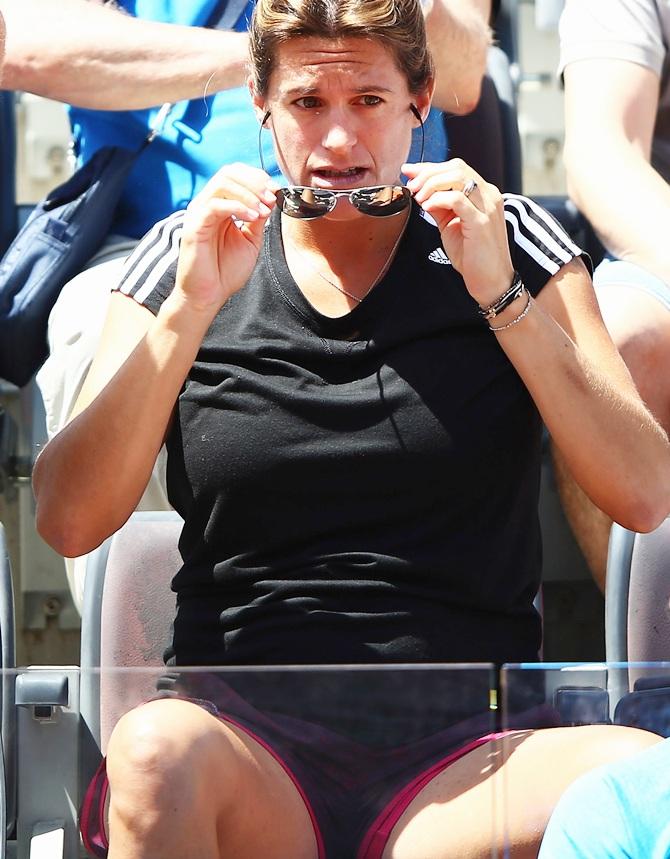 Amelie Mauresmo coach of Andy Murray of Great Britain watches him from the team bench. Photograph: Ian Walton/Getty Images
Britain's Andy Murray has said he is amazed by the criticism of his decision to appoint Amelie Mauresmo as his coach.
The tennis ace said he knew it would be a big story at the beginning but thought it would die down eventually, the BBC reported.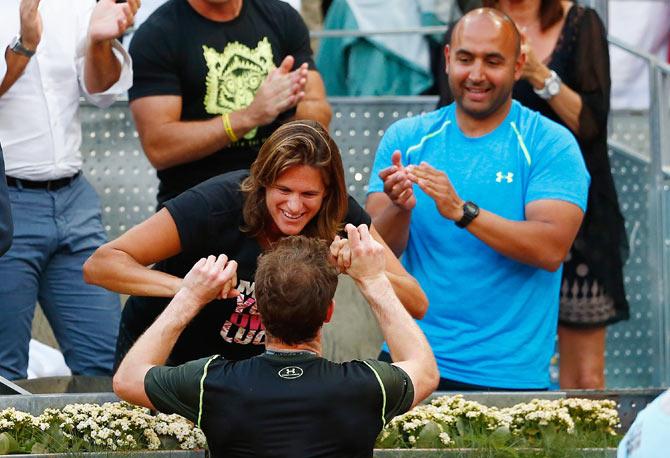 Andy Murray celebrates with coach Amelie Mauresmo after defeating Rafael Nadal in the Madrid Open final. Photograph: Julian Finney/Getty Images
He added that he was very surprised at the amount of criticism Mauresmo had received for each loss he had, insisting that it was unbelievable to see the negativity towards her personally.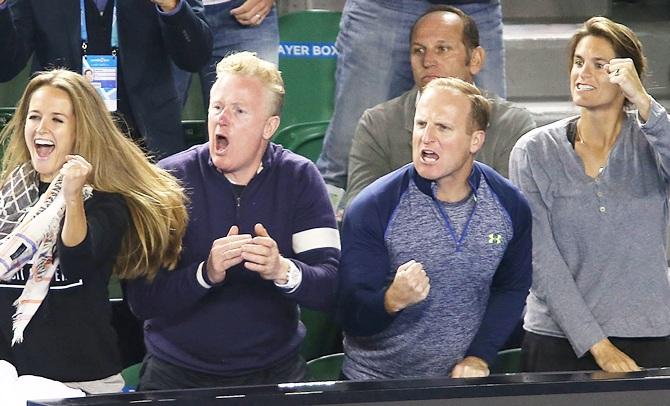 Andy Murray's wife, Kim Sears, left, and coach, Amelie Mauresmo, right, watch him play. Photograph: Patrick Scala/Getty Images
The World No 3 became the first leading male player to appoint a female coach when he chose the former French tennis player.
Mauresmo, a winner of two Grand Slam tournaments and 25 WTA titles, was appointed by Murray last June, after previous coach Ivan Lendl quit.