A Moscow anti-doping laboratory which was to be used during next year's Sochi Winter Olympics will have its accreditation suspended by the World Anti-Doping Agency (WADA) unless it improves the way it operates by December 1.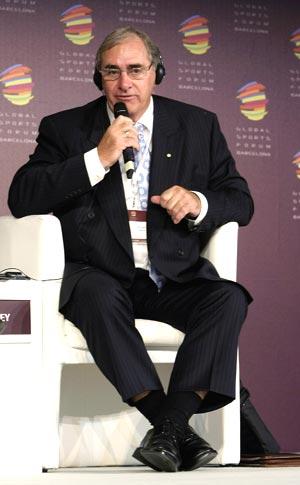 The laboratory must use independent experts to draft and implement a quality management programme and failure to do so will result in a six-month ban, WADA said in a statement.
A ban would mean the laboratory will not be able to test athletes' blood and urine samples for banned substances during the Sochi Games which run from February 7-23.
WADA imposed a second deadline of April 1, 2014 for the laboratory to show it has "drafted, finalised, implemented and embedded throughout its operations a comprehensive Quality Management programme."
"If the two above-mentioned conditions are fully satisfied within the specified deadlines (to which no extensions will be granted), then the above referenced six-month suspension of accreditation of the Moscow Laboratory shall never come into effect," WADA said.
The Moscow anti-doping centre can appeal against the ruling at the Court of Arbitration for Sport (CAS) within 21 days and Russia's Sports Minister Vitaly Mutko said WADA's recommendations would be implemented.
"We have received a letter from WADA with several recommendations aimed at improving the operation of the Moscow anti-doping centre," Mutko was quoted as saying on Monday by state-run Russian news agency RIA.
"One of them is that at least three international experts be included on its staff. Of course, WADA's recommendations will be carried out."
Samples taken from soccer players at next year's World Cup in Brazil will be tested in Lausanne, Switzerland after WADA revoked the accreditation of a laboratory in Rio de Janeiro.
Image: WADA chief John Fahey'