The body of Malli Masthan Babu, the Indian mountaineer who went missing in the Andes mountain ranges in Chile, South America, was found by helicopter search teams, his family sources said in Nellore on Saturday.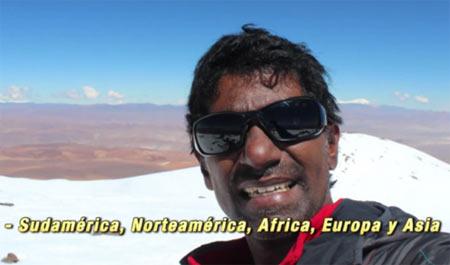 The 40-year-old had been missing in the mountains since March 24, when three other members of his expedition returned due to hostile weather conditions following heavy rains and gales.
- Must read: The Indian on top of the world
"Mountains retained its favourite child.. R.I.P Malli Mastan Babu," read a post on the Facebook page 'Rescue Malli Mastan Babu'.
The page was started after Babu's disappearance. The page would be updated daily with news of the rescue operations undertaken to look for Babu in the Andes Mountains.
In 2006, Babu held the world record for famously scaling seven summits of the world in 172 days. Besides being a 2000-2002 IIM pass out, he also has a degree from IIT Kharagpur.
Image: A video grab of Malli Mastan Babu