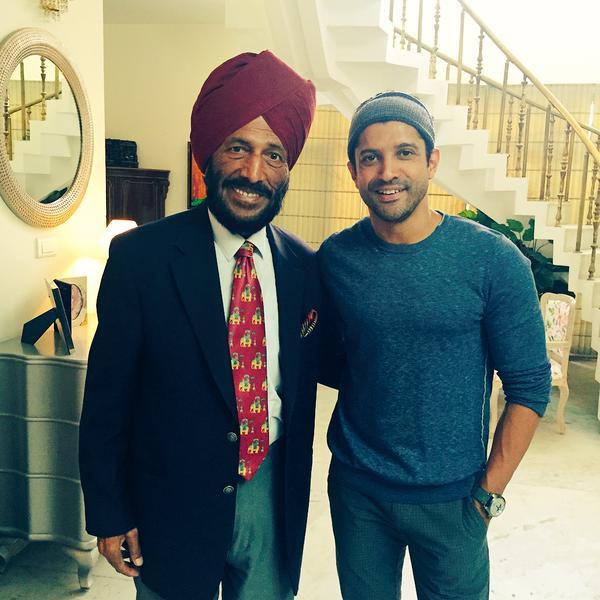 Milkha Singh with Farhan Akhtar. Photograph: Farhan Akhtar/Twitter
Bollywood actor-director Farhan Akhtar had, on Saturday, tweeted that the cast of the upcoming Hindi film, Dil Dhadakne Do would visit India's premier athlete Millkha Singh.
"Meeting Milkha-Ji & family with the DDD family this weekend in Chandigarh.. Feels like I'm taking them home", Akhtar tweeted.
And, as promised, the film's star cast kept their date with the legendary athlete and posted pictures of their visit on Twitter.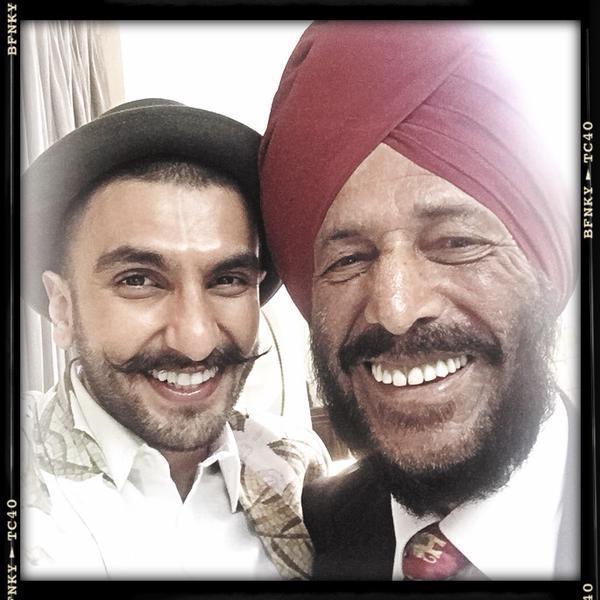 Ranveer Singh clicks a selfie with Milkha Singh. Photograph: Ranveer Singh/Twitter
"Blessings for #DilDhadakaneDo frm The Great Man Himself ! Truly honoured to hav met him! #MilkhaSingh #Legend #Selfie", Ranveer Singh tweeted with a picture of himself with Milkha Singh.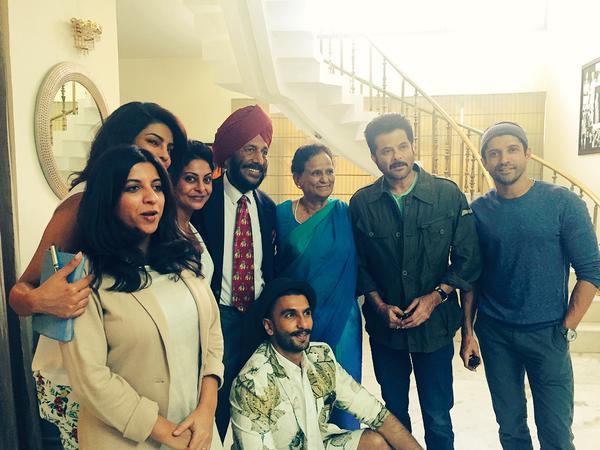 The cast of Dil Dhadakne Do with Milkha Singh and his wife Nirmal Kaur. Photograph: Farhan Akhtar/Twitter
Farhan also posted a picture of the film's cast, with director Zoya Akhtar, posing alongside Milkha Singh and his wife Nirmal Kaur.
"Happy times at Milkha-ji's home. Came first in the paratha eating competition! Thank you Nimmi Aunty & @SoniaMilkha," Akhtar tweeted.
Farhan had portrayed Milkha's life on celluloid in his 2013 release Bhaag Milkha Bhaag.
- How Farhan Akhtar perfected his Milkha Singh look
The two had forged a strong bond when Farhan spent time with the sporting legend to prepare for the role of Milkha for the film.
Dil Dhadakne Do releases on June 6.