In what may come as heartbreaking news to his fans world over, Michael Schumacher's lawyer Felix Damm said in a court hearing in Hamburg on Monday, that the former F1 champion 'cannot walk', following his 2013 skiing accident in France.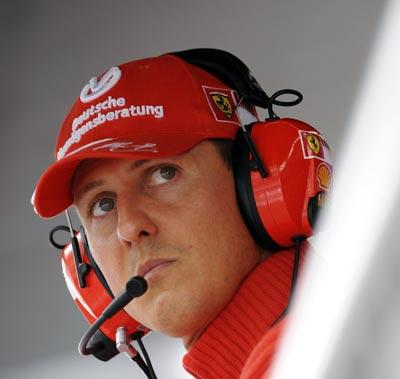 The revelation was made at a hearing against German magazine Bunte.
Last year, Bunte had claimed in a report that the 47-year-old could 'walk again with the help of his therapists and can raise an arm'.
But Mr Damm said that Schumacher was unable even to stand with the help of specialists.
Schumacher's family is suing the magazine for 40,000-100,000 Euros (£34,000-£85,000) for invading his privacy.
At the time, Schumacher's agent, Sabine Kehm, released a statement denying the story, saying: "Unfortunately we are forced by a recent press report to clarify that the assertion that Michael could move again is not true.
"Such speculation is irresponsible, because given the seriousness of his injuries, his privacy is very important. Unfortunately they also give false hopes to many involved people."
Schumacher had a severe head injured while skiing during a French Alps vacation in December 2013 and has been going through his painfully slow recovery at his Swiss lakeside home.
Image: Michael Schumacher
Photograph: Alessandro Bianchi/Reuters