'I compare Messi with Pele'
Messi's role was less of an executioner and more of an orchestrator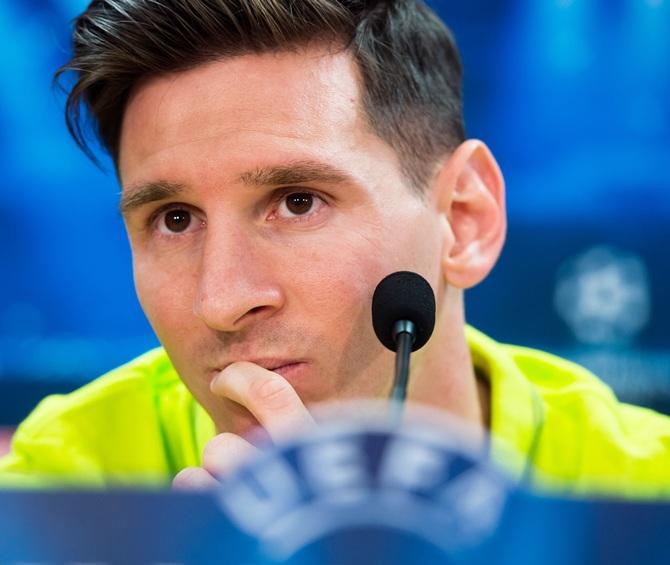 Lionel Messi of FC Barcelona faces the media. Photograph: Alex Caparros/Getty Images
Barcelona's Lionel Messi is the best player ever, Bayern coach Pep Guardiola said on Tuesday after the Spanish side eliminated the Bavarians 5-3 on aggregate to reach next month's Champions League final.
Champions League PHOTOS: Barcelona book their place in final
PHOTOS: Check out the celebration of champions!
Why the Barcelona coach is 'SUFFERING'
"He is the best player of all time," Guardiola said. "I compare him with Pele. I am so happy to see this football."
Messi, who is enjoying a sensational season and has scored 10 goals in Europe's elite competition alone, destroyed Bayern in Barca's 3-0 first-leg win after scoring twice last week.
The diminutive Argentine was again instrumental as Barcelona eased into the European Cup final for an eighth time.
Messi is the best player of all time. Do you agree?
"He is back, he is there where I had the privilege to train him," Guardiola, who twice won the Champions League with the 27-year-old in his four years at Barca between 2008-2012, told reporters. "He is definitely back at his best."
Messi, who last made the final under Guardiola in 2011 when they Barca won it, has also scored 40 goals in La Liga this season as the Spanish side chase a treble of titles.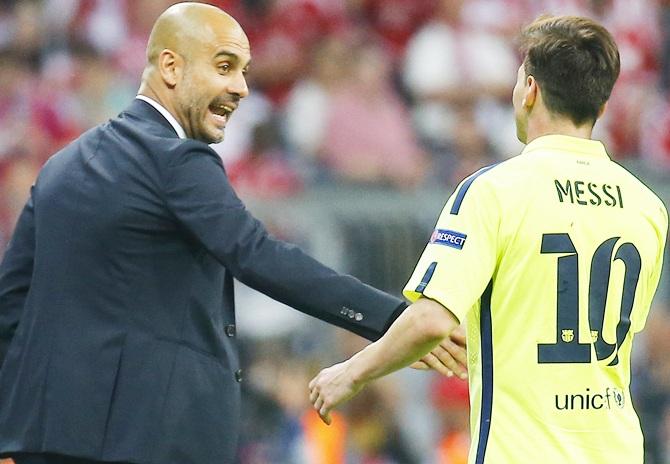 Barcelona's Lionel Messi shakes hands with Bayern Munich coach Josep Guardiola. Photograph: Kai Pfaffenbach/Reuters
Messi's role on Tuesday was less of an executioner and more of an orchestrator as he fell deeper allowing Neymar and Luis Suarez to receive his pin-point passes.
"When Barca have the ball they are extremely strong. I hope in Berlin they can win the fifth European Cup," said former Barcelona player Guardiola, who has failed to reach the final with Bayern in his two seasons in charge.
"We tried everything. But we had a lot of problems (with injuries) and when you play with so many problems for two months and the players keep charging forward then the team deserves a big compliment."
Bayern were without wingers Arjen Robben and Franck Ribery plus defenders David Alaba and Holger Badstuber but, despite a 2-1 deficit in the first half, they dug deep to score twice and avoid a first home loss in the competition this season.
Nevertheless, elimination means Bayern will end the season with one title -- the Bundesliga.
"The Bayern players sometimes do not know how good they are. Now I want to celebrate our title, go on holiday and hopefully we can play better next season," Guardiola said.
"We had a lot of problems and it was good to try to overcome these problems and I think we did not give up.
"It is more important what we did this year compared to last (when Bayern won the double). But a big team must fall this way. It must fall the way we lost today."