'It's a prize that's called The Best and the guy who is, for us, the best player in the world wasn't there.'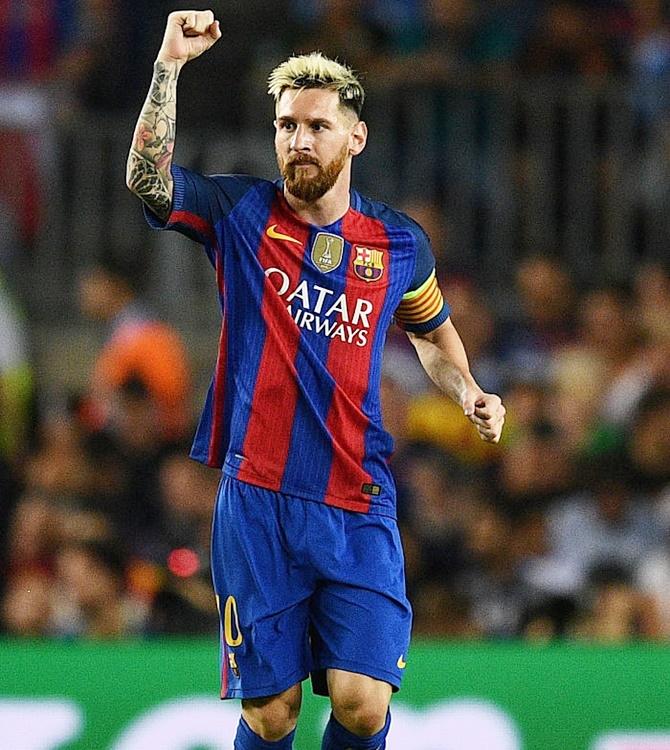 Barcelona coach Ernesto Valverde believes Lionel Messi should have won FIFA's 'The Best' award and not Real Madrid's Luka Modric.
Modric was named the best player of 2018 at a glitzy ceremony on Monday night which Messi did not attend having not made the shortlist which was completed by Real Madrid's Cristiano Ronaldo and Liverpool's Mohamed Salah.
Messi, Valverde said, should have walked away with the prize and criticised the amount of individual awards creeping into the game.
"For us, Leo is the best player in the world," the Barcelona coach told a news conference. "It's a prize that is called 'The Best' and the guy who is, for us, the best player in the world wasn't there."
"A few years ago there weren't so many prizes, but everything has been magnified, there are so many galas and prizes and each ceremony is something of a pat on the back for those who organise them. There's too much noise around them," Valverde said.
"This is sport and more and more everyday a form of show business, too," he added.
Valverde, who was speaking ahead of Wednesday's visit to Leganes, will be without defender Clement Lenglet who was shown a disputed red card in the last game against Girona.
It was a decision taken following a Video Assistant Referee referral and Valverde called for more clarity with the system.
"We all want technology to help us and that football is fairer," he said. "Especially in clear-cut situations, however right now everything and everyone is adjusting to it."
"VAR has got parts that I like more because it allows you to take a second look at a decisive decision, and another part that isn't so clear."
"What makes the red card incident more important than a foul on the edge of the box that isn't given?" he asked.
"The other day Real Sociedad scored a goal against us from a free kick in the middle of the park that was not a foul. VAR is there for the big decisions, but incidents in other parts of the game are the same and for me there is not a big difference between them."